Nepal Relief & Karma Documentary
$1,295
of $125,000 goal
Raised by
24
people in 43 months
The money raised in this campaign will be used for two purposes:
1. We will invest in obtaining additional film footage in Nepal, post earthquakes, and hire a professional editing crew to help us finish the film.
This will allow us to tell a broad story about tourism in Nepal. It is a country where tourism was one of the only ways the people have been able to support development in their communities and education for their children. If they are to recover, they need any help with recovering their tourism industry that they can get. We need to understand and show how the quake has set them back; we need to encourage the international community to sustain aid long enough to help them fully recover.
The money will be used for (We will use the minimum amount necessary from the overall money raised to complete these tasks):
- Production costs to obtain additional film footage in
   Nepal, post-earthquakes. We will hire local Nepali
   crew, whenever possible, to benefit locals directly and
   minimize travel expenses.
- Post-production costs, including: Editing, Audio
   Mastering Color Grading, Musical Score, Project
   Management, Script Development.
2. We will put money immediately into the hands of specific locals in Nepal we know and trust to help with recovery efforts.
These people are business owners and trusted leaders within their communities with a proven track record of helping others. They know how best to distribute funds in order to help the greatest affected people in their villages and neighborhoods. A significant portion of the overall money raised will go toward these efforts.
The money will be used for:
- Immediate Recovery assistance, including food, water, medical care, shelter
- Rebuilding homes, schools, temples, places of business, and local infrastructure
Background:
I am a freelance photographer from Seattle, WA who set out to make my first documentary film with an old friend about a year and a half ago. It is a film that tells the story of how Nepali people have been trying to develop their communities, education, and local infrastructure by building sustainable tourism businesses. 
Our goal for the film initially was to highlight several individuals, from a trekking guide in the Everest region named Karma Sherpa, to a shop-owner named Balkrishna Baj in a 4th century village just outside Kathmandu, and show their struggles and successes with tourism. The hope was that the film will educate viewers about the beautiful diversity of landscape, culture, and people in Nepal and encourage them to visit. More importantly, we hoped to educate potential visitors about how to travel in a way that supports the efforts of the Nepali people and benefits them to the greatest extent.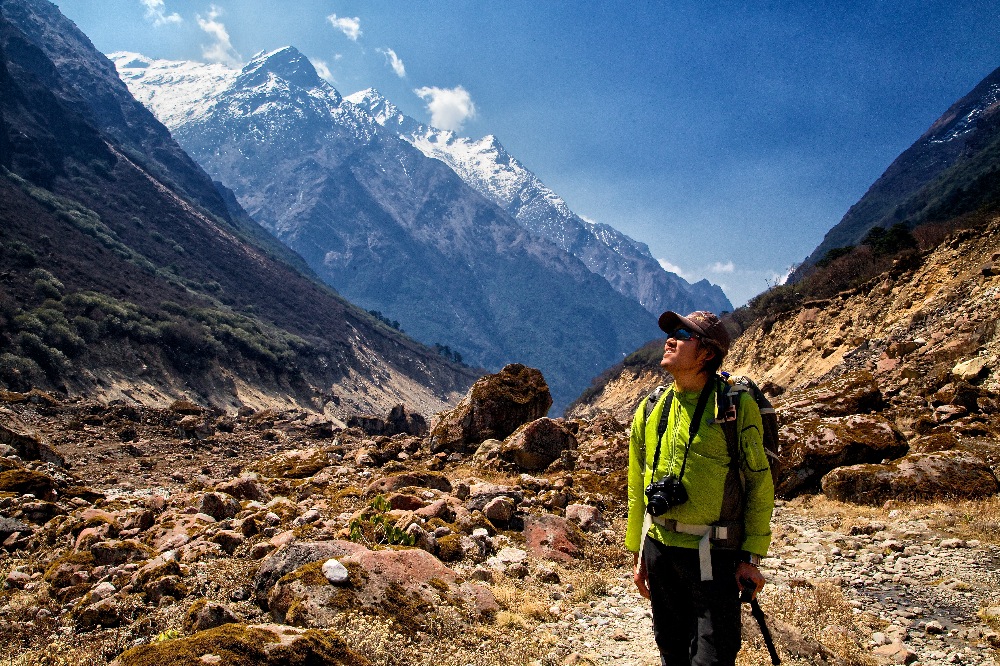 Karma Sherpa started a locally owned trekking company to provide employment and revenue for education and basic development in his home village, Sibuje, in the Everest region.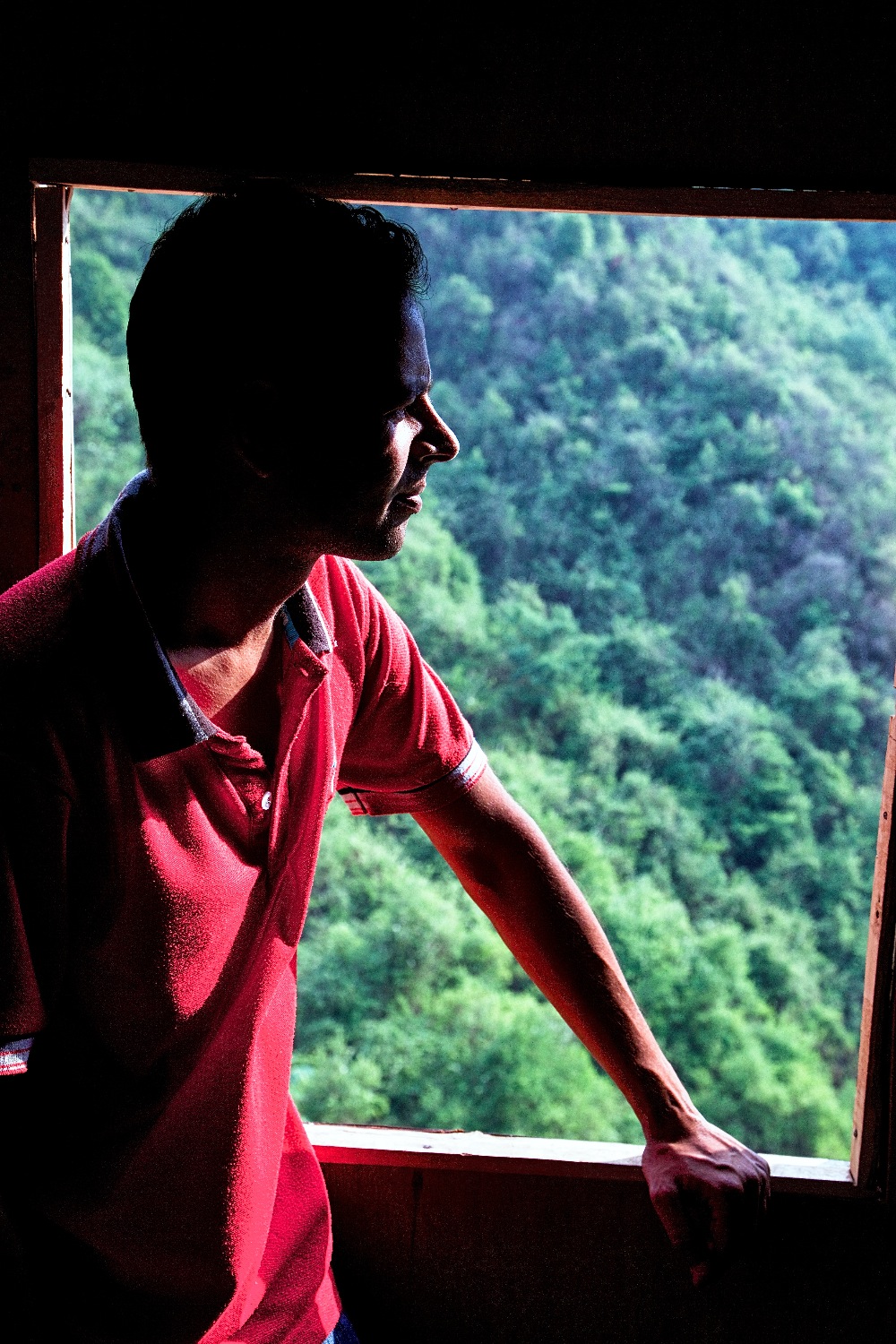 Balkrishna Baj, a shop owner and cultural guide, is involved in projects ranging from expanding tourism in his community of Changu Narayan to helping build a school for disabled children.
In 2014, we spent two months in Nepal gathering over 200 hours of footage. In the process, we learned how integral tourism is to their entire economy. We spent the time traveling mainly with two locals from completely different regions and cultures in order to learn about how they use tourism revenue for everything from education, to medical care, housing, water, electricity projects, and sanitation improvements.
In a country with extreme poverty, disfunctional government, and some of the most inaccessible terrain in the world, it is impossible to understate the importance of tourism to everyday people in Nepal.
We returned to Seattle and were just beginning our planning for post-production of the film and fundraising to support its completion when the first earthquake hit on April 25th.
Now, given the damage of the quake, the above goals are even more important.
The tourism industry, the second biggest in Nepal behind foreign currency, will undoubtedly be set back years, if not decades. We are hearing story after story from Nepali friends we made while filming about how they have lost their homes, shops, schools, monasteries, temples and jobs. Many are sleeping under tarps in any open area they can find, after their homes were reduced to rubble or unstable death traps. Many people who made their income through tourism lost their livlihoods overnight.
Many homes and shops were destroyed in the 4th Century Village of Changu Narayan. (Photo by, Balkrishna Baj)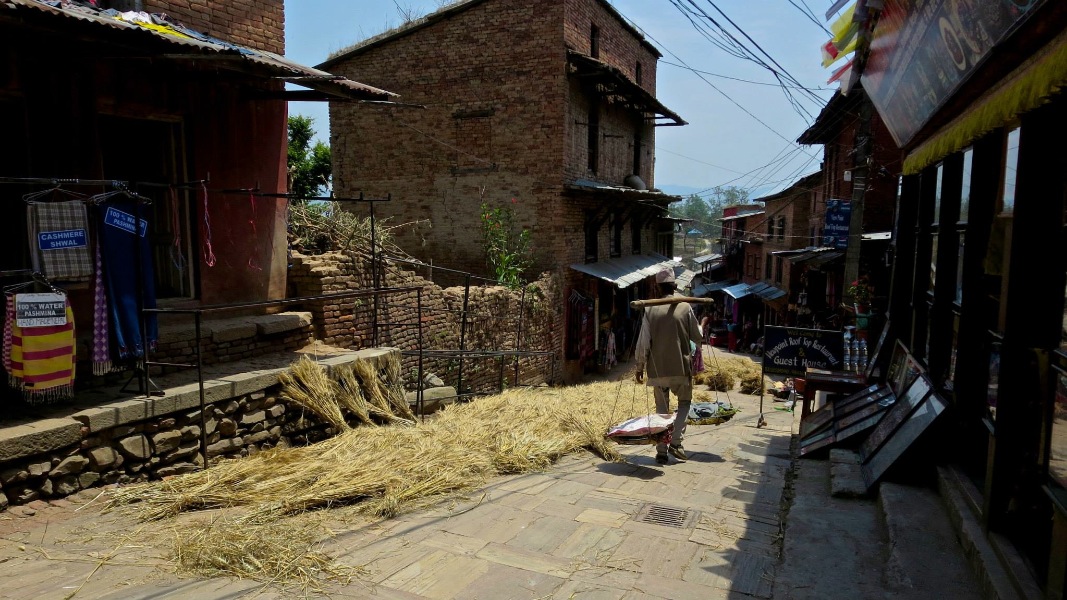 Changu Narayan, before the quake. © Christen Babb
Your contribution will immediately help people who have lost everything today, and support their long-term rebuilding efforts over the years to come.
Thank you!
Namaste.
+ Read More
Be the first to leave a comment on this campaign.