Gardens in the Arctic
$4,000
of $4,000 goal
Raised by
19
people in 48 months
10,000 Years ago my people, the Inupiaq Eskimo of Northern Alaska,  hunted the Mammoth - kiligvuk.  Once he was gone we moved on to other game, relying on the land and the environment to provide for our bellies and our souls.  Our greatest ability has always been to adapt and thrive despite changes.  And now climate change, oil development, and unhealthy foods are threatening our health and our core beliefs.  The animals are changing and moving, the plants are changing and moving, our world is modernizing ....so we look for and explore other opportunities to grow as healthy people while keeping our Inupiaq core values.
Alaska imports about 90% of it's food.  And very little of the healthy stuff makes it to the rural villages, making it hard to  develop good eating habits.  What vegetables and fruits make it are usually heavy priced (no road system means everything is flown in on tiny planes) are usually less nutrient dense than fresher fruits and vegetables found in the 'lower 48', and there is less variety available because they have to travel so far.  This leads to poor diets, even when we lean heavily on traditional subsistance foods. 
I am raising money to buy small ,easy to use, re-usable and portable garden systems to supplement our diets here in the village of Anaktuvuk Pass, Ak .   I am hoping that the experience will encourage healthier food choices and healthier life choices.
What will your donation pay for?
Each unit costs about $117 and it includes a sturdy water saving planter box system, soil, organic fertilizer, a frost cover, and seeds.  Some money will pay for seed starting supplies.  Great thought has gone into it to make sure it is extremely user friendly and easy for beginners.  Our goal is for it to be a successful experience to encourage people to take part in healthier choices.   Each unit is re-usable. 
Can you grow veggies and fruits in the ARCTIC?!
Believe it or not yes! In the past few years our environment warmed up enough so that our Hardiness zone went from a 1a to a 2b.... which means our winters are now milder, our summers longer.   I have had a family garden in the back of my house here in Anaktuvuk Pass for the last three years and I plan to use what knowledge to help each family with their garden boxes.  I will personally monitor the gardens and will encourage the owners to call if they have questions! They will be given instructions on how to get the most use out of them.  The also get to choose what plants they want to grow.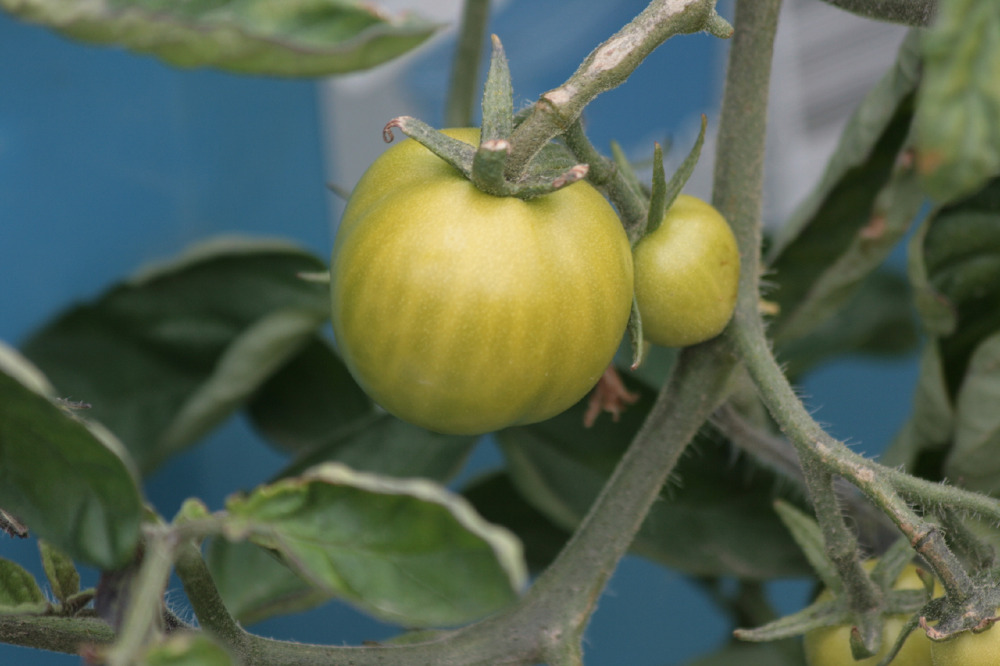 Some tomatoes that were grown outside in my backyard!
What plants are you going to grow?
Potatoes, romaine and leaf lettuce, kale, chard, peas, cabbage, tomatoes, turnips, mustard, arugula, summer squash, herbs, edible flowers, and a few others! Usually I grow a couple different varieties of each type of plant.  All plants and varieties have been personally tested in my backyard to make sure they thrive in our environment.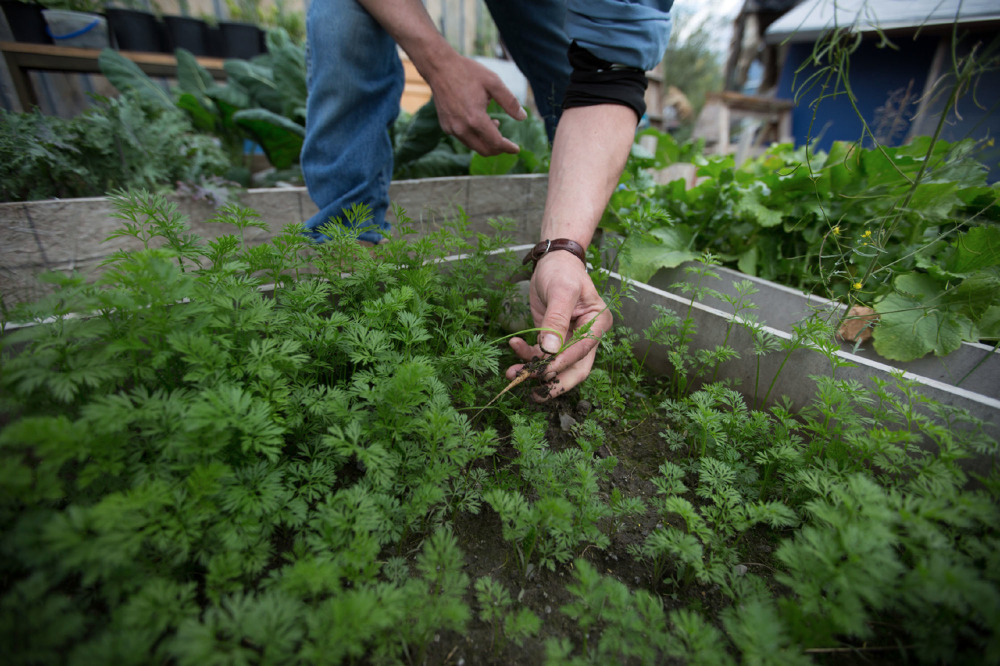 Testing this variety of carrot for size and sweetness.
Who will get the boxes in the village?
15 of the boxes are going to students at the local high school that will be growing our seedlings for us till school is over that they can take home for the summer.  15 boxes will go to five families in the village who have volunteered and shown interest, with preference to those household that have children.
If you would like to mail a donation or well wishes you can mail them here:
Gardens in the Arctic
c/o Rainey Hopson
PO Box 21106
Anaktuvuk Pass, AK, 99721
+ Read More