Help a dream of parenthood come true!
$3,530
of $14k goal
Raised by
68
people in 38 months
Help Heather and Brett's dream of parenthood come true!

Heather and Brett Robison have been married for 13 years. They've had a wild battle with infertility. For years they have tried relentlessly and spent many thousands of dollars in attempting to get pregnant. They've approached everything from prescription medications and IUI to acupuncture and foot reflexology. After years of "trying", it became evident that Heather has endometriosis and required a surgical procedure that ultimately left her with a dysfunctional ovary.

In recent years, the Robison's love and appreciation for adoption has grown. Heather and Brett are currently on an adoption list ( http://goo.gl/EsLnVk). They've had a few contacts with birth mothers, but unfortunately, nothing that has worked out.

Heather and Brett decided to seek some sort of closure in their struggle with infertility. They've been seeing a fertility specialist who, after more testing, determined that they are candidates for IVF (in vitro fertilization) and that it is pretty much their only hope for them to have children on their own. The average cost of one cycle of IVF is $12,000- $14,000. The clinic they have chosen offers a 100% money back guarantee plan. They would need to pay around $25,000 up front to cover up to 4 cycles of IVF. If those four cycles do not give them a live birth, they'll be given their money back and they can use it towards adoption with multiple agencies and quicker placement rates.

The Robison's have a new direction, but the next big hurdle is the cost. Heather and Brett are very debt conscience and much of their savings has already been spent in getting them to this point. IVF is something they simply can't afford to do on their own.

Heather is a dear friend of mine. She has remained optimistic while enduring the burden of infertility. She's supported many of her friends (including myself) through their pregnancies and has embraced them with genuine love and happiness. I remember a particularly stressful time in my life when I unexpectedly found her on my porch with a treat and her cute smile saying "just thinking of you!" That's just the kind of person she is. The people who have been touched by their kindness and moved by the talents of these two is countless. This is an opportunity to give back! I've felt compelled to launch this fund raiser in their behalf. They have never been ones to ask for monetary help. I'm sure it wasn't an easy decision for Heather and Brett to allow me to put their personal struggle out there on display.

I have decided to set the financial goal at $14,000 because that amount would at least give them one chance at IVF. But how amazing would it be to meet the ultimate goal of $25,000? If your funds allow, please consider donating to this amazing couple's journey to parenthood. ANY contribution, including prayers, will be accepted with gratitude. In addition, please share this link with as many people as you can.
*If you prefer to donate another way, please contact me :)
In Heather and Brett's own words: "We are so thankful for all of the love and support we have already been given by our families and friends. We feel truly blessed to be loved by so many! Any help anyone can give to help us achieve our dream of a family would be much appreciated!"
+ Read More
Help spread the word!
 765 total shares
Update 2
Posted by Angie Wright
29 months ago
Share
Finally!!!!! Robison twins coming April 2015! Excited beyond belief!!!!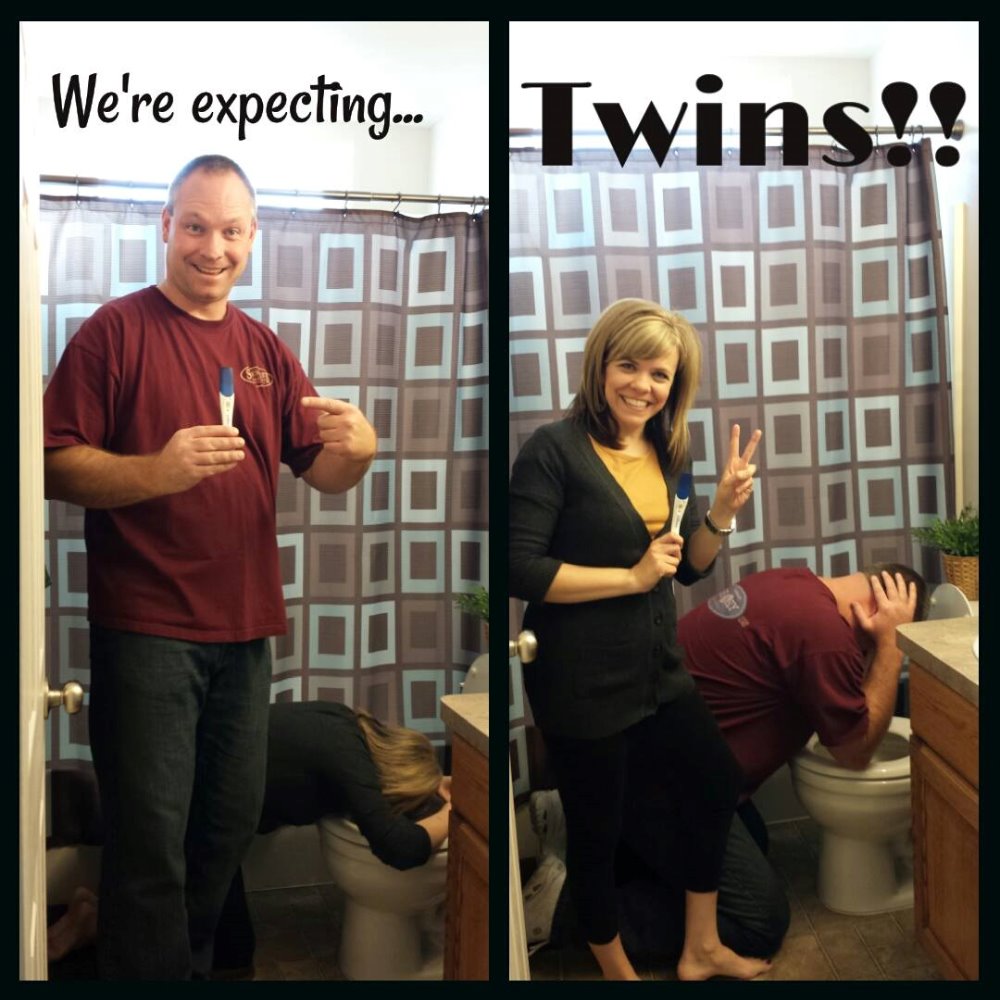 + Read More
Update 1
Posted by Angie Wright
38 months ago
Share
Amazed by all the love and support we have received in just 24 hours! Thank you to everyone for your donations, your sweet words of encouragement, and your prayers!-

Brett and Heather
+ Read More
Help spread the word!
 765 total shares
Read a Previous Update