IAPF Urgent Appeal
$69,606
of $150,000 goal
Raised by
592
people in 37 months

Last week armed poachers attacked the village where some of our scouts live, violently assaulting and injuring men we all rely on to stand between some of the Earth's few remaining rhino and their extinction. Our rangers and our mission desperately need your help.
 #Every8


WARNING: Graphic images. See Disclaimer at bottom of page regarding campaign creator.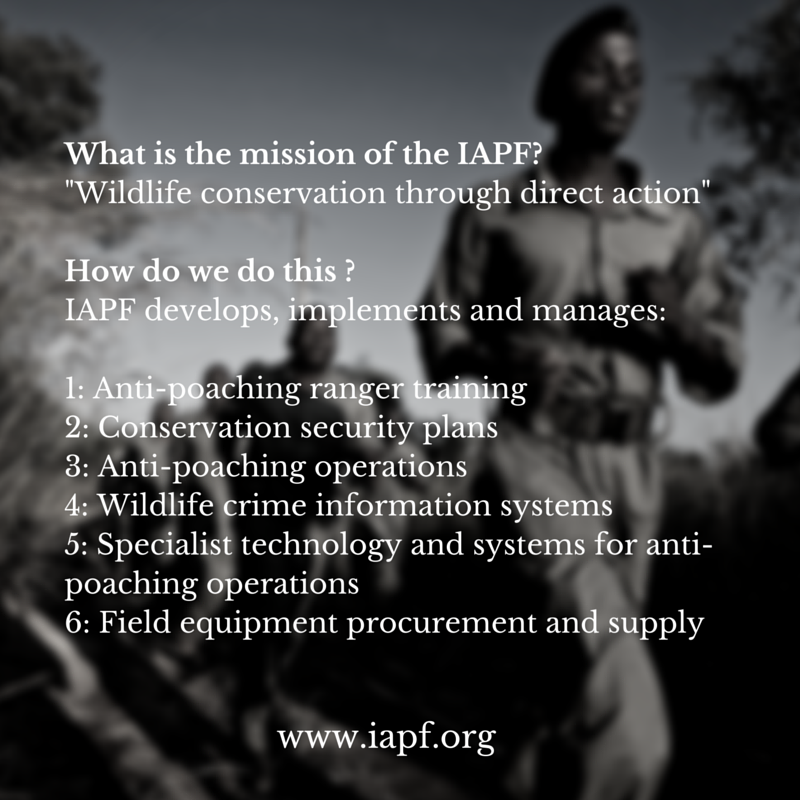 URGENT APPEAL FOR ASSISTANCE
WORLD ENVIRONMENT DAY – NO CELEBRATION FOR ANTI POACHING TEAMS ATTACKED IN THEIR HOMES
June 6, 2016


MAPUTO, MOZAMBIQUE: 
Under the cover of darkness, several gangs with suspected links to rhino poaching raided a rural village in Mozambique last week, attacking local wildlife anti-poaching team members. A number of anti-poaching scouts sustained critical injuries with one man abducted, tortured and finally dumped by a road side as part of a coordinated terror campaign.
In the nearby Greater Lebombo Conservancy (GLC) conservation NGO the International Anti Poaching Foundation (IAPF) has been working in partnership with local stakeholder's and the government of Mozambique.  This partnership has been conducting a highly successful campaign against organised poaching syndicates.
Homes were looted, with personal property and donated equipment destroyed in an organised attack against those supporting anti-poaching efforts in the region. The assailants specifically targeted anti-poaching unit assets and equipment - recently supplied bikes for patrols were destroyed and communications equipment (cell phones and two-way radios) stolen.
In the wake of these attacks the IAPF has launched a global fundraising initiative to provide immediate medical and other relief to those affected. The campaign aims also to provide greater anti-poaching support to the affected areas in order to reduce the likelihood of further attacks.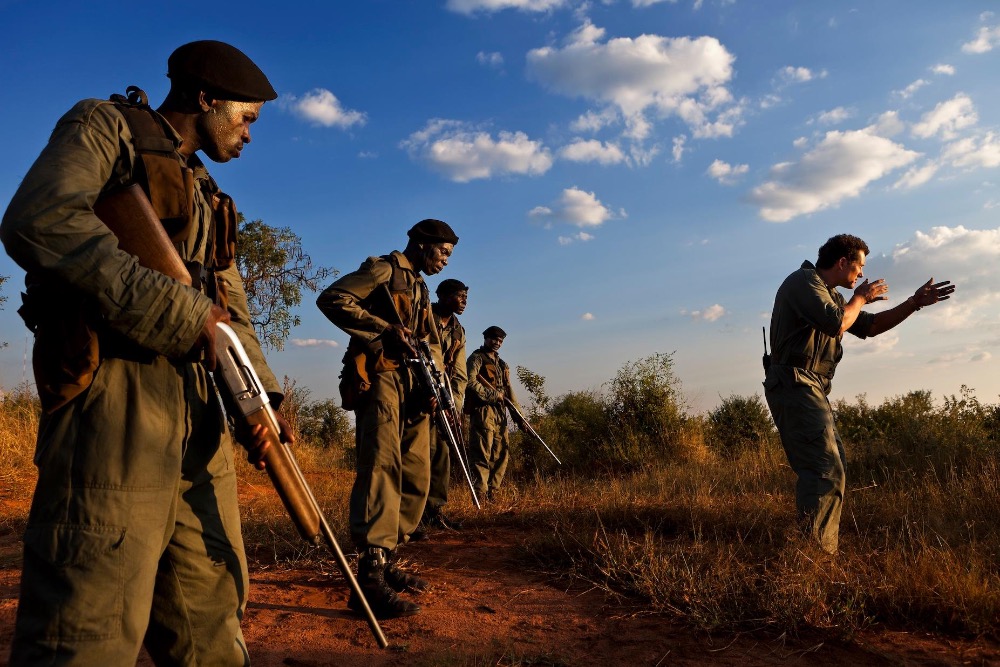 Speaking from the US, IAPF founder Damien Mander said: 
"These rangers are running a successful anti-poaching operation in southern Africa and are now being targeted in their homes, in front of their families. This is unacceptable. We need to demonstrate as a global community… we need to make a stand.  We need to increase our efforts".
The IAPF's support to local anti-poaching efforts helps to safeguard up to 10,000 rhinos, meaning this growing non-profit is playing a critical role in the future of the species. Importantly, according to Mander, it also provides the opportunity to prevent the poachers themselves meeting a violent end whilst conducting their gruesome operations: nearly 400 have been killed in recent years, and as many sit in jail facing an uncertain future. 
"Better training for rangers, better equipment, better understanding of the local communities and what drives poaching - all these go towards saving both animal and human lives,"
 Mander said.
"We may never know exactly by who or why these rangers were targeted last week. Things are now in the hands of the appropriate authorities. What we do know is that men who are employed to prevent poaching were violently attacked, their families terrorized and equipment used for anti-poaching was stolen or destroyed. Ultimately, the best way to support these communities is to eliminate poaching in the area. This helps to prevent the  destructive downward spiral of the illegal wildlife trade. Poaching is the gateway for criminalization of individuals and whole communities. To scale up our operations we need more resources: more rangers, better equipment, more canine units, more vehicles, more helicopter hours. Through the support of our donors we are helping to give both animals and the communities which surround them a chance to live their lives in peace."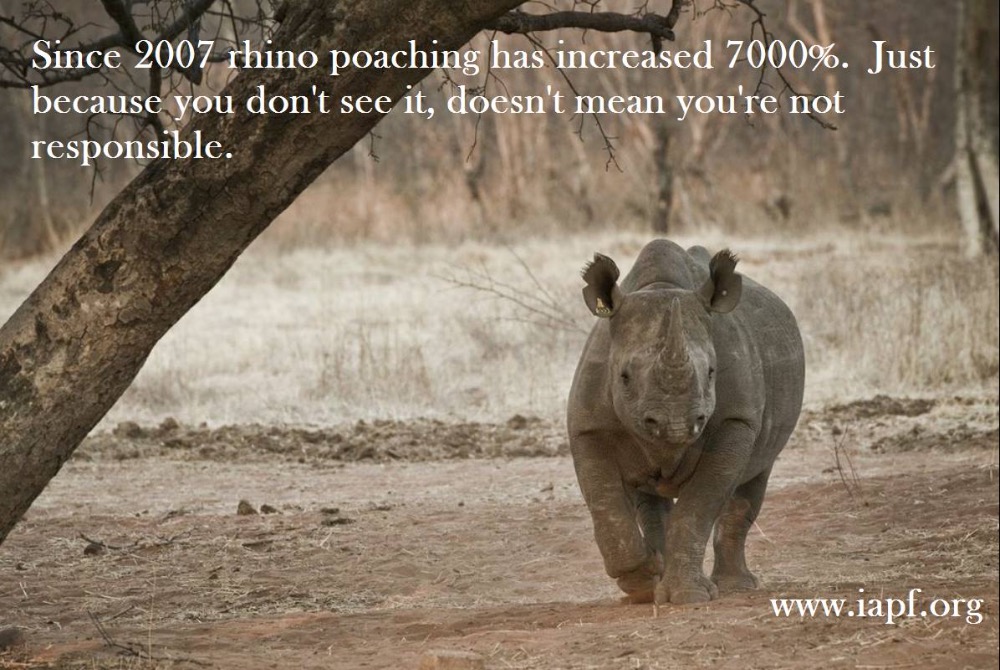 ABOUT THE INTERNATIONAL ANTI-POACHING FOUNDATION
Poaching of rhinoceros has intensified over the last several years, but in the areas where IAPF is operating, Mozambique has recently had significant success in suppressing poaching activity in this area, described as "the most critical piece of land on the planet for rhino conservation".  With illegally traded rhino horn now reportedly selling for in excess of $75,000 per kilogram, pressure on the endangered animals from poachers remains extreme.
Founded in 2009 by former Royal Australian Navy and Special Forces operative Damien Mander, the IAPF has grown into a respected global conservation charity which brings military–derived tools, technologies and techniques to the front line of the poaching war. Applying the motto "Wildlife conservation through direct action", the organisation shows that such experience and skills have a significant use beyond the human battlefield where they were conceived.
Under an agreement with Mozambique's National Agency for Conservation Areas (ANAC), IAPF has brought much needed relief to the front lines of the poaching war on rhino along the South Africa - Mozambique border.  The border forms the boundary of Kruger National Park (KNP), home to up to 40% of the world's remaining rhino. The majority of this population is in the southernmost quarter of the Park. In 2014 KNP accounted for more than two thirds of South Africa's 1215 rhino fatalities. Sources within Kruger maintain that the vast majority of rhino poachers entering the park do so from Mozambique, utilising the poorly-protected areas of the Greater Lebombo Conservancy (GLC) as ready entry and exit routes. This area serves as the only buffer between the southern section of Kruger National Park in South Africa and the Mozambican communities closest to the park's border.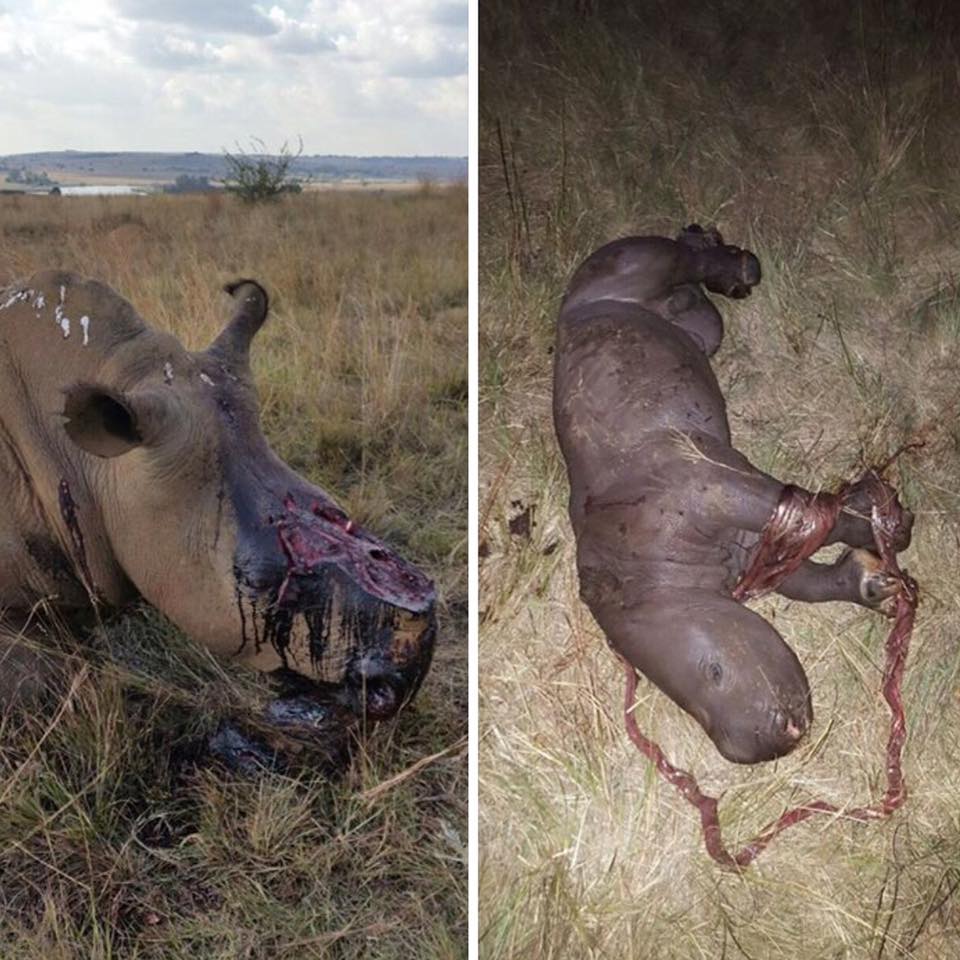 THE RHINO WAR
1. Approximately 25,000 rhino remain in Africa, with 20,000 in South Africa. 1,175 were killed in 2015 alone, which is up from just 13 in 2007. Kruger National Park accounts for approximately 70% of these deaths each year.
2. 2010-2014 there was an on average 55% increase in rhino carcasses each year in Kruger Park. In 2015, there was a .1% increase. In May 2016, it was announced that there is a 23% reduction in rhino poaching in Kruger through April 2016,  3.As Kruger Park accounts for most rhino deaths each year  if poaching can be controlled there, the global rhino crisis can be stemmed. 
4. Rhino are being hunted to extinction for the price of the their horn in Asia. At $75k per kilogram, these majestic animals are the hardest to protect. A single horn can be worth 1 million dollars.
5.Partnering with governments and other stakeholders  IAPF plays a critical role in buying time for this keystone species, and in protecting them, safeguarding entire ecosystems from poachers.
YOUR DONATIONS = DIRECT ACTION
During IAPF's time in the area, our donor's investments have helped with the following:
· Increased protected wilderness areas in Mozambique by almost 130,000 acres, and growing
· Worked with local law enforcement agencies, helped ensure the capture of 29 poachers and seizure of 13 rifles
· Working in close partnership with both the South Africa and Mozambique governments IAPF is helping to reduce rhino poacher access to Kruger National Park - rates in KNP due west of IAPF's operations are down 95% 
· For the first time since rhino were declared extinct in Mozambique in 2013, a resident population of approximately 25 rhinos has re-established itself in the country and Mozambique is expected to soon be officially re-classified as a rhino range state again.
It is through the dedication and willingness of our anti-poaching rangers and the local authorities that risk their lives each day, that we are turning the tide in this Rhino War. 
In 2016, we are commencing anti-poaching operations at additional reserves around Southern Kruger National Park, and the world's highest concentration of rhino. The goal is to eventually lock off access for poachers into Kruger and continue to expand safe habitat for rhino.
As a result of our success in the GLC we have also been tasked by the Mozambique Government to assist them with training park rangers who are protecting the country's National Parks.  These wilderness areas hold the last bastions of Mozambique's major elephant populations which are being decimated by poachers. 
Our 12 month operating budget around southern Kruger National Park is: USD$1.6 million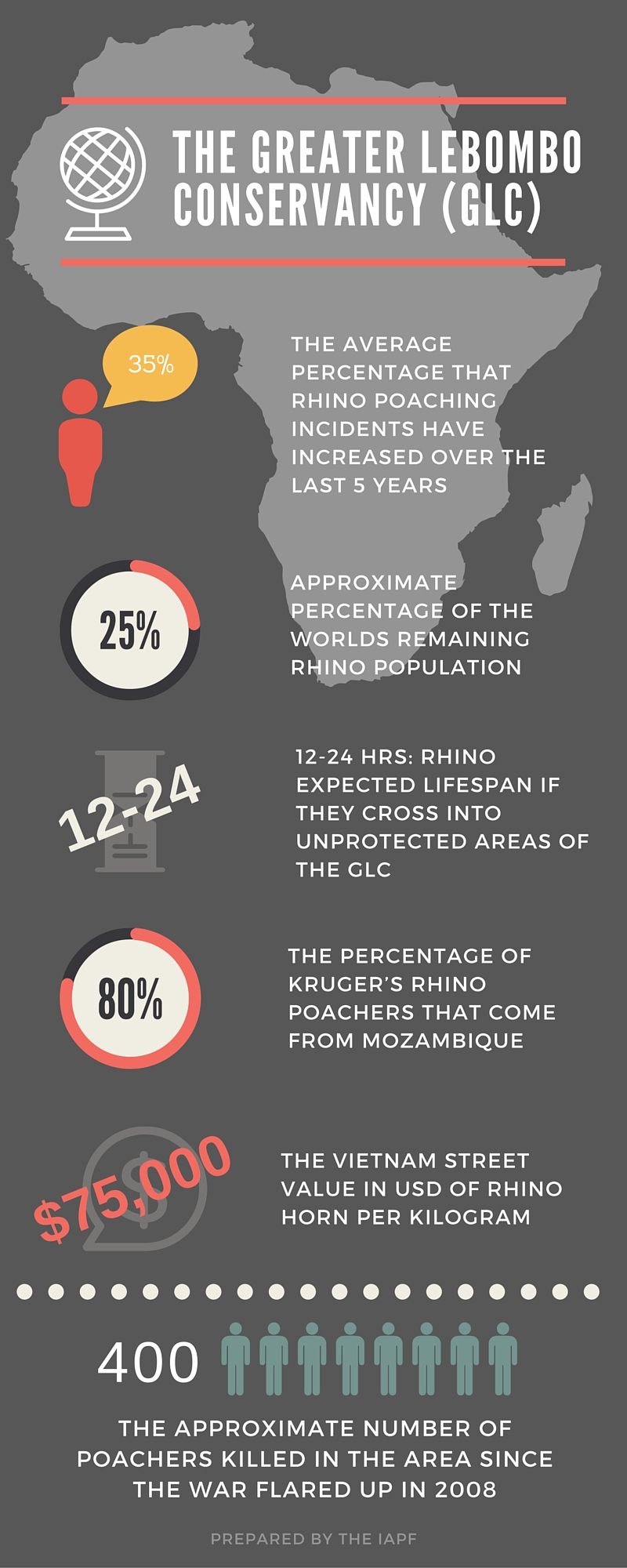 #EVERY8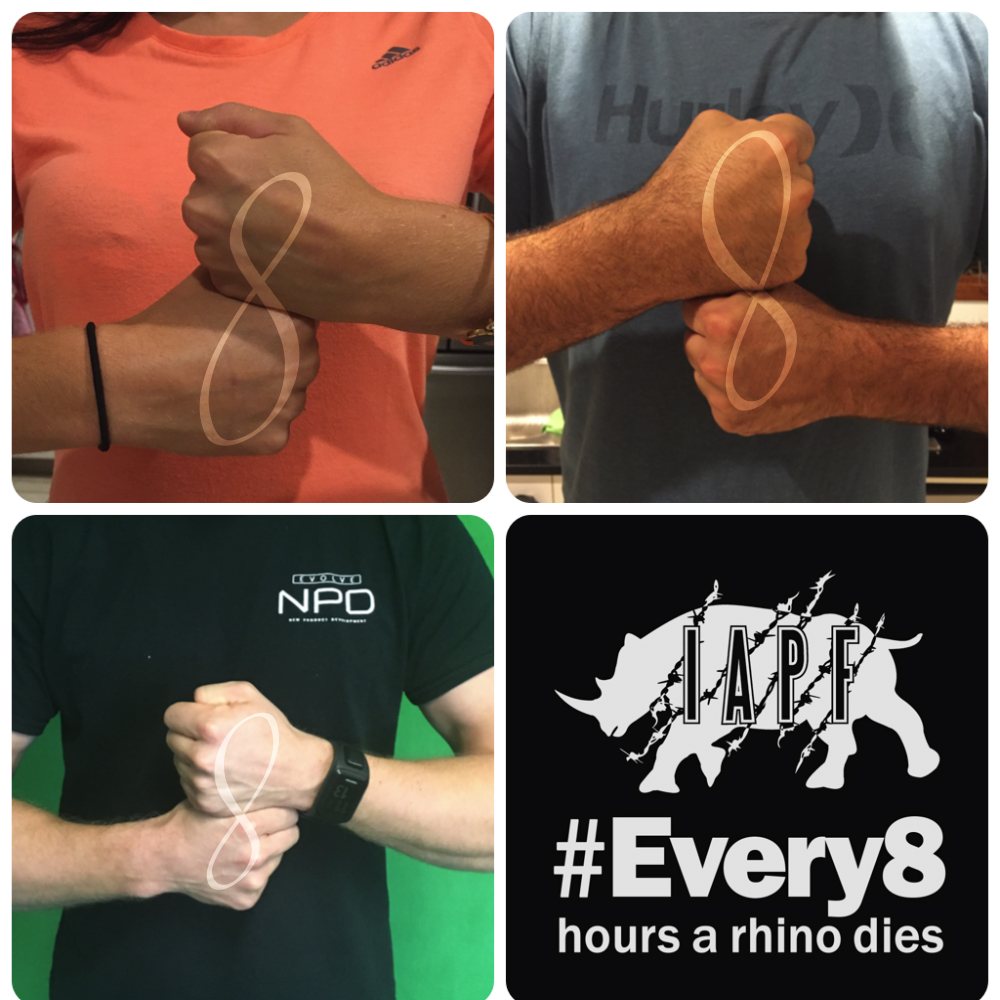 #Every8 hours a rhino dies.
Take a photo of yourself doing this hand symbol with the hash tag
#Every8
and share/tag/nominate your friends and family on social media to do the same. Help spread the word.


IN THE MEDIANational Geographic Magazine:

http://ngm.nationalgeographic.com/2012/03/rhino-wars/gwin-text
60 Minutes:

https://www.youtube.com/watch?v=jmo3nt5an_w
TEDx at the Sydney Opera House:

https://www.youtube.com/watch?v=9FCsyK4aRXQ
Christian Science Monitor:

http://www.csmonitor.com/World/Africa/2014/0302/The-ivory-police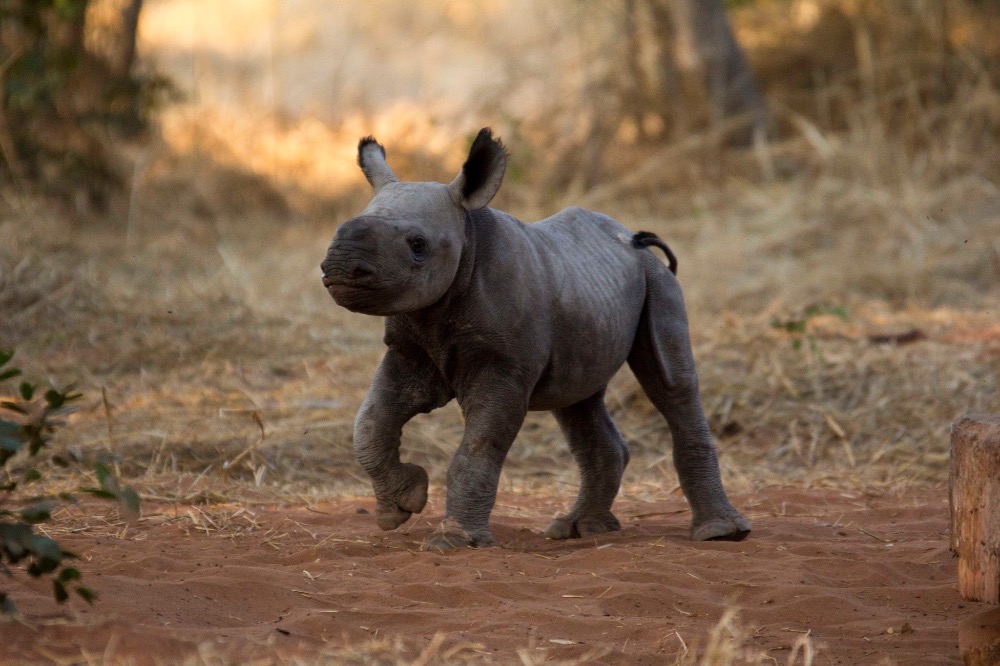 *Disclaimer:
 Paul Wilkie and
Evolve Group
 have been engaged by the International Anti Poaching Foundation Limited to create this campaign on behalf of Damien Mander, Founder of IAPF.
For peace of mind prior to donating please feel free to contact the IAPF:
In Australia: 
IAPF Contact: Ian Mackenzie-Ross
Managing Director - Australia
International Anti-Poaching Foundation
Email: AUS@iapf.org
In the United States:
IAPF Contact: Jason Paterniti
CEO
International Anti-Poaching Foundation
Email: USA@iapf.org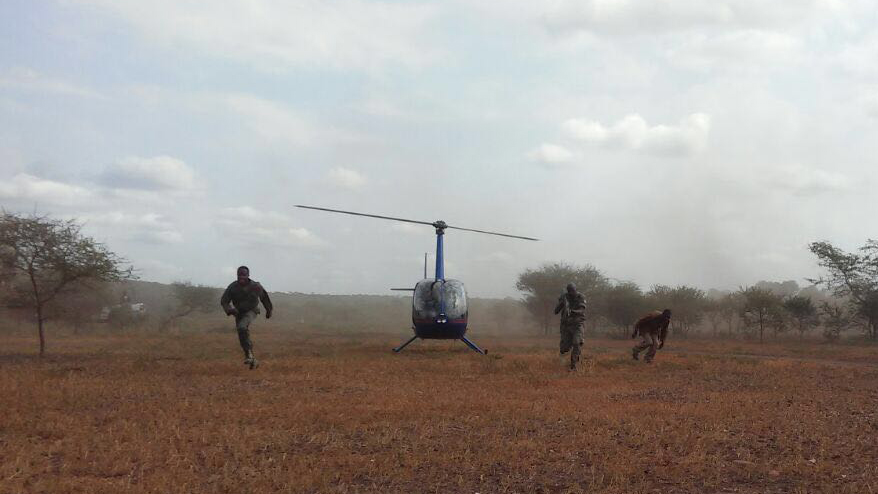 WISH LIST DETAILS

Bicycles

Bicycles are simple, reliable and a treasured possession for community scouts. Help us replace what was destroyed and grow the fleet to allow greater involvement in anti-poaching by local communities.

First Aid & Medical Supplies

Access to medical facilities in the bush are extremely limited.  Injured anti poaching personnel (and their families) are a top concern for us.  Funds raised will be used for immediate treatment needs of injured personnel. Funds excess to immediate needs will be held for rehabilitation, future medical needs or used to grow the capacity of these local medical facilities.

Replacement Property

The exact level and value of property loss and damage is not yet clear. Funds in excess of immediate rebuilding and replacement needs will be used to enhance the security of rangers and these local communities.
Uniforms
Uniforms, webbing, and basic field kit make an anti-poaching ranger functional in almost any conditions. This amount equips 10 rangers for one year. We can never have too many rangers.
Boots
Rocky, uneven ground is hard on feet and hard on boots. There is a constant need to replace boots and provide new ones for additional rangers. While seemingly a small thing, comfortable, sturdy boots can transform a ranger.

Equipment, comms and navigation

Effective digital radio communication is vital for coordination of ranger movements. IAPF has funded several radio repeater stations in the GLC and we now need to equip more vehicles and staff with radios. Additionally, we need GPS units, spot trackers and related equipment to try and stay one step ahead of the poachers.


K9 Units & Vet Supplies

These highly trained dogs have proved invaluable in following poachers tracks and allowing rangers to make arrests. Canine Units allow us to track at over 15kms an hour versus 4kms by foot. The quicker we can close the gap between our rangers and poachers the greater the probability that we can catch poachers and stop rhinos from dying. This amount pays for one K9 tracking unit for one year, including handler, food and vet supplies. The more units we have, the more effective we can be.


10 x IAPF Rangers Annual Wage

Rangers earn a miniscule wage in western employment terms but in their local communities, they can be some of the best paid employees. We run rigorous selection courses to ensure we recruit the very best we can.  A steady job and a wage gives status to the role of wildlife ranger. The war against poaching needs all the rangers we can afford.


4WD Vehicles

Sturdy and reliable, well-equipped vehicles are critical to patrolling the harsh terrain of southern Africa. We urgently need at least two more Land Cruisers configured for anti-poaching support to ensure our rangers can reliably get in and out of dangerous areas.


Helicopter

We lease a Robinson R44 helicopter by the month for fast response and deployment of rangers, K9 units, medical evacuation, aerial surveillance and wet weather access to remote areas. The presence of a helicopter is like a safety blanket for our rangers.  This amount allows a full year of operations.
+ Read More
Update 1
37 months ago
Share
#Every8 hours a rhino dies. Take a photo of yourself doing this hand symbol with the hash tag #Every8 and share/tag/nominate your friends and family on social media to do the same. Help spread the word.
+ Read More