Hodges Family Farm
$460
of $10k goal
Raised by
9
people in 16 months
We are the Hodges Family Farm, part of the Newell community, more commonly known as the University area in Charlotte, North Carolina.

We are family owned and operated and have been for 12 generations. Without going too  far back, we were a dairy farm for the better part of the 1900's. My Grandfather brought milk from the family farm in the 1940's to PET dairy to be tested by who would become my Grandmother, Olivia Hodges. They were married on the 17th of December in 1950. They raised seven children in the farm house that my great grandfather built. Now on the historic registry for Charlotte, Mecklenburg, it still stands today. Now we are an agritourism site, raise pumpkins, produce hay and host many different events.

My uncle, the eldest son, Frank Hodges Jr. managed the farm for over 40 years until he passed away in April of 2015. I am Connor Newman and my mother is Joyce Hodges, one of the seven siblings who grew up on the farm. My cousin, Kim Hodges Schoch, and I have taken over the substatial task of managing the family farm. We have been blessed with a large family and a giving community without whose help and support we would have surely torn our hair out and retreated to the mountains by now. 

It is our belief that the future of farming not only lies in sustainable practices and responsible stewardship of our resources, but in the education of our communities and future generations on the importance of farming and supporting local efforts.

We currently operate a functioning 150+ acre farm, as well as offer education programs for school children and host a variety of events throughout the year. We grew up with clean air, rolling acres and a healthy respect for hard work. Our programs and events not only support our operation, but provide a way for the community that surrounds us to enjoy what we've been so fortunate to have spent our whole lives with.

Before coming to the family farm this year, I worked for a non-profit Living History Farm and bring 11 years of experience with school programs and event coordination with me. My job was to make farming relatable and accessable to school kids and to the general public. By building on our existing programs and adding new ones, I know we can make a big difference with our family farm.

With just my cousin and I being full time though, combined with a modest operating budget, we find ourselves at a steady run in an attempt to bring new and fresh ideas to life here on the farm.

We use reclaimed lumber and materials, often needing a fair amount of reconditioning on our part, to build exhibits and make repairs  in order to provide a safe and dynamic environment for our guests. While this will still be our goal as much as possible, it is exausting to keep up with.

Any funds raised through this project will directly benefit our ability to educate and provide lasting memories for visitors on the farm. In particular, we are hopiong to raise funds in order to launch a spring lineup of programs and educational tours for 2016!

Some of the improvements we plan to make would include the addition of observation hives to pair with our bee hive exhibit. We'd like to put together farm equipment displays, tying together past and present technology in a fun and educational way. We'd also like to put together more hands on and visual educational tools and to more effectively teach during school programs.

Currently, we only offer school programs during the Month of October, this means most visitors have little idea what goes on the other 11 months out of the year. However, we are excited to be working on a new lineup of programs for the spring of 2016. This is the perfect time to teach about the start of the growing season on a typical farm. Funds raised this winter will go a long way to helping us share our farm with visitors this spring.

We are very proud of what we do and are passionate about both sharing it with our community, as well as honoring people like my uncle, grandfather and so many others who dedicated their entire lives to our craft. I have been humbled by the support we have been given us thus far and my family and I offer our deepest thanks and appreciation for any support you can offer.
+ Read More
Update 2
Posted by Connor Newman
16 months ago
Share
One of the programs we're developing will teach cycles of organic waste to compost all the way to producing more vegetables and starting over again.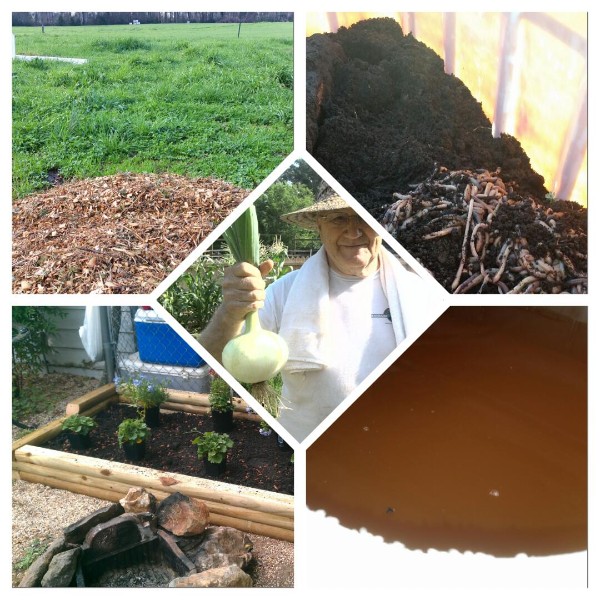 + Read More
Update 1
Posted by Connor Newman
16 months ago
Share
What an awesome start! Thank you so much for your contributions, we are thrilled to have people take notice so early in the campaign! Every little bit counts, the $200 already raised will cover the cost of an additional bee hive, just another $80 will populate the hive and even the smallest donations will help buy sugar to keep our bees fed. We have more cost to cover, but we are well on our way to providing quality programming for spring 2016 thanks to our generous supporters of Hodges Family Farm!
+ Read More
Read a Previous Update
Be the first to leave a comment on this campaign.