59
12
Hobelman Family Adoption Home Study
$3,150
of $3,500 goal
Raised by
58
people in 16 months
Hi, this is Shiloh, writing on behalf of my wife Kylee Jo, and the love of our lives, little Logan. When Kylee and I wed in the fall of 2010, one of the readings we chose was an Irish blessing which spoke of days to come filled with the laughter & footsteps of little ones in the halls of our home.
My most vivid memory from that wonderful fall day in Lincoln's Sunken Garden, was the excitement in Kylee's eyes, and the happiness in our hearts, as my good friend Adam spoke aloud of the laughter & footsteps of little ones soon to come. In that very moment, Kylee and I were not thinking of ourselves, nor anyone present in the garden that day. Our thoughts were with our children, yet unknown to us, known only to God.
Due to the fog of of inequality & discrimination that surrounds marriage for individuals who experience a disability, we knew the road ahead would not be easy. Unwaivering, we forged ahead with the love & support of our incredible families and friends, and most of all Arney!
Trained as my Service Dog in 2008, Arney took his place at my side to aid in retrieval, protection, and companionship. He would meet Kylee for the first time two months later, and soon woo her over with his sweet smile, and gentle nature. As Kylee warmed to having a large breed dog in her life, neither of us could foresee the depth of Arney's love, and how he would become our rock in the coming years.
After our wedding, weeks turned to months, months to years. Friends and family blessed left & right with news of impending births. What joy it brought our hearts to share in the arrival of so many beautiful lives. Yet, behind our heartfelt smiles, silent teardrops fell.
When will it finally be our turn? Is something wrong with one, or both of us? Why? So many questions abound. In a search for answers, we turned to science, and found some unexpected answers. Turns out, we weren't going to be able to waltz right into parenthood after all.
In 2013, we gave it a go with IUI. The lead up was painfull. Physically, emotionally, and financially exhausting.  As good as our insurance was, what it didn't cover was the IUI attempt itself. We used what little funds we had been able to save in our early years of marriage, and took out a loan for the rest. The poking and prodding had paid off, Kylee was pregnant! I'll never forget the afternoon we returned home after the procedure. Kylee on bed rest per Dr.'s orders. Both kitties, along with Arney, sharing the now not-so-big bed with Kylee. Animals always know.
We were burning through vacation days left and right for trips to Omaha to check on the progression of our little one. Then word came. We would lose our first child. In the coming days after I returned to work, Arney knew his place was at home with Mom. She needed his emotional support assistance far more than I required his talents at the office. Arney would begin to fulfill his most important role ever. The reason he was brought into our lives.
Emotionally and financially depleted, we continued on. Having been shown it was not yet our time, we left our future in God's hands. It was not easy to turn over the keys to our future and put them in His hands.
Fast forward to 2017. Such joy has entered our families over the past few years. Kylee and I agreed that while it may not have been time for us to be parents, we would pour our energies into being the most incredible aunt & uncle a kiddo could ask for. Kylee's sister's family had become a foster family, and shared their wonderful experiences with us. Perhaps this was a new opportunity, a new door waiting to be opened.
St. Patrick's Day has always been a favorite of mine. This year will be remembered unlike any other. A friend who knew of our struggles on the path to parenthood had reached out to Kylee's aunt. A family member was with child. The birth of this little one was not in the birth mother's life plan. Would we be open to giving the child a loving home? Yes!! Without question, yes!
OK, this is where Captain Picard orders engines full stop. Baby will be here in about 2 months? Don't babies ususally take 9 months to get here? I tell Kylee, "we're not ready". "Shiloh" she says, "no one is ever ready".
Discussions continue. We soon realize this is not our plan, not the birth mother's plan, but His plan. Kylee's teacher's union doesn't offer paid maternity leave via FMLA, however the school year is about to end. She'll have the entire summer free to be with the little one. As my father Michael said, "who are any of us to question God's will".
One impromptu bake sale by the amazing Morgan, the generosity of a dear friend, along with our savings, and we have barely enough funds to retain a lawyer. After lengthy discussions with 3 different lawyers, we finally have one willing to work with us. With precious little time remaining, our adoption papers are finally drafted.
On May 26th, we welcomed little Logan Kristofer into our family. Snuggles, feedings, naps, and more snuggles. Our hearts have never been so full! Now the real work begins. The clock is ticking.
Our adoption papers give us 6 months until everything must be finalized. This includes completion of a rigorous and costly Home Study. The Home Study is typically done well ahead of any placement when using a foster and/or adoption agency. Since ours was a direct and open adoption, we had the ability to choose our agency. With the uniqueness of our situation, the only willing agency in Nebraska was Lutheran Family Services. Those of you who know me, know I rarely take the traditional route.
Our journey to meet little Logan has happened so quickly, we are not financially prepared to take care of the expenses required. This GoFundMe is being created to assist in covering the costs directly tied to the Home Study via Lutheran Family Services. The costs are as follows.
$1,100 fee due upon submission of the application.
$1,000 fee due at time of completion; shortly before submission of the Home Study findings to the court.
Post placement supervision fee (minimum of 2 visits) $500 each.
Mileage for the caseworker, $30/hr driving from Omaha to Lincoln.
The background check fees are not included in the above figures. (We all know Arney is a shady character :p).
The 2 months we had to plan for Logan's arrival was barely enough time to do an Extreme Budget Makeover, let alone come up with the significant fees associated with lawyers and a Home Study.
We know He set us upon this path long ago, and we shall see it through to whatever end. Your love, kindness, and prayers will be forever rewarded with Logi snuggles, and slobbery kisses (courtesy of Arney). We would love for you to join us on our path! Shiloh, Kylee, Arney, and Logan.
+ Read More
Update 2
16 months ago
Share
Tonight I'd like to begin with an apology as I was unable to keep a commitment I made to our supporters several days ago. My intention was to have already sent a personal message of thanks to those who have been so generous to my family in our journey. The best laid plans..

Earlier this week, our beloved Grandpa William 'Bill' Patrick Sheridan departed this mortal earth, and I'm certain enjoyed a short walk to Heaven. Ninety Two years filled with love & devotion of faith, family, and farm.

Over the past several years he & I spoke little of our trials surrounding growing our family. Not much needed to be said, but what was said, carried great weight. Proud of our Irish heritage, Grandpa Bill always enjoyed discussing our family's past. As time went on, I came to the realization that our shared genetic history would not extend past myself. That burden would now be left up to others in the family.

As the eldest Sheridan grandchild, this was absolutely devastating for me. For more than 30 years, I was all but certain my genetic history would be passed on. I mean, who even thinks about things like this? A fair amount of people sneeze at college parties and extend their lineage. The coming days, months, and years gave way to much contemplation.

Do genetics make you a better pitch or euker player? Do they spur you to stand up for what is right and just? Do they teach you to treat others with dignity and respect? I'm no geneticist, but I'm gonna lean towards nurture on this one. - Quick side note, some of the tears turned from sad to funny when Kylee said she was really saddened because she loved that my family all had really great teeth. Imma let her take that one up with the big fella upstairs. "I have a grievance!" LOL

There was a time for mourning, which was of course followed by a time to shit-or-get-off-the-pot. All the Irish, Scottish, & German flag waving, beer drinking, four leafed clover picking isn't going to get me anywhere. I had a promise to keep. A promise of little feet running about. A promise I intended to keep.

Skipping over endless doctor visits, and reasons why I'll never look at Swiss Cheese quite the same way ever again, we found our Logi Bear. Knowing his arrival was imminent, Arney & I loaded up & headed for 30County. Land of the Mustangs & Fillies, cheese dip, cheeseballs, Budweiser & corn fields. It was time the grandparents knew.

We spoke of Abbie & Sabbath's (Travis) little ones, and of the excitement surrounding Joe & Jill's pregnancy. Knowing we were perhaps on borrowed time, it was important to Kylee and I that they knew another little one was soon to join our family. I wanted to keep it short & simple. Not confuse with too many details. Something they can easily recall. St. Patrick's Day. Adoption. A little one in need of a forever home.

A lift of the head, and a sparkle in the eye. "Well that's just great!". My grandfather knew the family he created would soon grow again. My heart was at ease. We were blessed beyond imagination to have him meet, hold, and love our little Logan for 10 short, but wonderful weeks. We miss you Pops. Please look over our little ones.

Our thoughts turn to the journey ahead. A journey that has grown with the love and support of so many incredible people! The Home Study packet has been mailed. Why you ask? Because our goal has been obliterated! So much love. So much. Both on the site, and by way of outside funds. One might tend to think that he or she keeps good company, but OMG you all have absolutely floored us with your kindness & generosity! It's late, and my eyes are heavy, so I'll stop droning on. Look for a final update tomorrow! Much Love & Goodnight!
+ Read More
Update 1
16 months ago
Share
We have been absolutely overwhelmed with the love & support so many of our friends & family have shown this past week! I just checked my phone, and it said there have been 375 shares on Facebook. That blows my mind!

I was hesitant to set this up out of stubborn pride, but at the urging of our inner circle, Kylee and I decided to give it a go. Looking back at the past few days, so many messages of love, solidarity, and support, has shown us that no matter what happens, Kylee and I have chosen the right path. There will forever be aspects of Logan's adoption which will be held close to the vest, not broadcast to the masses. This is part of his great journey in life, his story to tell.

Tonight I will be reaching out to each individual who has taken time out of their life to join us on our journey. So many times this week all I could do was hold Logi as I scrolled through the notifications & messages from so many wonderful people. Some of you I'll see in person this weekend. You had better brace yourself for a big bear hug, cuz pappa's comin' at you!

I hope that as we continue to post updates, more light will shine on the incredible path that has lead our hearts to find little Logan. Letting others know that they are not alone in their journey to marriage equality, their journey to parenthood. Their journey to poopy diapers, baby formula, and the most adorable little faces you never knew you could see. Here's hoping everyone has a wonderful weekend!
+ Read More
Read a Previous Update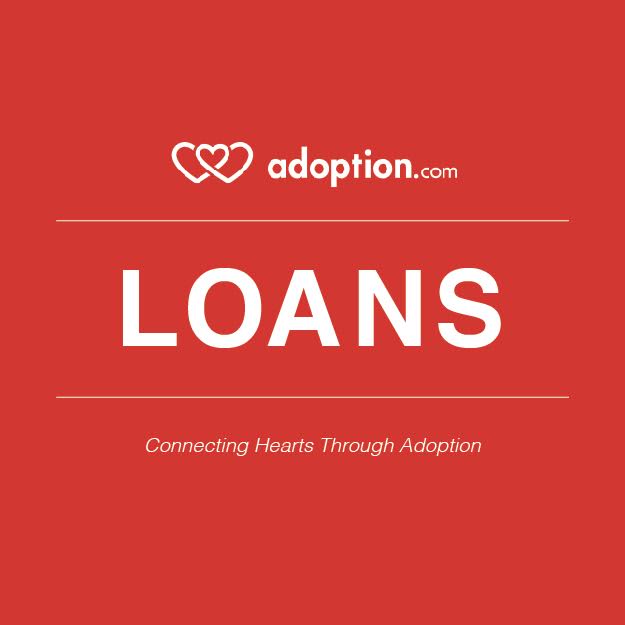 A
Adoption.com
campaign