120
7
HELP CANADIAN DIMENSION MAGAZINE
$13,089
of $20,000 goal
Raised by
126
people in 4 months
CANADIAN DIMENSION: AGITATING AND EDUCATING FOR 55 YEARS AND COUNTING
"THIS IS NOT OUR USUAL APPEAL FOR FUNDS. You won't hear one like this from us again. Promise. This is serious, so please listen. If it's important to you to keep this beacon for radical change and this voice for socialism alive, you need to step up to the plate. We know that it's tough for everyone these days, and you're solicited by a raft of worthy organizations, but everyone reading this appeal can probably afford to donate something. And believe us when we say it will help…  Nearly all of us who work on publishing Dimension do so on a volunteer basis. We do it out of the conviction that our magazine matters to the media and political landscape of this country, and out of the belief that we contribute to forming, informing, and sustaining a community of independent left thinkers and activists in Canada that is indispensable to any left project beyond the bounds of what passes for social democracy today. And we're determined  to carry on so long as can pay off our debts and continue to pay our bills. 
Here's what it comes down to:  We need to raise $20,000 by November 30, 2018. 
That's not as herculean a goal as it might sound since we already have commitments for nearly half that sum. Below we will tell you the ways you can contribute.  For purposes of this campaign, we have decided to use GoFundMe: the most trusted free online fundraising platform."
— CY GONICK, CD Founder/Publisher

FOR 55 YEARS AND COUNTING, CD HAS BEEN THE PERIODICAL OF RECORD FOR CANADA'S INDEPENDENT RADICAL LEFT.
From the start, CD has been true to its tagline: a magazine "For people who want to change the world." One of the most unique and useful things about CD is how closely it connects readers with social movements. Very often, our authors are themselves activists in the movements and organizations they are writing about. They come from the ranks of the trade unions, the Indigenous resistance, the anti-racism movement and the movement to defend the human habitat from the depredations of capital. It is in no small part these voices from the frontlines of struggle that give Dimension particular legitimacy and make it indispensable reading.  
But wait there's more! :) 
CD has always been and continues to be a forum for young and emerging left journalists: a place where they can cut their teeth and hone their talents. It's also a place where left academics make their critical analyses of everything accessible to a wider audience. We have a longstanding and grateful relationship with many of the most interesting left scholars — young and old — in the country. 
In an age where people are hypnotized by screens and print periodicals are dropping like flies, we offer a beautifully designed print publication that allows you to focus on the content without the noise and clutter of the web environment.  
The right — and even the extreme right — are gaining platforms as never before in the last 60-odd years, and it is critical for the forces of left opposition tocarry on the steady work of staging protests, building movements, exposing lies and propaganda, providing tools of critical thinking and promoting alternatives to an increasingly dangerous and unsustainable status quo. Continuity across generations is vital to these efforts. We need strong foundations that can support the transmission of skills, knowledge and experience. We need our own institutions — institutions like Canadian Dimension Magazine.  
CD is up for the fight. But since we have no political, union or institutional affiliations, little advertising and precious few government grants, CD relies almost entirely on the support of its readers...
So, so, so, solidarité! as they say in Québec. We need you to help us out of our financial jam and help us become self-sustaining for the future.  So, we are appealing to you to extend our lease on life. You can make a one-time donation of any amount you are able to afford. Anyone contributing at least $30 can get a one-year subscription to the magazine or, if they already subscribe,  a gift subscription to CD sent to their designated recipient.
Donors of $200 or more can request a copy of Canada Since 1960: A People's History(Lorimer 2016): a 575 page collection of essays edited by CD founder and publisher Cy Gonick, which looks at 50 years of Canadian history and politics through the lenses of Canadian Dimension.
++++++++++
WHO WE ARE & HOW/WHEN GOFUNDME FUNDS ARE TO BE SPENT 
From its early beginnings in 1963 through till today, Canadian Dimension's offices and production needs are located in Winnipeg, Manitoba as follows:
Canadian Dimension
2E-91 Albert Street
Winnipeg, Manitoba  R3B 1G5
General inquiries:
info@canadiandimension.com
 or
sswanson@canadiandimension.com
Cy Gonick, Publisher & Coordinating Editor:
editor@canadiandimension.com
 or
cygonick@gmail.com
Website:
www.canadiandimension.com
CD'S COORDINATING COMMITTEE:
Sean Carlton (Calgary)
Cy Gonick (Winnipeg)
David Hugill (Ottawa)
Edwin Janzen (Montréal)
Krishna Lalbiharie (Winnipeg) — GoFundMe Campaign coordinator
Andrea Levy (Montréal)
Harrison Samphir (Ottawa)
Sam Swanson (Winnipeg)
Richard Swift (Montréal)
Kim Wilson (Toronto)
Our Coordinating Committee is comprised of largely volunteer members, whose dedication to our magazine is demonstrated through curating editions, supplying original writings and analysis, coordinating promotional campaigns and fundraisers,
and even by supplying personal financial contributions in support of our ongoing publishing efforts — which, in the particular case of our Founder and Publisher, Cy Gonick, to the generous amount of $5000 in service of CD's overall debt reduction! Many thanks, Cy!All funds raised via this GoFundMe campaign will be used to pay off some debts we've accrued (amounting to $20,000 CDN) — this, in support of continuing to publish our unique, quarterly periodical, whilst alongside serving the needs of our many subscribers.Please be assured that all monies collected by way of your generous donations will be withdrawn into our business accounts only once we've reached a substantial amount of our total goal of $20,000.
++++++++++
10 REASONS TO KEEP DIMENSION GOING STRONG
1.
CD is a platform for left debate and dialogue in Canada, offering a variety of perspectives on the urgent questions of our time.
2.
CD publishes original material on issues of social justice from leading Canadian activists and intellectuals.
3.
CD offers in-depth, analytical pieces as well as reportage from the front lines of struggle.
4.
CD is the only forum for a discussion of how to build towards an ecosocialist transition in Canada.
5.
CD works to build and promote campaigns for a living wage, free public transit, free dental and pharmaceutical care, participatory democracy, decolonization, and workplace democracy
6.
CD works to build and promote campaigns to fight poverty, right-wing extremism, colonialism, white supremacy, misogyny, and homophobia.
7.
CD continually showcases brilliant and beautiful activist art from around the world - art that aims to change the world!                                       
8.
CD profiles new books published in Canada about a wide range of issues of interest to the Left – it's a great way to stay up to date on the newest ideas!
9.
 CD has been publishing continuously for 55 years. That's a record for a Left magazine in Canada!
10.
CD is a resource that can continue to inform and inspire new generations of activists, but it needs your support to keep going!
++++++++++
KUDOS FOR CD FROM SOME OF OUR FAV. TROUBLEMAKERS:

NOAM CHOMSKY:

"George Orwell once wrote about how in free England, ideas can be suppressed without the use of force, thanks to the control of the media by private power and pressures to conform to doctrinal "truths," uncritically accepted. His conclusions are all too easy to verify. It is constantly necessary to struggle to create a space for free inquiry and discussion that is not constrained by such barriers. Canadian Dimension has undertaken this crucial task with enterprise and success, making a vital contribution to a free society that can confront urgent problems in a serious and constructive manner."

MAUDE BARLOW:
"The attack on our democracy, the theft of our collective resources like water, and the continuing decline of living standards here at home and abroad — Canadian Dimension doesn't just chronicle these atrocities, it provides keen insight into who is responsible and why they are doing it. It is an intellectual commons for Canadian progressives. We need to get Canadian Dimension into the hands of every Canadian."

PAMELA PALMATER:
"The reason why I write for Canadian Dimension is because CD helps lift the voices of Indigenous peoples by providing a real forum for Indigenous resistance. They address the issues affecting the people — not just those in power."

BRYAN PALMER:
"Dimension serves as a steady beacon of debate and discussion that always brightens the prospects of breaking the chains of capitalist hegemony.  It has proven a rare place where both thinkers and doers associated with the socialist movement have been given free reign to think in ways defiantly counter to the ethos of the marketplace, to challenge not only the multi-layered hold of the profit system over our minds, bodies, and aspirations, but to question socialist shibboleths as well."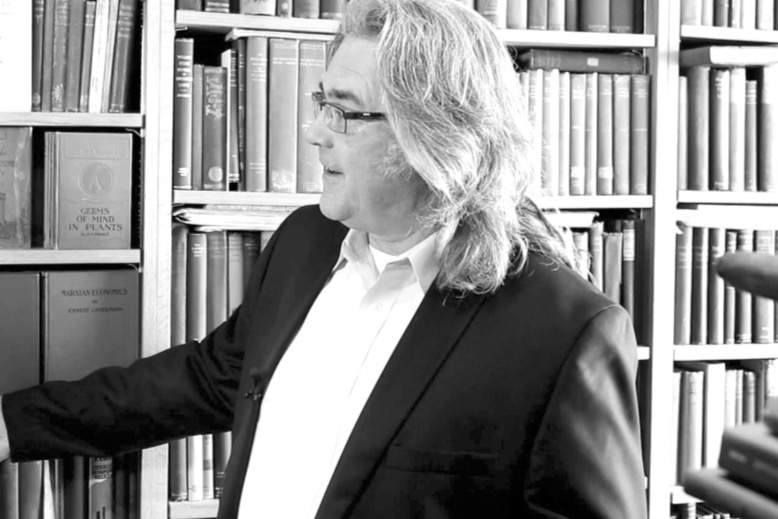 LINDA McQUAIG:
"As the mainstream media just keeps getting fluffier, sillier and more right-wing, Canadian Dimension becomes more than ever a lifeline for those wanting to understand what's really going on – from climate change to Venezuela to capitalism's revitalized war against the working class — and how to resist it."
++++++++++
FOR FURTHER INFO. ABOUT CANADIAN DIMENSION, VISIT:
www.canadiandimension.com
www.facebook.com/CDNDimension/
www.twitter.com/CDN_Dimension
Current issue on Indigenous Resistance available now!
+ Read More
Update 2
2 months ago
Share
A THANK YOU MESSAGE FROM CANADIAN DIMENSION'S PUBLISHER/FOUNDER, CY GONICK:

Dear friend of Canadian Dimension!

Well, you responded to our appeal magnificently! THANK YOU! Altogether, we raised $20,753.00, of which $12,739.00 was contributed through our GoFundMe campaign, while the rest was gathered via direct donations to Canadian Dimension Magazine itself. Collectively, your generous support has enabled us to pay-off all our debts and to carry on our 55+ year legacy of progressive publishing for "People Who Want To Change The World." To this end, our Fall issue is finally at the printer's, while our Winter edition ( on the dangerous rise of white supremacist/anti-immigration movements the world over) is in the works. In the meantime, please DO claim your one year subscription (or gift subscription), all GoFundMe Donors — you, who've contributed $30+ towards our financial appeal efforts over the last 3 months and more! Just send us/me a note:

cygonick@gmail.com | krishna.lalbiharie@gmail.com

In Solidarity!

Cy Gonick
Publisher & Founder
Canadian Dimension Magazine
+ Read More
Update 1
3 months ago
Share
HELP CD MAG CAMPAIGN EXTENSION : NOV.30.2018

Dear Canadian Dimension (CD) Magazine supporters!

THANK YOU, current and future "Help Canadian Dimension Magazine" GoFundMe Donors, for your generous support in continuing Canadian Dimension Magazine's 55-year (+) mission to connect readers with socially and politically progressive movements, which champion human rights, environmental sustainability and peoples' resistance to capitalism and colonialism.

While our GoFundMe campaign has received a great financial response since its launch on September 20, 2018, we haven't yet reached our target of $20,000 (CDN). CD has therefore decided to EXTEND OUR GoFundMe CAMPAIGN UNTIL NOVEMBER 30, 2018.

As of this writing (October 24, 2018), we have raised over $10,000 (CDN) from GoFundMe donors. We have also received separate, generous donations from the Society of Socialist Studies ($2,000) and an additional, massive contribution ($5,000) from CD's founder and publisher, Cy Gonick.

We hope to reach our fundraising goal over the next several weeks through continued social media sharing and with the help of forthcoming video testimonials from distinguished CD-backers like Noam Chomsky, Leo Panitch, Linda McQuaig and Pam Palmater.

Thanks to your generosity, Canadian Dimension will carry-on as the Canadian magazine for "PEOPLE WHO WANT TO CHANGE THE WORLD"!

++++++++++

CD GIFTS TO DONORS:

GoFundMe Donors ($30 - $199):
1-year CD Subscription OR Gift Subscription (to donor's designate)

GoFundMe Donors ($200 +):
1 copy of CD's book, "Canada Since 1960: A People's History" (Lorimer 2016): a 575 page collection of essays edited by CD founder and publisher Cy Gonick, which looks at 50 years of Canadian history and politics through the lenses of Canadian Dimension.

TO RECEIVE YOUR GIFT, PLEASE EMAIL YOUR CONTACT INFO. TO: krishna.lalbiharie@gmail.com
+ Read More
Read a Previous Update