Thomas's I-Will-Beat-Cancer Fund
$8,387
of $10,000 goal
Raised by
44
people in 42 months
My name is Thomas Eversole, I'm 35 years old and married to a wonderful woman named Kaytlyn.  I'd still consider myself a newlywed since we just got married August 2015.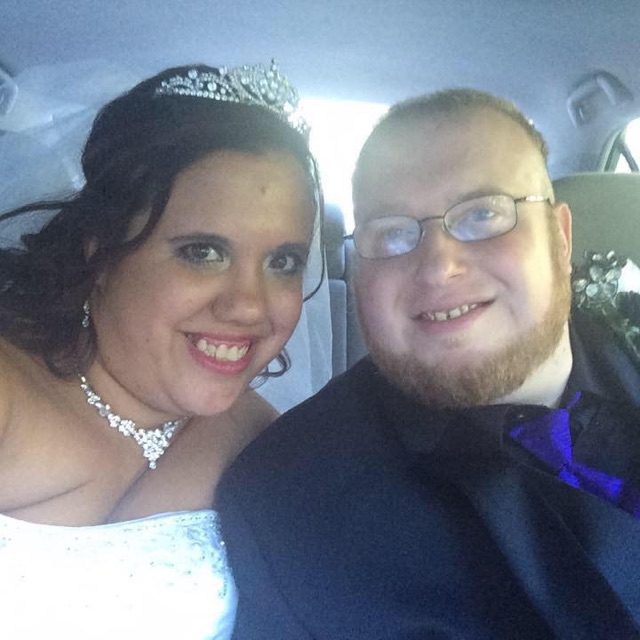 We do not have any children.  (my brother's awesome kids are in the picture above)
I'm active in my family life, my relationship with God and writing music.  I've published quite a few albums and my faith reflects my art.  (My current project
Orationem
might be very heavy musically, but the lyrics to Christ are very bold.)
On December 21st 2015, I had a colonoscopy because of frequent/urgent bathroom trips.  The procedure found a 2.5" mass which was biopsied and shown to be cancerous.  A PET scan further indicated that the cancer is localized to my rectum and intestine walls (Thank God it hasn't spread!) but the doctor stated that I will be fighting this for at least a year.
The current plan is 6 weeks of chemotherapy and radiation (which I'm currently almost halfway through), then a rest period, then surgery to remove the cancer (late march / early april) followed with at least 6 more months of chemotherapy/radiation. 
I've heard stories of people who get a diagnosis and then "give up".  I want to fight, but I need help.  Cancer is expensive - even with good health insurance, especially when it entails at least a year-long medical plan.  I'm so blessed to still be employed, and my employer is working with me regarding my medical needs, but my doctor has recommended that I only work 20-25 hours a week.  With the fatigue and other symptoms that come with treatment, sometimes even working that is overwhelming.
Even if you're reading this and cannot donate, please keep me in your prayers.  Anything given to me, I'll apply to my treatments.  If I'm given more than I need, I'll use it to help someone else with their fight with cancer.
Thank you very much for your thoughts and prayers and any support given.  My long term goal is to beat this, so my wife and I can start a family!
God bless,
+ Read More