67
17
Garden of Hope Classroom
$7,528
of $10,600 goal
Raised by
77
people in 5 months
Created September 4, 2017
ABOUT US
The
Garden of Hope
is a community permaculture garden  in Jocotenango, Guatemala providing children and youth with a space to connect with nature, foster joy, and develop life skills.
Our space and community is growing and developing beautifully. Our space serves more than 300 students and their families monthly.
Our team, along with dedicated and passionate volunteers, has put in an astronomical amount of work. We are inspired and motivated for what the rest of the year has to offer.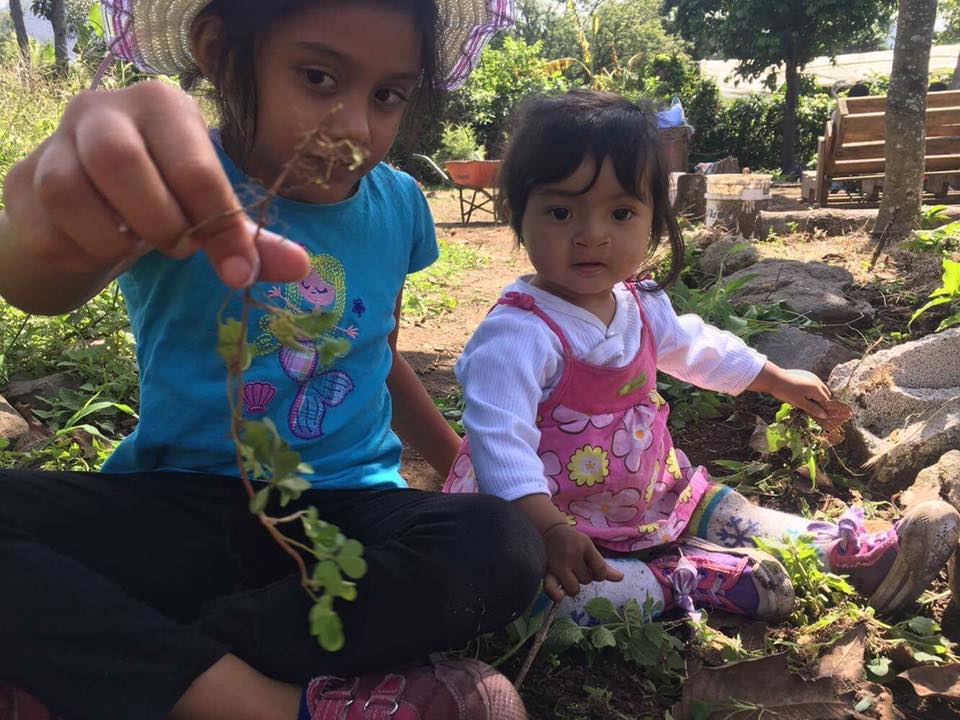 OUR SOLUTION
In June 2017, we were fortunate to host University of Kentucky's College of Design. The group of 8 students and two professors dedicated two months to create future building designs and maps of Garden of Hope. We are currently seeking funds to change these blueprints into usable educational spaces for the Garden of Hope children.
The first priority of building projects will be an outdoor classroom. While the weather here is spectacular MOST most of the time, we often struggle with lack of shade and protection from rain during the rainy season. The
classroom will provide protection from the elements, electricity, and a sink for art projects and washing vegetables. In addition, it will serve as a space we can rent out and host workshops in. This will help us achieve our goal of becoming self sustaining by 2020!
There are so many ways you can support us in achieving our goal of building our classroom by November 5th. Below is an itemized list of our classroom
budget.
If you can't donate right now- that's okay! Help us grow by sharing our
page and events with your community!
Budget breakdown:
1. Leveling & preparation of area 49 m2 $412.00
2. Concrete base, 3.7 m3. $890.00
3. Wood, material 24'x23'6" $3,497.00 + installment $2,057.00 = $5,554
4. Varnish $247.00
5. Screws and slides $137.00 
6. Corrugated metal for roof $590.00
7. Base for main columns $370.00
8. Sink, materials $112.00 + installation $89.00 = $201.00
10. Drainage system, material $55.00 + installment $34.00 = $89.00 
11. Electricity connection, material $39.00 + installment $69.00 =  $108.00
12. Water pipe installation $59.00 + installment $48.00 =  $107.00
13. Water tank 750 liters $107.00 + installment $55.00 = $162.00
14. Contractor fee $1,234.00
Total cost: $10,600.00
*5% added for seasonal change in material cost
** Tax deductible donations are possible! Send us a message and we'll walk you through it :)
The Garden of Hope's goal is to run as a self sustaining social business by the year 2020. We will not only be a safe green space for children and youth of all backgrounds but we'll create jobs and opportunities for graduates from our programs. An outdoor classroom is a pivotal and exciting part of this process of getting us one step closer to our dream. Thank you.
+ Read More