Children's Village Flip-Flop Project
$2,507
of $2,500 goal
Raised by
48
people in 71 months
Hello everyone!
Through my humor blog (
http://www.tellingdad.com
) I've been fortunate enough to be in a position to raise funds for a domestic violence fund that my wife and I started following a heartbreaking family loss. While my readers are both kind and generous, this particular project needs the help of people beyond my reach.
For years, my local Rotary chapter has supported an irrigation and education project in Malawi to help improve the lives of those who live there.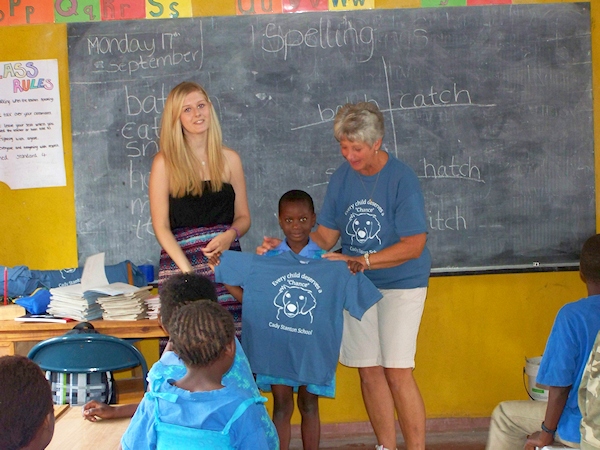 (In the above photo, we had arranged for tee shirts from our son's elementary school to be sent for each child. The smiles were non-stop.)
--------------------
One of the things I noticed when viewing the slides from last year's visit is that none of the children had footwear. Considering how far some of these children have to walk to draw water, get to school, and retrieve food or medical supplies, this leaves them highly vulnerable to disease, insects, sharp objects, and other hazards.
My wife and I decided to try and raise enough funds to purchase sturdy flip-flops for each of the kids in the Children's Village that we support. Through our local chapter alone, we've erected classrooms and playgrounds, we've organized curriculum, we've arranged for teachers, and we've even stocked the classes with supplies, books, and utensils.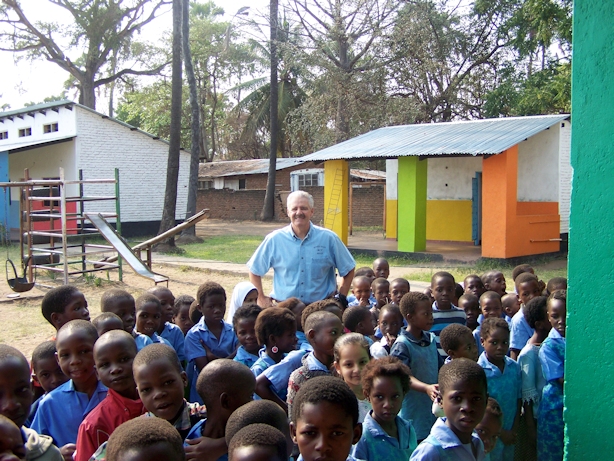 But still, these children have to walk, play, and run in bare feet.
We are seeking the generosity of strangers as we want to provide every single child in the Children's Village with their own pair of sandals. This equates to 154 pairs of shoes ranging in size from toddler to teen. As well, there are several teachers and nurses who are in tattered footwear that we aim to replace.
We asked one of the instructors to measure the feet of each and every child, and we now have the full list needed to make sure no one goes without.
Because these flipflops will be their daily footwear, we realized that we needed something stronger than Dollar Store alternatives or temporary beach-quality foam sandals. Miles upon miles will be traveled in these sandals so we wanted to source flipflops that would last.
Fortunately, Crocs has agreed to help us by providing us with a generous bulk discount on the purchase of their footwear along with providing free shipping to our location here in the United States.
From here, the Crocs will be jammed into luggage and we've already made arrangements with South African Airways to allow us to add these additional suitcases for a nominal charge.
We can acquire each pair of Crocs for an average price of $15.50 a pair, for a total of $2,387. Fortunately, we are able to use our Tax Exempt designation, thereby saving more than $200.
On top of this, we have administrative costs including GoFundMe and $200+ to cover the airline's additional charge. My wife and I are covering any overage.
As such, we are putting out a plea in the hopes of raising $2,500 so that this year's trip to Malawi can include the delivery of brand new footwear to every child in the village.
By contributing, every penny will go towards the smiles on these kids' faces when they lace up and strap up. They'll travel with better safety, they'll be able to run and play with far less worry, and they'll be able to take their daily walks in better comfort.
For anyone who donates $50 or more (which purchases THREE pairs of Crocs), my wife and I will be sending that person a FlipFlop Pendant Necklace as a sign of thanks (your choice of color).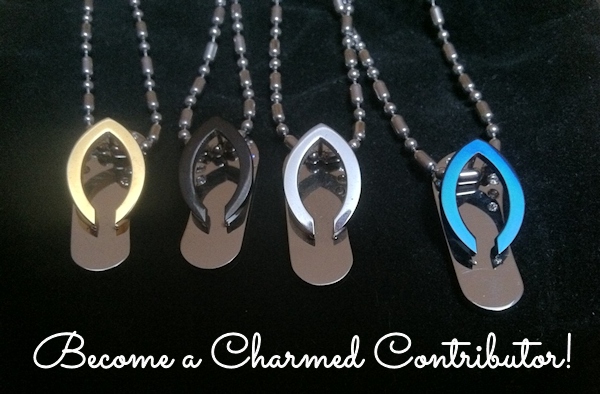 We thank you for even considering this project and we'll be posting updates and photos starting the very day the flipflops arrive...both here for preparation and once they arrive in Malawi in early August.
Anything raised beyond our expenses will be donated to their medical center due to a critically low inventory of supplies. Even simple sutures and bandages are nearly impossible to find without traveling several hours.
We thank you for helping us make this inspiration a reality, and I'm sure you'll feel just as blessed when you see the resulting photos and smiles.
To learn more about me and the Sweet Dreams Fund I organize separately, you can visit my blog at h
ttp://www.tellingdad.com
(see the top navigation bar.)
Thank you again and we can't wait to make this happen with your help!
+ Read More
Be the first to leave a comment on this campaign.