Family Planning turned Cancer Fight
$19,170
of $150,000 goal
Raised by
171
people in 28 months
Life seemed to be going almost perfectly; everything was lining up for us (me: Sarah and my partner Paul). We had just purchased our first home together in The Hague, Netherlands in November of 2016. We were both within biking distance to our jobs, saving a combined 20 hours per week of commuting time.  We both had jobs that we love, we were able to spend more time together, and our relationship was stronger than ever. We were hosting our first Christmas in our new home with friends and family. 
For my friends, family, colleagues, patients, and all those with whom I have crossed paths in the past, or will cross in the future: it is time I share some unfortunate news with you all.
I have been diagnosed with late stage cervical cancer.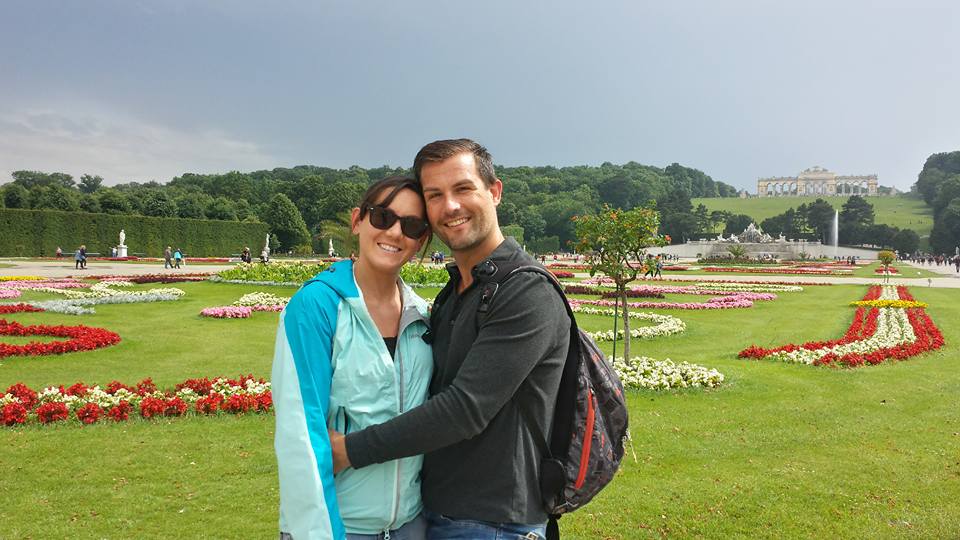 I am a private person, so sharing this is quite difficult but I feel that I must for several reasons, especially with time and distance between us.  Also, more people who know mean more good vibes, thoughts, prayers and positive energy, coming in my way and I could use that right now. And, as you start sharing and reaching out, the right people have a way of coming into your life.
So, thank you for taking the time to read this, because it means you care and for that I am grateful. Here is a bit of my story..
Just before Christmas 2016, the call came in from the gynecologist that I had an abnormal PAP result. I was to come back after the holidays for more procedures. I was told the best-case scenario that the cells would revert to normal on their own, and worse-case would be a hysterectomy. We were devastated as we had a strong wish to have children.  January and February were full with doctor's appointments and scans, including a colposcopy, MRI, examination under anesthesia with biopsy, and PET CT.
With each test, we got worse and worse news. We had a meeting with the surgeon on 14, Febuary 2017. All the results were in, and due to the size of my tumor and its proximity to my bowels, they are not able to operate.  I was referred to an internist oncologist and radiologist for follow-up the new week. The plan was to start with chemotherapy at a VERY high dosage, very closely together, and with multiple chemo agents. After this, to re-scan and see if the tumor had shrank at all.  This was to be followed with the possibility of more chemo, and then radiation combined with hyperthermia for about 2 months. The worst case now was worse than we had ever imagined. The doctors were all shocked that this tumor had grown so quickly, as I had regular PAP smears several times per year. In fact, this team of doctors at one of the largest academic hospital in the Netherlands had only seen 1 case like mine in the last 2 years. 
Something didn't feel right to me to blindly accept these recommendations. I searched the web, I reached out to every alternative and integrative medicine doctor I knew and the advice was the same: order a chemosensitivity test before starting chemotherapy. I found a German MD/ND who ordered these this test for me, the test takes about 3 weeks and results should be in any day now. 
During this waiting period, I have been doing treatment in German 2x per week with local hyperthermia and vitamin infusions of natural anti-cancer substances including Vitamin C, quercetin, and curcuma. I have also been continuing my search far and wide for the next step in treatment if I chose to follow the non-conventional path. 
I have had some great contracts and conversations with German and Mexican cancer facilities whom both recommend doing the chemotherapy, as my tumor is so large it necessitates aggressive action and non-conventional therapies are too slow. They suggest to do insulin potentiated chemotherapy (IPT) which uses a much lower dosage and is more targeted to the cancer cells. IPT will be combined with hyperthermia, hyperbaric oxygen, and most importantly photodynamic and sonodynamic therapies (PDT/SDT) which uses light and sound waves to destroy cancer cells. In my case, as the tumor is deeper the sound waves will be able to penetrate more deeply.
These therapies are supported in the scientific literature. Hyperthermia is done routinely in various countries around the world. IPT has been used for decades safely and effectively. PDT has been around for decades as a treatment to skin cancer, and its cousin SDT is being hailed as a great modality for solid tumors that are deeper within the body. 
I will use this approach to treatment first. If it fails, conventional radiation will be a back-up plan. The only downside to this treatment is that it is not covered by insurance, and is quite costly. I have already spent a good portion of my savings on my treatments and fear I do not have enough to cover the cost all my upcoming medical expenses, travel and "everyday bills" that accumulate over time. I'm currently unable to work and know the upcoming months are going to be the most challenging I'll ever face, so I humbly ask for your financial support to help me in my upcoming journey. 
Thank you for your good vibes, thoughts and prayers. Anything you can financial contributions to my treatments are gratefully appreciated beyond what words could ever say. 
Donations go directly to Sarah and will help cover medical expenses, travel costs, time off work, and recovery expenses associated with her upcoming fight.
Sarah will be sharing information and updating her progress on her website:
www.sponsorsarahbelle.com
Sarah and Paul are asking for guidance, support and courage to follow the path less traveled. 
+ Read More
Be the first to leave a comment on this campaign.