Help the Kodenkan Center Stay in Service
Our Request: Please if you can, donate, and help us to stay open. We have so much to give, and we want to continue our presence of giving back to the community. We are also looking to grow our student population. We are slowly adding students and are looking to get the word about our programs. Here are some recent photos of class.
Our Story
The Kodenkan Center encompasses many unique martial arts programs. We are small diverse groups of martial artists who love to share what we learned on the mat with emphasis on the application of our principles to our personal lives. Our disciplines include Jujitsu, Kokoro Aikido, Judo and Karate to name a few. We share our experiences through teaching youth and adults utilizing our guiding principles. All the instructors are volunteers who work other jobs besides their teaching responsibilities. Our passion, as our groups come together to train every week, is to teach our martial disciplines and traditions and to influence our fellow practitioners positively.
We are dedicated to our students, parents, and friends. We believe that the martial arts have enriched our lives and we want to give back what we learned from our teachers over the years. Our focus is on perfection of character, respect to oneself and others, leading a healthy lifestyle, improve focus and stillness, emphasize self-control and concentration and being kind to others.  
Our dojo is the refuge where we escape from the stress of life. When we enter the dojo, we feel like we are in a sanctuary that helps us focus and revive our strength. At the Dojo we find the stillness that helps us center. We emphasize our health; we focus on developing self-control. We concentrate on citizenship, respect, and kindness. As part of our training we learn that the best fight is no fight. 
The Kodenkan Center closed its doors in early March to help fight the COVID-19 that is afflicting the country. This closure put a tremendous strain in the Dojo's finances. Being small, we do not have reserves to face a financial crisis like this. And there has not been any income for the last 2 months. We have continued to pay our rent and utilities with student donations. As the dojo is closed, we face the distinct possibility that we will end up with obligations we can not meet.  
Our martial arts members are giving to the community and continuing traditions and building character, physical abilities, and improving all who join the efforts to better themselves -- the donations would not just be a benefit for us personally, but for the community. 
We invite any / all to join us upon re-opening.
How you can help us covering rent and utilities? Please, if you can, donate, and help us to stay open.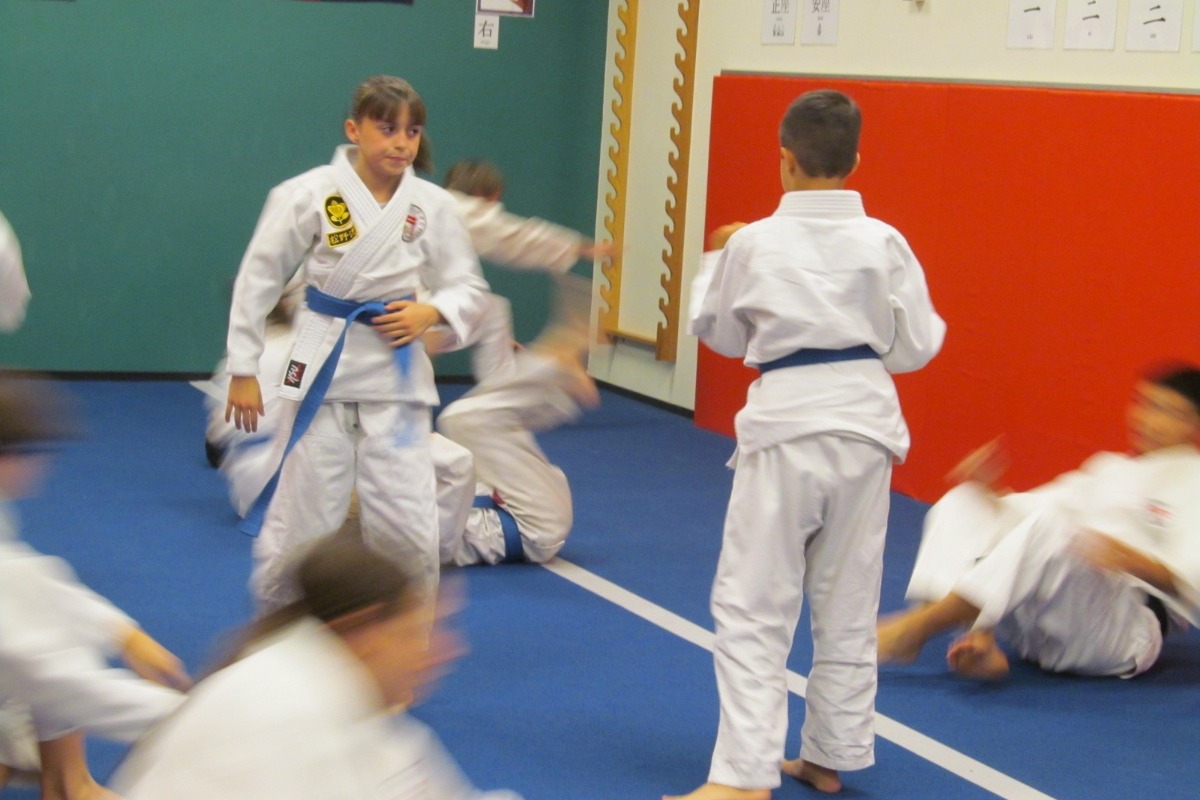 Fundraising team (3)
Bobby Bloom 
Organizer
Raised $650 from 4 donations
Tucson, AZ
David Wallis 
Team member
Raised $320 from 2 donations
Guillermo Uribe 
Team member
Raised $80 from 1 donation