Hello,
My name is Sarah and I have wanted to walk up Ben Nevis for many years now and at last I  am physically strong enough to contemplate this challenge. My family have paid the costs of my trip and will accompany me to the summit. I have planned this climb to mark my birthday and to celebrate returning to excellent health.
Ten years ago I became environmentally sensitive and found it difficult to live in London due to air pollution and electromgnetic radiation.
I became sensitised to household chemicals, low energy lighting, mobile phones, wireless internet connections (WiFi), mobile phone masts, pylons and electrical wiring, smoke, vibrations on trains , tubes and buses; and passive smoking.  I found travel through airport scanners debilitating and driving around the country past phone masts exhausted me for days afterwards.
My symptoms were debilitating and I experienced cardiac arythmia, insomnia, eye sight problems, vertigo and dizziness, a five year long headache, balance disturbances; skin rashes;  hair loss & finger nail loss; continual nausea and sudden weight loss &  food sensitivities; exhaustion, endocrine disruption with thyroid, pituitary and adrenal malfunctioning; mitochondrial malfunction.With two pre-cancerous diagnoses in as many years, I had to find  a better way to live.
I have worked hard on my recovery and now embrace the challenge of walking up the mountain path of Ben Nevis, the highest mountain in GB. 
I have selected ES-UK, registered charity number1103018, as the beneficiary of all funds raised and have set an ambitious target of £3,250.  If you are a regular tax payer, please ask for a Gift Aid form, which will increase your donation by 25%.
Your donation will help us to provide regular telephone help line support, quarterly newsletters and  the costs of maintaining regular contact with our data base of 1,000 people badly affected by electro magnetic radiation.  We regularly hear from people affected in Australia, new Zealand, USA,  Canada and the Republic of Southern Africa, in addition to the UK and Eire.
Take a look at: www.es-uk.info
Please do contribute and any amount will be welcomed and very much appreciated.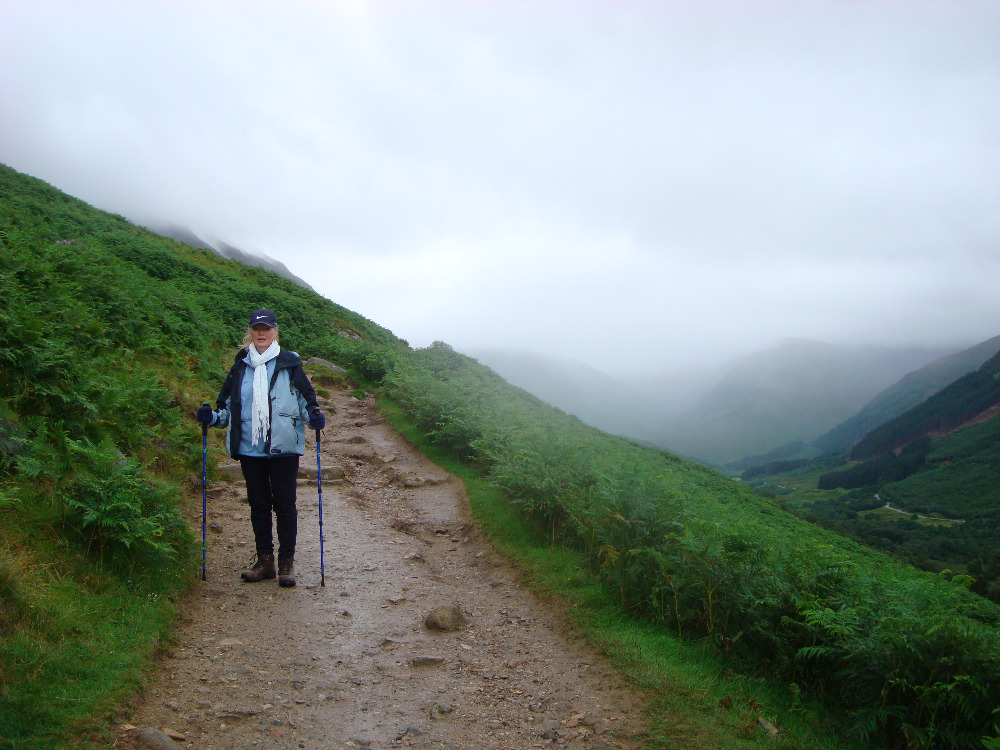 Many thanks for your generous support and very kind comments.