William Blair Jr. Park Bronze "Bust" Sculpture
The Blair Foundation (TBF), has commissioned a bust in the likeness and image of the late Founding Publisher,  Humanitarian and Civic Leader, William Blair Jr. (WBJ).   The bust will stand in the beautiful  City of Dallas park, named in honor and recognition of Mr. Blair and his life's work.  This project consists of a bronze crafted, 20" X 8 X 22" bust and a granite base standing (5ft).  All contributions and donations will be used to erect this monument, in the 983 acre park, established in 1945.  The William Blair Jr. (Park WBJP) is  located at 3000 Rochester in Southern Dallas.  This 76 year old park,  boast 3 piers, softball and soccer fields, basketball court, playground,  nature trails, sculpture areas and a  lake/pond.   WBJP consist of two portions:  the manicured  front portion and the back portion, which is behind the Rochester Levee. The back portion of the park features rolling meadows, stands of trees and natural surface hiking trail areas.    
This work of art will stand in one of the many  communities  that Mr. Blair  so  tirelessly labored, advocated for and cherished. 
Please be a part and partner with us in elevating this landmark to further greatness and allow your contribution to live on with this great legacy.  
This is a call to you and an opportunity be a part of history that will  live on.  All contributions and donations are completely tax deductible and will be managed through TBF, nonprofit organization.
PLACE THE NAME OF YOUR FAMILY OR ORGANIZATION IN HISTORY, DONATIONS OF $600.00 OR MORE WILL ALLOW YOUR NAME TO BE ENGRAVED ON THIS MONUMENT.  ADDITIONAL CHARACTORS ARE $8.00 EACH CHARACTOR.  WITH DONATIONS IN ANY AMOUNT YOUR NAME OR OGANIZATIONS NAME WILL BE DOCUMENTED AND HOUSED.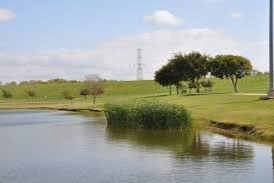 Organizer
Dfw EliteNews
Organizer
Dallas, TX