We send humanitarian aid to Ukraine
"Sunflower Scotland" is a Volunteer Association registered under the rules of The Scottish Council for Voluntary Organisations (SCVO). We send aid directly to Eastern Ukraine, rather than to Poland. We raise money to buy supplies from British producers and cover the lorries' costs (£2,300 per lorry). 
We work directly with volunteers in Eastern Ukraine who distribute the aid to towns that have suffered the most. Our association was started by a group of volunteers who have families in Ukraine. Our lorry drivers are all Ukrainians and are doing their best to bring humanitarian aid to their home country as soon as possible. 
Please follow our page on Facebook for any updates on new lorries or collection points:
https://www.facebook.com/SunflowerScotland
Another way to support us is to buy T-shirts from a small local business Hairy Wee Monkey:
https://www.facebook.com/HairyWeeMonkey/
All net profit from the sale of these T-shirts is going directly to the support fund which has been set up to support Ukraine. They sell T-shirts of all sizes from kids sizes 1-2 to adults xxxl, at the price £15 per T-shirt.
Dunbar-based LoullyMakes have created a small token of solidarity - a meaningful, wearable emblem of support - now available to buy as a means of raising funds to support Sunflower Scotland get vital supplies to the people of Ukraine.
Handmade using Lochcarron of Scotlands newly designed "Hame" tartan, in combination with ribbons of Sky Blue and Grain Yellow, embellished with a golden Sunflower Charm- the colours and national flower of Ukraine. Gold Coloured Brass Kiltpin base.
100% of ALL income generated by the sale of these Flash Pin Brooches will be donated directly to Sunflower Scotland. It is available to buy here:
https://www.loullymakesdesigns.com/listing/1189748618/stand-with-ukraine-fundraising-flash?fbclid=IwAR1pgXH0B5eyzpFW6tgpri1vdP75b1nYy1Rpd1ezu4pCpaFWRLh74lKdp-I
Or from Gordon Nicolson Kiltmakers:
https://nicolsonkiltmakers.com/products/fundraising-flash-brooch?fbclid=IwAR0mFTdXSMhcuQdAn_Uqorz28ubzKzM39PWQftFgQmOPeyZ5Atxm_pyJuMw
If you wish to donate food, medicines, toiletries or other items, then this is important information:
Please do not donate any clothes, shoes or toys!
Ukraine needs:
- baby formula and baby food, including lactose free,
- dry food (pasta, rice, sugar, flour, yeast, dry milk, tea, coffee), including gluten and lactose free,
- pull ring canned food,
- nappies of all sizes for babies and adults,
- painkillers, first aid kits, bandages,
- sterile gloves,
- sterile bandages,
- toiletries, baby toiletries, toilet paper, paper towels,
- antiseptics and disinfectants.
If you have factory packed boxes, they can remain sealed, just need to be labelled. Otherwise, please put the goods in logical groups in separate packages and leave them open. We box the items in categories - medicine, hygiene items, nappies, canned food, dried food, etc. This way, it is easier to get through customs and much easier to distribute the aid when in Ukraine.
Thank you very much for your support, kindness and help!
Donations of food from Scottish businesses on 28/03/22: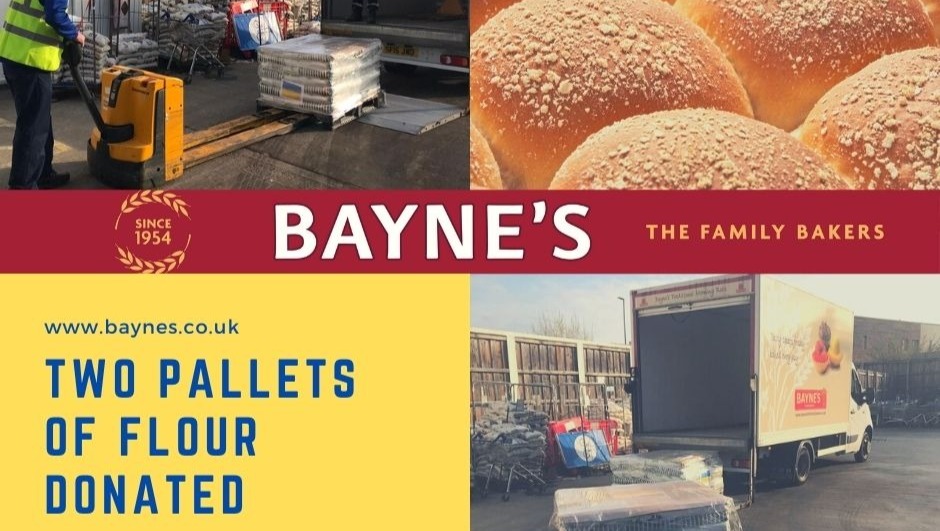 Uploading of Dima's lorry on 1st-3rd March:
Dima's lorry arrived to Lviv on 8th March:
Valeri's lorry arrived to Lviv on 14th March:
Uploading of Eugene's lorry on 12-13th March:
Eugene arrived to Lviv on 19th March:
Sasha 1 and Sasha 2 lorries uploaded on 15th March:
Sasha 3 uploading on 17th March:
Mykola (lorry #9) on 20th March:
Our youngest volunteer Maia was selling Sunflower T-shirts during uploading on 19th-20th March 2022 and raised over £750 during only two days!
Mykola's (lorry #9) offloading in Dnipro on 28/03/2022:
Aid distribution by our partners "Parents for Ukraine" in Dnipro and Kharkiv on 29th March - 8th April:
Uploading Yevhen's lorry for Konotop on 24th March:
Aid distribution in Konotop on w/c 4th April: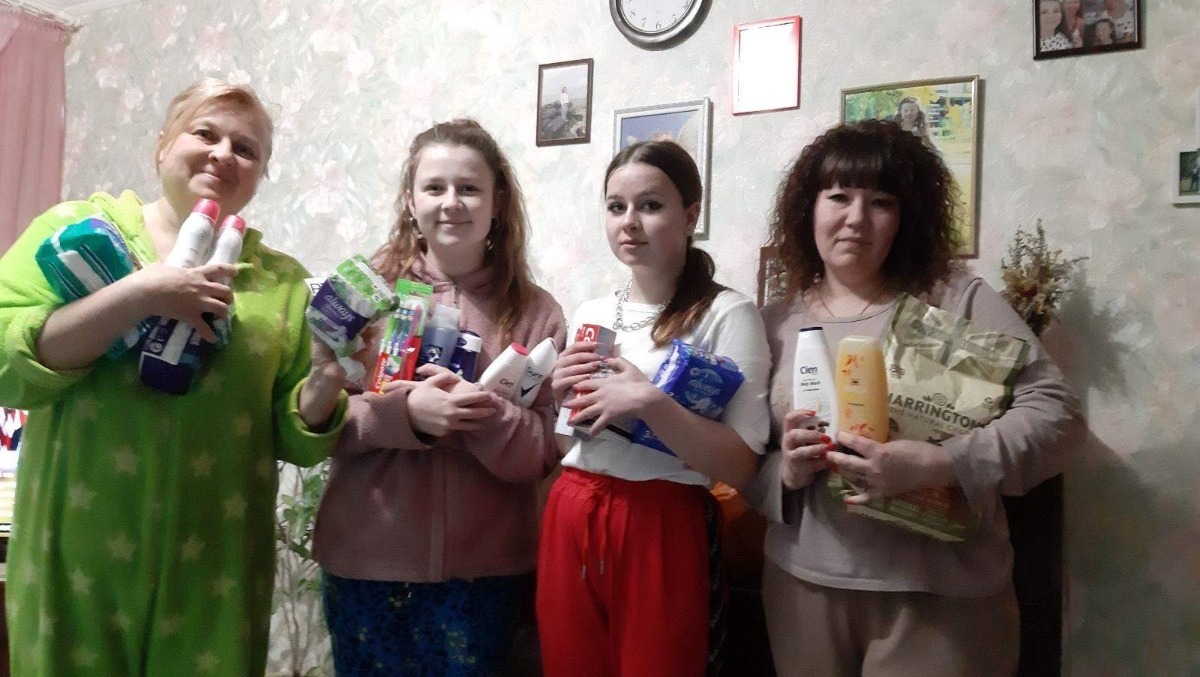 Organizer