CLOSED FUNDRAISER-Armadillos Ni Un Migrante Menos
UPDATE: WE HAVE OPENED A NEW FUNDRAISER! Thank you for helping us reach our goal and supporting this go fund me for two years! NEW GO FUND ME LINK: NEW Armadillos NUMM Go Fund Me 

**Update: we have been able to purchase 4 new backpacks, camping supplies, and a DRONE with your donations. This drone purchase was inspired by a live search last weekend (July 10th) that resulted in the death of our migrant sibling because we simply could not cover ground fast enough. We hope this purchase prevents another fatal ending like that tragic loss of life. Every single dollar is used for the cause**

The Armadillos Search & Rescue is an all volunteer non-governmental organization with members from San Diego, Vista, and Los Angeles CA that primarily functions in the Indigenous Tohono O´ Odham borderland that is the Sonoran Desert.
Dozens of family members of missing migrants contact us a month in hopes that we might be able to locate their loved ones, dead or alive, in order to retrieve some of the dignity that is STOLEN while trying to acquire the so called ¨American Dream¨.
In 2019, more than 500 of our migrant siblings died crossing this racist border. Because of these injustices, we dedicate 1 to 2 weekends a month to searching for our siblings in the Sonoran Desert in Arizona. These trips require careful and lengthy preparation in order to ensure our success, safety and survival. Our next trip is next FRIDAY, August 7th. 
We rely heavily on donations for us to continue our work. Thanks to a recent donation from Border Angels, we were able to buy our own van which has enabled us to go on searches much more often! (We were renting a van every time prior which was draining our donations!) 
These funds we are asking you to contribute will be used for gasoline, tons and tons of water, gatorades, electrolytes, first aid, food, snacks for hiking, replacing damaged equipment (like boots, backpacks, walkie talkies, etc), weather appropriate clothing, vehicle maintenance, and as a binational organization, we will always share these donations with other search and rescue groups in Mexico who are doing this same work and are also much deserving of support.

We cannot express the gratitude we feel when our community stands in solidarity with us and our migrant siblings. Thank you so very much for any amount you can donate, be it $1. This work is done from the heart, but your support fuels us that much more.

Instagram: @armadillos_numm
Venmo: @armadillos-oficial
PayPal: [email redacted]

#NiUnMigranteMenos #SomosArmadillos #HastaLaDignidad

Facebook 


¨Sin Fronteras Nadie Se Muere Cruzándolas¨ 
¨Without Borders Nobody Dies Crossing Them¨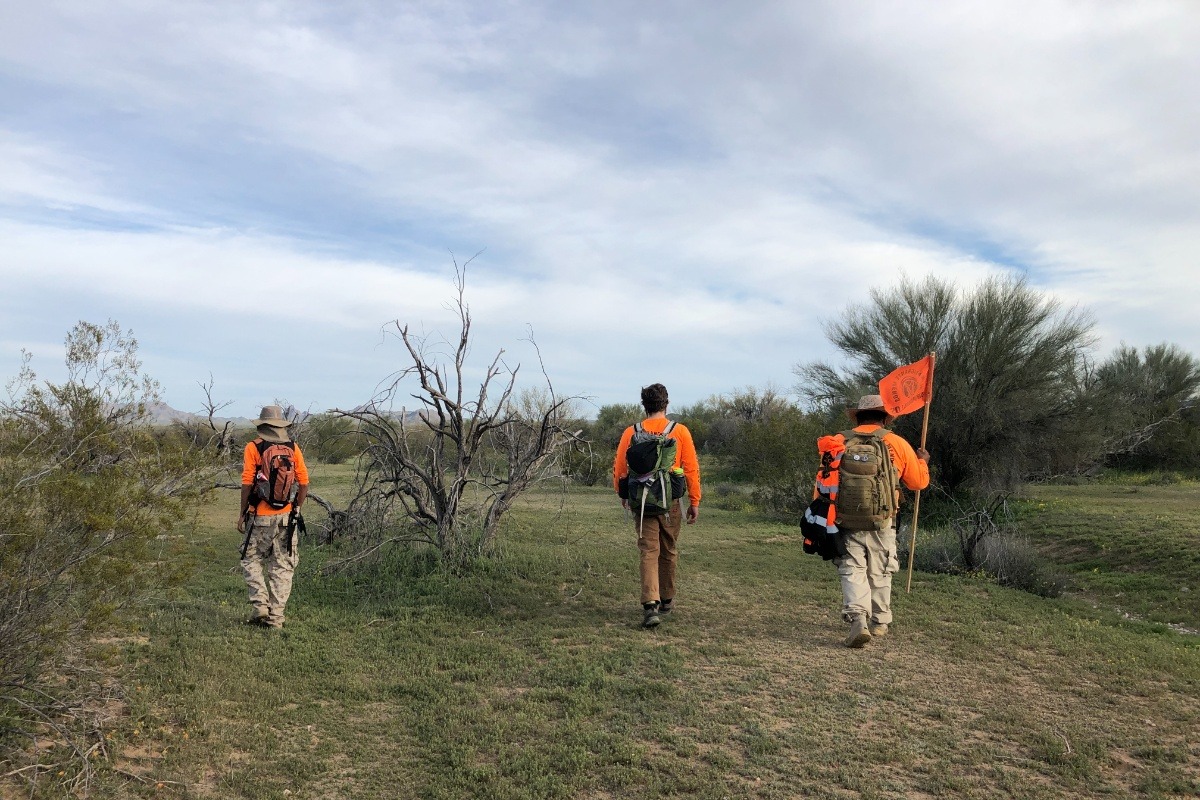 Fundraising team (2)
Armadillos Ni Un Migrante Menos 
Organizer
Raised $2,126 from 26 donations
San Diego, CA
Jenn Moreno 
Team member
Raised $100 from 1 donation