Saving the Titicaca Water Frog
You can help keep the largest fully aquatic frog from disappearing forever!
Found only in the cold waters of this high elevation lake, the Lake Titicaca Water Frog has been identified by the International Union for the Conservation of Nature (IUCN) as Critically Endangered because of four catastrophic problems: an amphibian fungal disease, the introduction of exotic species, overharvesting and pollution. These large frogs can grow up to 145mm long and 380g in weight!
Arturo Munoz (inset above, with a female Water Frog in the Lake) is a Bolivian amphibian biologist, and he and his team are working to save the Titicaca Water Frog. Ultimately this will mean mitigating threats to the species, but in the meantime Arturo has established an assurance population in a secure captive breeding facility at the Museo de Historia Natural Alcide d'Orbigny in Cochabamba, Bolivia, where the water frogs are thriving and reproducing. But now, because of a failing cooling system this population is also at risk.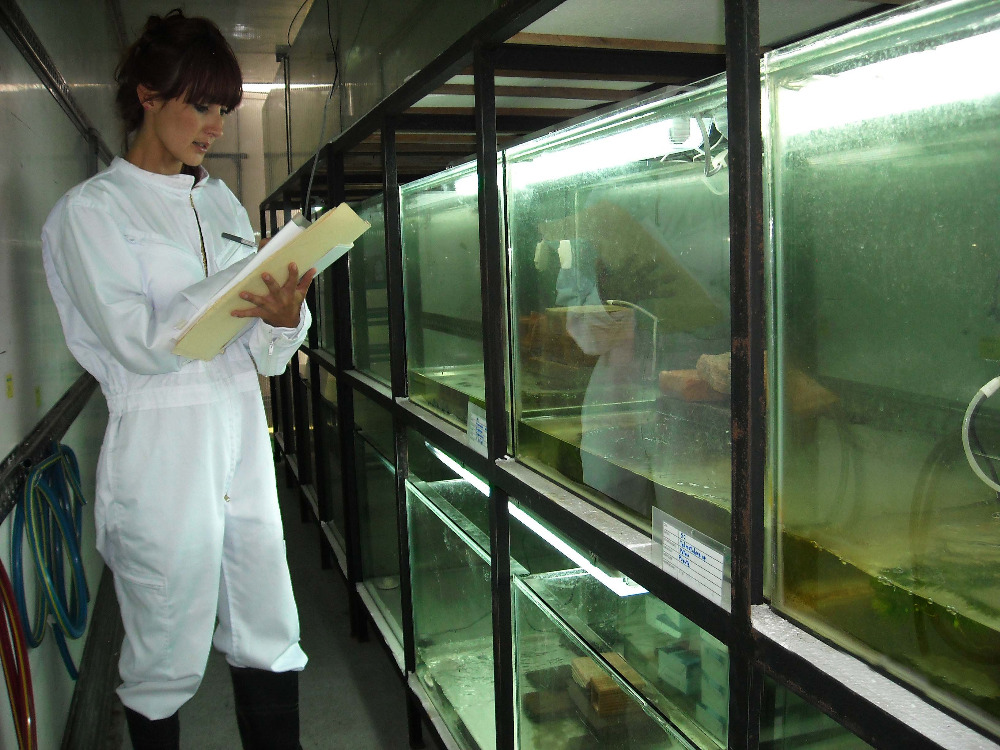 Captive breeding facility for the Titicaca Water Frogs at the museum.
An event in 2015 underscored the critical importance of the captive population. Although an annual pollution spike has caused small die-offs in the past, an unprecedented pollution event at Lago Menor in Lake Titicaca in the spring of 2015 caused massive frog mortality.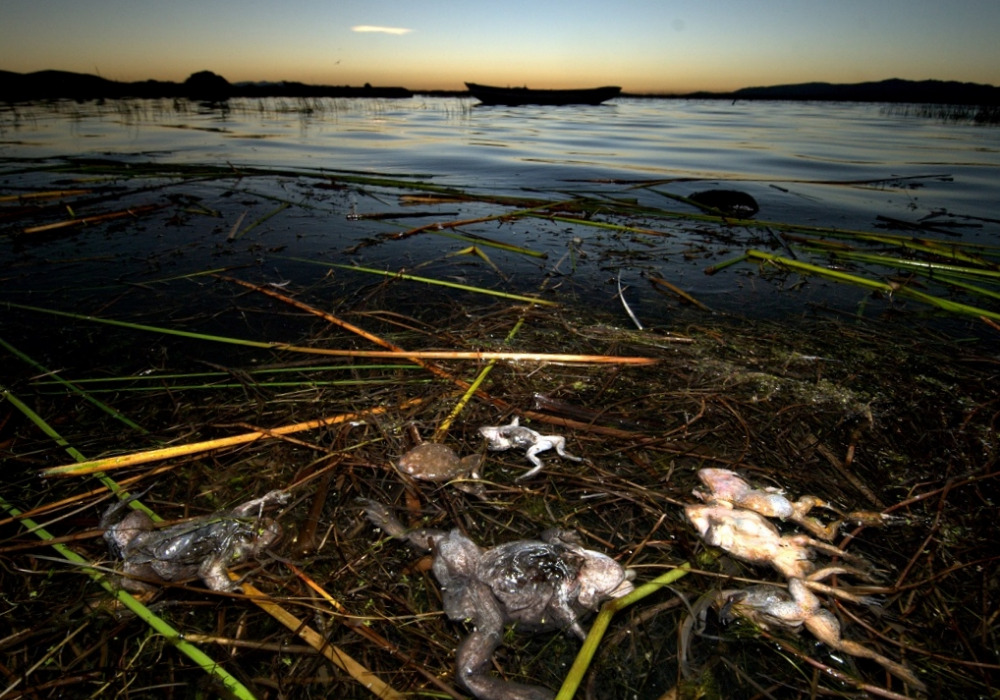 In some areas of the lake, hundreds of dead frogs have been found.
Efforts by scientists and local officials are underway to identify and dramatically reduce the sources of pollution in Lake Titicaca, but these will take time and political will to accomplish. 
In the meantime, the frogs at the Museo de Historia maybe the Lake Titicaca Water Frog's best hope for the future. Because the frogs are completely aquatic, an effective and secure cooling system is critical to their continued existence. A new cooling system with the addition of an ultraviolet unit to insure consistently clean water will cost $6,000.
Please help Arturo and his team save the Lake Titicaca Water Frog.
Your donation today will help ensure a future for the iconic Lake Titicaca Water Frog!
Some of the new founder population which will hopefully breed many more water frogs for release back to the lake.
Organizer and beneficiary