Bathroom Buck$ - Help match $50,000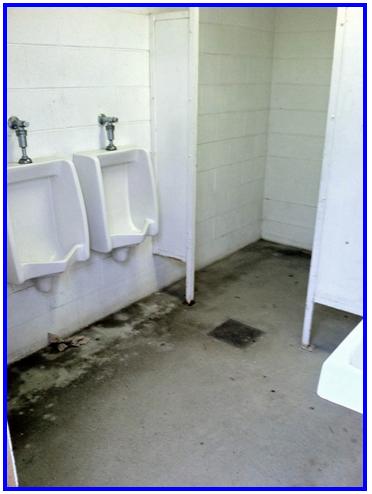 Dear Community, Friends, and Ripon High Alumni,
The Ripon Community Athletic Foundation (RCAF) has been organizing our community for 9 years to raise funds and have installed $1.8 million ($250,000 of which came from the Ripon Unified School District (RUSD)) in improvements in Ripon High Stadium, along with a plethora of other projects. Volunteers and donors have worked long hours and dedicated their lives to provide Ripon's kids with a safe track and field facility for classes, practice, and competition. Today, our cultural hub is finally something we can all be proud of.
Exciting progress was made recently when RUSD set aside money to install new home bleachers! Their plan is to have them installed this year. We are extremely excited to see work started on these very soon!
BUT we still need ADA approved bathrooms at the field and here is where YOU CAN HELP!  
At the April 12th RUSD Board meeting, the district pledged to set aside $50,000 for the community to MATCH!
The Ripon High Booster Club and RCAF are combining efforts to match these funds and raise enough for the whole project through a GOFUNDME account.
This match instantly doubles your donation.
If your child plays or cheers for RHS Football, Ripon Chiefs, plays baseball, softball, soccer, tennis, runs track, or has P.E. at Ripon High, you grasp the need, and we are calling upon you to help us raise the funds needed to get these bathrooms built. Spreading the word is another way you can have a great impact on this campaign.
Donations are accepted throughout the year. However, those who donate by June 15, 2016 will have their donation recognized with their name(s) published in the 2016-17 Ripon Community Coupon book.
Please help us match the funds allocated by RUSD and be a part of an exciting community project that 900 others and virtually every non-profit in town have invested in. All donations will be permanently recognized in the finished stadium relative to its size.
Estimated cost of the newly built bathrooms, which incorporate new ticket booths, is $700,000.  All monies raised will go towards the building of the bathrooms but
only the first $50,000 will be matched.
Thank you for your consideration! The Ripon High Booster Club is a 501(c)3 non-profit organization (Tax ID # 46-2004990).  You may write a check directly to them and mail it to 301 N. Acacia Ave, Ripon CA 95366 or donate on this site.
Thank you for helping us complete this project!
Brent, Brooke, Caleb, Annie & Amie Boersma 
Organizer
Shari Fairbanks-Hernandez