KMAC BONFIRE COVID  APPEAL
We need your help!
We are a not-for-profit community owned rural facility and want to ensure we are here for future generations. Due to COVID 19 we were sadly unable to hold our major fundraiser this year;  Killarney Bonfire Night. 
Channel 7 coverage of previous Bonfire Nights
To help supplement the loss of our fundraiser, we are raising money via Go Fund Me – Bonfire COVID Appeal.
A little about us:
Killarney Memorial Aged Care (KMAC) strives to provide much needed services within our community and surrounding areas.
Our services include Residential Accommodation, Respite, specialised Dementia & Palliative Care. Our services into the community include Home Care, Meals on Wheels,  NDIS support and other community options including lawn mowing etc.  We also provide GP Services and an Allied Health hub at our site.
Thank you in advance for your contribution to this cause, every donation helps!
If we can be of any assistance to you in the future, please do not hesitate in contacting us.
Visit our KMAC Webpage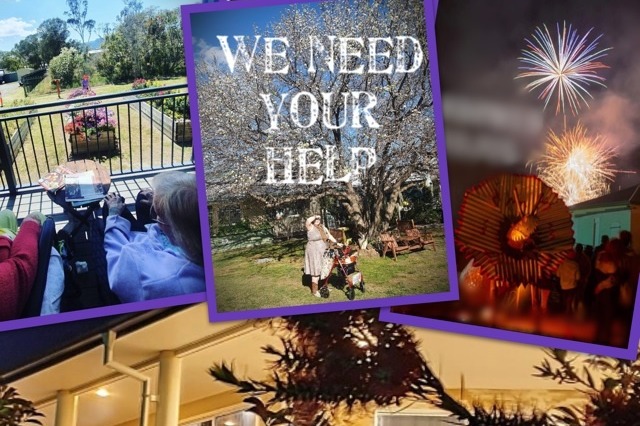 Become the first supporter
Your donation matters
See all
Organizer
KMAC Aged Care
Organizer
The Head QLD
Killarney Memorial Aged Care Ltd
Registered nonprofit
Donations are typically tax deductible in Australia.