The Haven Centre will be a specialist facility for children and young people with severe learning disabilities & complex needs. Based in Inverness, the Haven Centre will open in 2022 and will offer hundreds of young people from across the Highlands & Islands a place where they can meet, play and build a community.

Currently, the existing activities and facilities for learning disabled youngsters in the Highlands are overstretched, with some having waiting lists of several years. Many families tell us that they can't access the overnight respite care they desperately need, and that without a play centre where their child's needs can be accommodated, that their child is bored, inactive and lonely. 
The Haven Centre will have a specialist play centre, 3 respite flats to accommodate overnight care, and a community café. As well as being somewhere for disabled young people to have fun and socialise, the Haven Centre will make it possible for those who care for disabled young people to take much-needed breaks. Haven's café will be a place where the whole community can come together, and in which learning disabled young adults can gain skills through supported training  opportunities.  As a multi-purpose centre combining a play centre, respite flats and a community café, The Haven Centre will be the first of its kind in Scotland.

To date, the Elsie Normington have raised over £2m in grants to build the Haven Centre, including an amazing pledge of £1.1m from the National Lottery Community Fund. We are well over halfway towards our £4m target with a huge amount of momentum behind us; but we need your support in order to get there and start building this fantastic facility for families across the Highlands.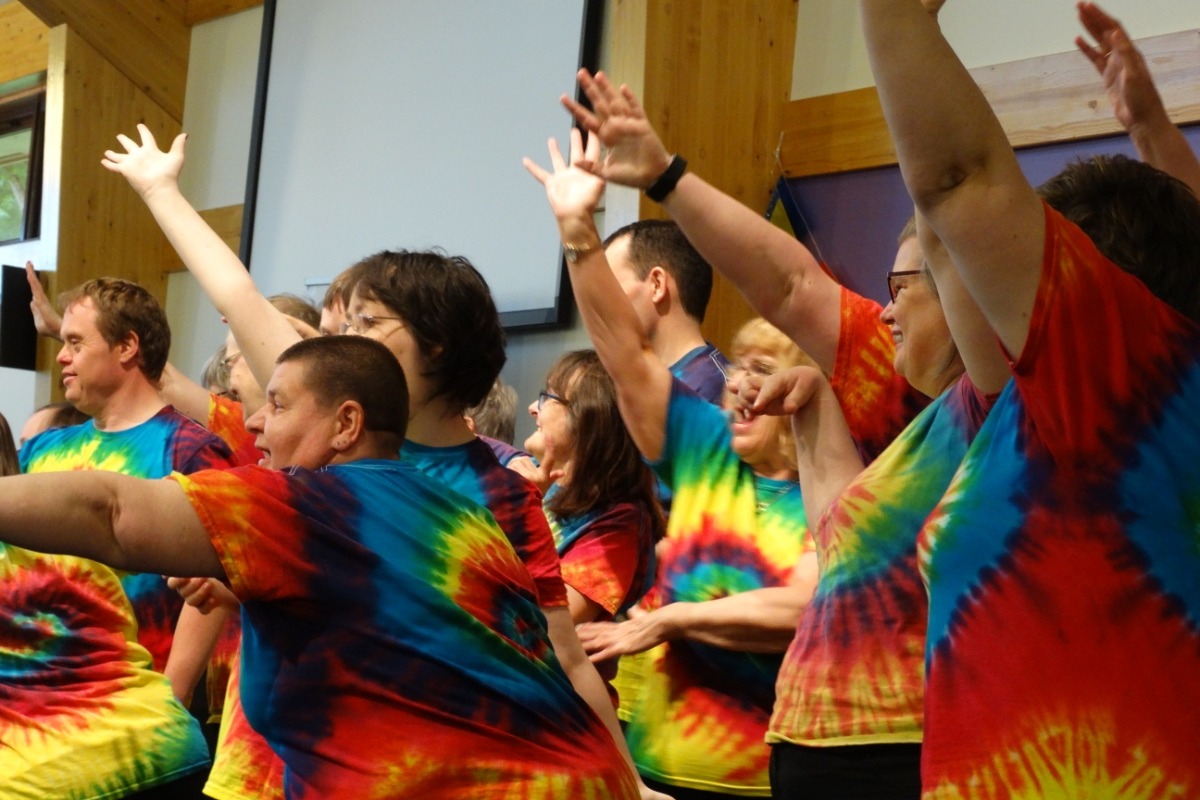 Your donation
Every donation makes a huge difference, and gets us closer to opening the Haven Centre's doors.
- £400 could kit out our first aid room, helping to keep young people safe and well. 
- £5,000 could kit out our arts & crafts room, meaning we can run weekly art-therapy sessions.
- £11,000 could kit out one of our respite flats, which will allow up to 20 young people to have regular overnight stays at the Haven Centre where they are cared for, allowing their family a chance to have a short break and building their resilience so they can keep on caring.

Elsie Normington Foundation
The charity aims to support young people with severe learning disabilities and complex needs and their families by building the Highland's first specialist multi-purpose centre.  The Elsie Normington Foundation was founded in 2013, after Elsie published her book, The Silent Doorbell, about her own experience of raising a son with severe and multiple disabilities. 


[In the image above, Haven's respite flats are in the building on the left, with the play centre & café being in the building on the centre/right.]



Fundraising team (3)
Rona Matheson 
Organizer
Inverness, Scotland, United Kingdom

Elsie Normington Foundation
Registered nonprofit
Donations eligible for Gift Aid.