My Story
A friend asked me what has changed since I was diagnosed with cancer. "Everything!" is what I told her.
I've recently been diagnosed with cancer. Multiple myeloma to be precise. It's a blood cancer that occurs in the plasma cells of the bone marrow. My plasma cells have become malignant and have in turn weakened my bones. I've just finished my first round of chemotherapy and will have to go through chemo for at least another six months. After that I need to undergo an autologous stem cell transplant and then more chemotherapy. The cancer was caught in the middle stages. I'm lucky!
Let me tell you a little about myself and how everything has changed.
I love running. I'm an avid runner and fitness enthusiast. I like sport and am an ardent supporter of the Olympic movement.  I am part of a running club called the Urban Swaras and on any given day, you would find me 'galloping' across parts of Nairobi and its environs.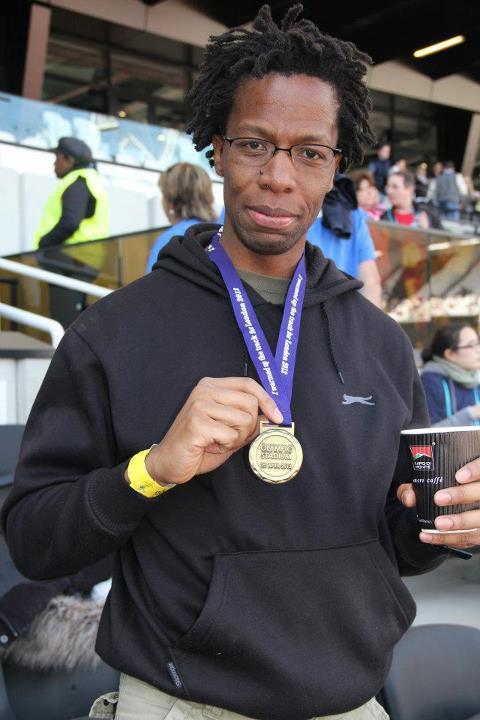 Running was my thing. It gave me the space to escape, think and 'fly'. I'd test myself. I learnt to push myself. I can't run right now because the cancer has compromised my spine and for now I've got to wear a corset to protect it, so I've started walking lots, which I also enjoy.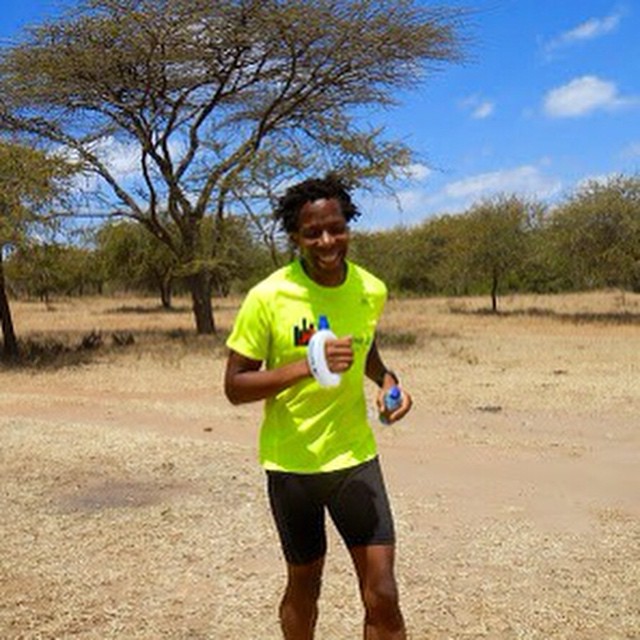 I'm also a lover of the arts and culture and love what is happening in this sector; not just in Nairobi, but across the continent. This is where Africa is really rising!! I love this continent. It confuses, angers and excites me! Mama Africa, does that to you.
I'm a lover of letters! I used to joke that my life was about the three Rs: Running, Reading and wRiting (You see what I did there)!
A couple of years ago, I became a published writer, having edited a book on Kenya's queer community. The publishing of "Invisible" was a pivotal milestone in my journey and the journey of the Kenyan queer narrative. I like to think of myself as a quasi-activist on a number of social issues. 
I like to describe myself as a storyteller. I believe that through my journalistic work, I am a custodian of peoples' stories. I love stories of people. I think they have power. They plant something good within us. Little did I know that I too would one day be the subject of a story. My story.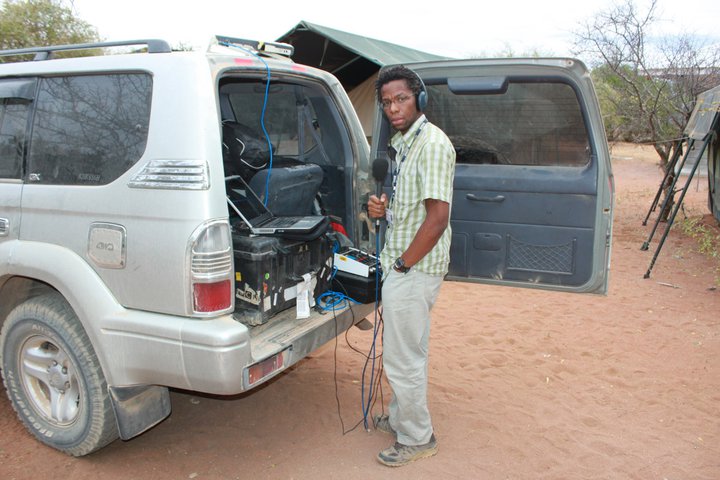 My treatment is going well so far, although it's going to be a long journey to recovery. I am on oral treatment and receive a weekly injection. I've developed a new respect for medicine and my body. The chemo has and will continue to throw surprises at it. My body is dealing with so much right now and I have to spur it on and listen to it more in order to help it fight and recover.  
Looking ahead, the autologous stem cell transplant can only be done outside the country. Unfortunately I have to cover a part of with the high cost of cancer treatment myself. My insurance doesn't cover the full cost of treatment. This is why we are running this campaign to raise money to cover the cost of the medication and surgery.
Since the diagnosis, I've been overwhelmed by the support that I have received from family and friends.  I've had messages of encouragement and prayers from all quarters! These have left me speechless many, many times.
I'm still smiling and learning to tread a journey that requires not only the pace of a runner, but a similar determination. It's a new journey, a new race and a new normal. As part of my new normal, I am requesting your support to help me walk this journey and win this race.
Walk with me.
Kevin
NB:
Many have asked about how to making donations locally. Below are details of the bank account and paybill number. Shukran.
Donations to the fund can be made through:
Account name:Kevin Mwachiro Medical Fund
Bank:Standard Chartered Bank Kenya
Branch: T Mall
Branch Code:08600
Account Number: 0100343383700
Swfit Code: Scblkenxxxx
PAYBILL SAFARICOM: 283607 TEAM KEVIN
For those in the diaspora sending through WAVE the MPESA No. is 0728 613 888