TASNO - Turkish Cultural Garden - Atatürk Statue
Check & Other Donations  addition to GoFundMe
Bendix Commercial Vehicle Systems       $200
Anonymous donation                                         $900
TASNO Billiard Tournament                          $206
Ahmet Demir's friends from Turkey         $250
Meral & Gültekin Özsoyoğlu                      $3000
Anonymous donation                                     $1000
Facebook Campaign                                       $1565 
Batur & Zook Families                                       $1000
Aydin & Jurate Guc                                            $100
Cengiz Ozbek                                                        $100
Anonymous donation               $2000
Basak & Engin Ates                    $2000
Holden Parks Trust.                   $10000
Ibrahim Korgav                            $500
Total $22821
-------------------------------------------------------------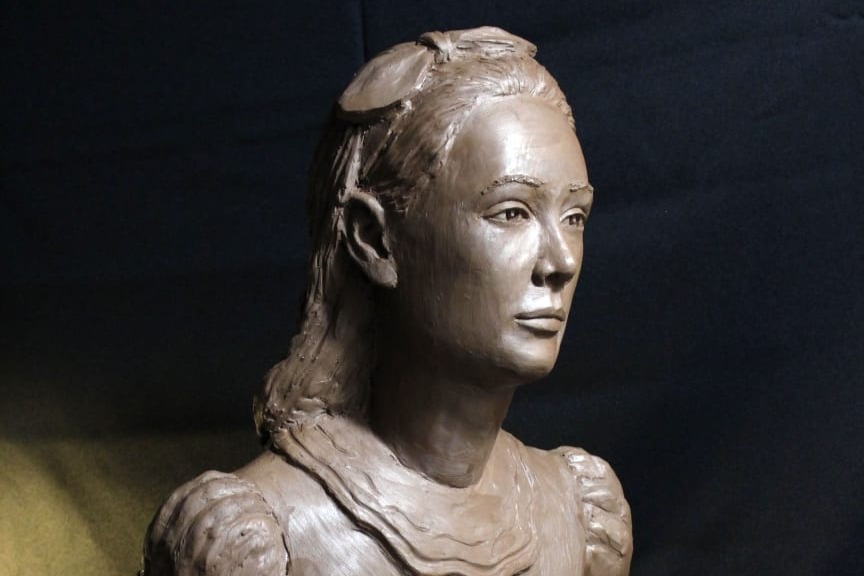 As the Turkish American Society of Northeastern Ohio (TASNO), we seek funding to build an Atatürk statue, the founder of modern Turkey, to be located at the Turkish Garden in Cleveland Cultural Garden area in Cleveland.
https://goo.gl/maps/XsF5DP5uYVb2ZBFc7
TASNO, the sponsor to the Turkish Garden with the support and collaboration from the Cleveland Cultural Garden Federation, is launching a fundraising campaign to finance the design and placement of a memorial statue of the founder of the modern republic of Turkey, Mustafa Kemal Atatürk. Mustafa Kemal Atatürk also is known as "Father of the Turks," was a Turkish field marshal, revolutionary statesman, author, and founder of the modern Republic of Turkey, serving as its first President from 1923 until his death in 1938. We are very excited and ask for your kind participation and contribution to bringing this memorial to life. The memorial statue of Atatürk will also highlight his development and progress in gender equality and women's rights.
Atatürk is commemorated by many memorials in different countries all over the world. UNESCO describes him as a "remarkable promoter of the sense of understanding between peoples and durable peace between the nations of the world and that he worked all his life for the development of harmony and cooperation between peoples without distinction". His name was forwarded for the Nobel Peace Prize in 1934. An effigy of such an influential historic intellectual and a world leader, who promoted culture, art, and peace across the globe will contribute not only to the Turkish-American community of Cleveland but also to the social and cultural fabric of the city. TASNO aims to undertake this action with the help of your donations.
TASNO is a non-profit organization established in 1977 with the purpose of creating a community, promoting the Turkish heritage, culture, and traditions. Following the philosophy of Atatürk, who emphasized the vitality of culture in foundation of the Modern Turkey, it organizes educational, cultural, social, and charitable events and acts as a liaison between the Turkish-American community and other organizations, offices or communities.
TASNO is not affiliated with any business, political, or religious organizations.
TASNO has no relationship or affiliation with TASO (Turkish American Society of Ohio) or any of the schools of The Horizon Science Academy Cleveland.  
The donations will be used to cover the costs of the following:
1.    Land clean up
2.    Ataturk effigy
3.    Flowers to be planted around the effigy 
Names of all donors will be displayed properly. 
Thank you very much for your contributions and support in advance! We look forward to receiving your support.  
******************TÜRKÇE********************
Kuzeydoğu Ohio Türk Amerikan (TASNO) olarak, Cleveland Kültür Bahçeleri bölgesinde bulunan Türk Bahçesi'ne ( 
https://goo.gl/maps/XsF5DP5uYVb2ZBFc7
 ) ÇağdaŞ Türkiye Cumhuriyeti'nin kurucusu ve yüce önderi olan Mustafa Kemal Atatürk'ün kadınların milletvekili seçme ve seçilme haklarının verilmesinin anlatılacağı bir anıt yerleŞtirmek için bağıŞ kampanyası düzenlemekteyiz.
Atatürk, dünya çapında birçok ülkede onuruna inŞa edilmiŞ olan yapı ve eserlerle anılmaktadır. UNESCO tarafından yeryüzündeki halklar arasında hoŞgörü ve bütün dünya milletleri için sürdürülebilir barıŞ ilkelerinin bir temsilcisi olarak kabul edilmiŞ; bütün insanlığın harmoni ve birlik içerisinde kalkınmasına hayatını adamıŞ bir dünya lideri olarak tanımlanmıŞtır. 1934 yılında ise Nobel BarıŞ ödülüne aday gösterilmiŞtir. Atatürk gibi kültür, sanat ve barıŞ ilkeleri dünyada yankı bulmuŞ bir tarihi liderin büstünün bahçemizde olması Cleveland'daki Türk-Amerikan toplumunun yanı sıra, Şehrin kültürel ve sosyal dokusuna eŞsiz bir katkıda bulunacaktır. TASNO olarak bunu gerçekleŞtirmek için bağıŞlarınıza ihtiyacımız var.
TASNO, bölgede yaŞayan Türk-Amerikan toplumunu bir araya getirmek; Türk kültürünü, tarihini tanıtmak ve desteklemek amacıyla 1977 yılında kurulmuŞ, kar gütmeyen bir dernektir. Bu amaçlar doğrultusunda, Atatürk'ün kültür ve sanatı çağdaŞ Türkiye'nin temeli olarak gördüğü ilkeleri benimseyerek, eğitici, kültürel ve sosyal  alanlarda etkinlikler düzenler; Türk-Amerikan toplumu ile diğer organizasyonlar arasında arabulucu görevi üstlenir.  
TASNO' nun hiçbir politik, dini, ekonomik organizasyon ya da yapıyla herhangi bir  ilişkisi yoktur.
TASNO' nun bölgede bulunan ve TASO kısaltmasıyla bilinen Turkish American Society of Ohio ile ya da bu kuruluşa bağlı olan Horizon Academy okulları ile  hiçbir şekilde bağlantısı ya da ilişkisi yoktur. 
Bağışlarınız aşağıda listelenen masrafların karşılanmasında kullanılacaktır: 
1.    Bahçe temizlik
2.    Atatürk büstü
3.    Yeşillendirme ve çiçeklendirme faaliyetleri  
Bağışta bulunanların isimleri uygun şekilde plaketlere konacaktır.
Bağışlarınız için şimdiden teşekkürlerimizi sunarız. Desteklerinizi bekliyoruz.
Fundraising team: TASNO (2)
Engin Ateş
Organizer
Raised $2,550 from 15 donations
Bainbridge, OH

Registered nonprofit
Donations are typically 100% tax deductible in the US.