Tamarindo Lifeguard Program
How to get involved:


1. Join our facebook page - 
https://www.facebook.com/DepartamentoGVT?ref=hl
2. Make a donation on this website
3. Email us and get involved
[email redacted]
Tamarindo's lifeguards receive
NO MONEY FROM THE GOVERNMENT.


The Tamarindo Lifeguard Program has 2 certified lifeguards that work 365 days/year from 9am-6pm.  
Our Tamarindo lifeguards:
- perform aquatic rescues for swimmers in need on a regular basis
- perform first aid and attend to other injuries and beach emergencies
- advise the public about any dangerous rips or other ocean conditions
- work with the local police to help keep our beach safe from petty theft and other disorder
Help support the Tamarindo Lifeguard Program.
Our goal is to receive $3,500/month to cover the ongoing operating expenses of the Tamarindo Lifeguard program.  You can help.  Even if its only a few bucks!
The Tamarindo Lifeguard program was created to support Playa Tamarindo and create a safer beach environment for everyone to enjoy. Our team of lifeguards are trained in water rescues, spinal injuries, CPR and first aid. We monitor ocean conditions and help keep people safe from rip currents and dangerous tidal flows. We work in close liaison with the local police force to help provide a stronger sense of security on the beach. Our aim is to strengthen our community through vigilance, lifeguard programs and special events that positively affect everyone.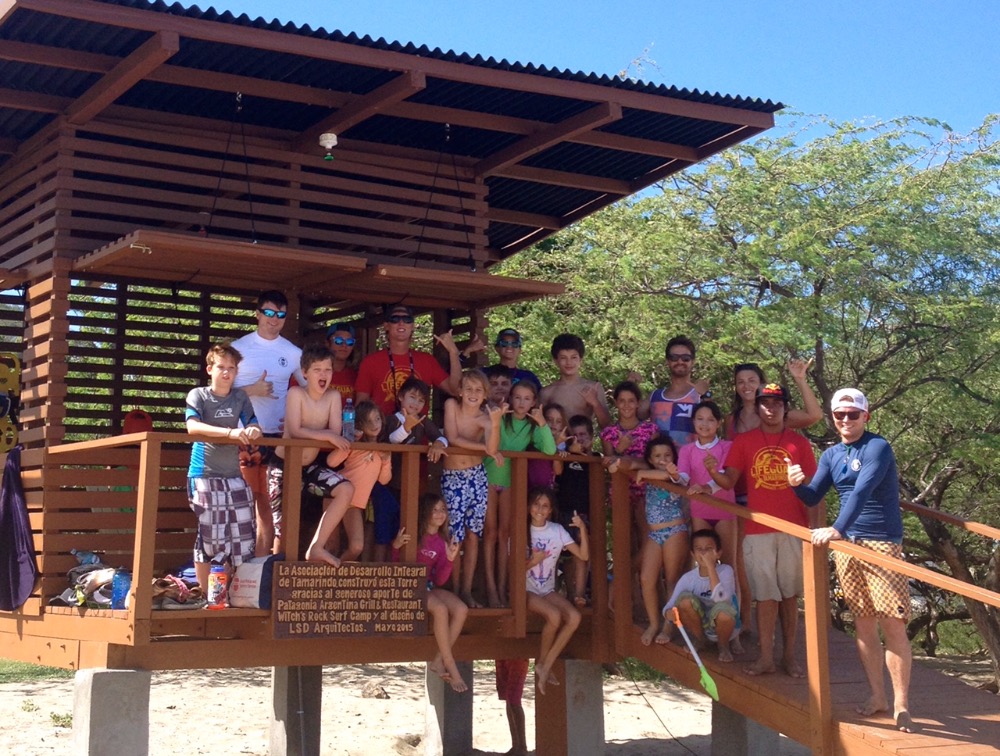 The Tamarindo Lifeguards provide:
1.  A safe swimming and beach area every day 9AM-6PM
2.  Ongoing lifeguard training courses for local surf instructors, watermen, and volunteers
3.  A Junior Lifeguard program for the community's youth
4.  CPR and First Aid courses for the entire community
Tamarindo has over one mile of beach, various rock outcroppings, dangerous rips and tidal flows (especially near the estuary), howling offshore winds, and at times quite sizable surf conditions. Our beach receives thousands of tourists every month of the year, many of which have little or no swimming experience. Since Tamarindo receives no government funding for our lifeguard program, we must rely on the community and tourists to support this ongoing program.
How to get involved:
1. Join our facebook page -
https://www.facebook.com/DepartamentoGVT?ref=hl
2. Make a donation on this website
2. Email us and volunteer your time [email redacted]
The Tamarindo Lifeguards help to provide a strong sense of responsibility and strengthen the Tamarindo community for both locals and tourists. 
We need YOUR help to continue this program indefinitely.

www.TamarindoLifeguards.com

**Read about the Tamarindo Lifeguard Program in the news**
Tico Times article June 12, 2015
http://www.ticotimes.net/2015/06/12/drownings-costa-rica-spur-experts-call-lifeguards
La Prensa Libre article May 21, 2015
http://www.prensalibre.cr/Noticias/detalle/25470/270/torre-de-salvavidas-aportara-mayor-seguridad-a-playa-tamarindo-
El Mundo article May 20, 2015
http://www.elmundo.cr/costarica/tamarindo-inaugura-torre-salvavidas/
Tamarindo News article May 14, 2015
http://tamarindonews.com/community/tamarindo-will-count-on-modern-tower-for-coast-guards.html
Organizer