Support the LGBT+ group inside the Migrant Caravan
An LGBT+ group has formed as part of the new Migrant Caravan that left Honduras two weeks ago, and they need your help.
Coming from Honduras, El Salvador, Guatemala, and Nicaragua, the LGBT+ group and the rest of the caravan have been stucked in the city of Tecun Uman in Guatemala waiting for their legal papers to cross Mexico on their way to the United States.
The LGBT+ group has formed to protect and support each other on this dangerous journey where they are more vulnerable and at risks if left on their own. Each individual with their own stories, they are fleeing crimes, poverty, and violent discrimination. They also took under their wings some families and some underage kids that were traveling alone. They need your help.
None of them were planning to be stuck in Guatemala for a week (the time it takes for their legal papers for Mexico to be processed - through a new Mexican law that passed 2 weeks ago-) and their resources are running very low.
On top of that, no organization has yet properly stepped in to offer food to the people waiting in Tecun Uman for a week already.
Two days ago, the LGBT+ group stepped in and create their own portable kitchen, giving themselves for mission to try to serve as many rations of food as possible for the rest of the caravan.
The funds received here will help the LBGT+ community to buy food and essential needs for the group along their journey to the United States, but ALSO to allow them to buy enough food to cook for as many more people as humanly possible (yesterday they cooked over 1000 meals) until an organization hopefully steps in. 
Any donations are gladly appreciated. Thank you.
(All the funds will be directly transferred to one of the LGBT+ group leaders who are in charge of buying food and essential needs for the community and others)
Here are some photos showing the evolutions of their portable kitchen: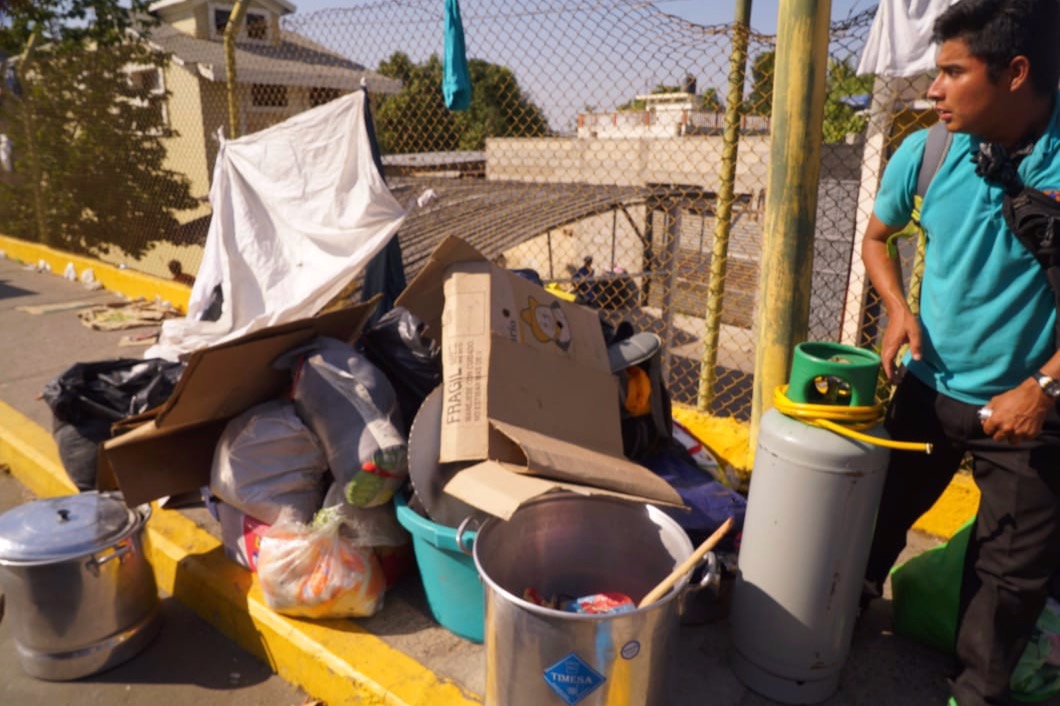 Organizer
Raphaël Chatelain
Organizer
Los Angeles, CA