Support people hurt by war conflict in Ukraine
What is really happening in Ukraine?  
The situation is tragically getting worse each and every day, in cities like Cherson, Sumy, Mykolajiv, Charkov, Kyjev and others are hospitals, shelters and in some places the whole cities left with no electricity at all – more than 650 000 people are left with no light. They have no way to light up the rooms and there is more and more people dying because of it. Ukrainian men went to war and the mothers are left with their children on the demolished streets, with nowhere to go, what to eat --> how to survive. 
Since the conflict started many fundraisers and charities were started and you have very likely donated to some. Do you however think that you helped Ukraine this way? How are the poeple from these organisations, that don't have direct connection, family or other close contacts in Ukraine, supposed to provide efficient help, if they can't even transport themselves to places, where it's most needed? 
Because the situation is getting worse day by day, we need your help more than ever. It is necessary to start fixing this today and the only efficient way of helping is to directly enter the chaos. 
Women, whose hearts are beating for their homeland have been driving to Ukraine in vans since the whole tragedy started, getting to places of conflict and using their own resources to help the people. In Prague, more than 400 women joined the Association of women for helping victims of war and they already managed to give tens of thousands of bandages and other medicaments, 30 generators for lighting up the critical places, food, and have been providing care to the victims, ensuring safety and a place to stay in the neighboring countries and transporting them there on the way back. This whole process is being documented on the internet.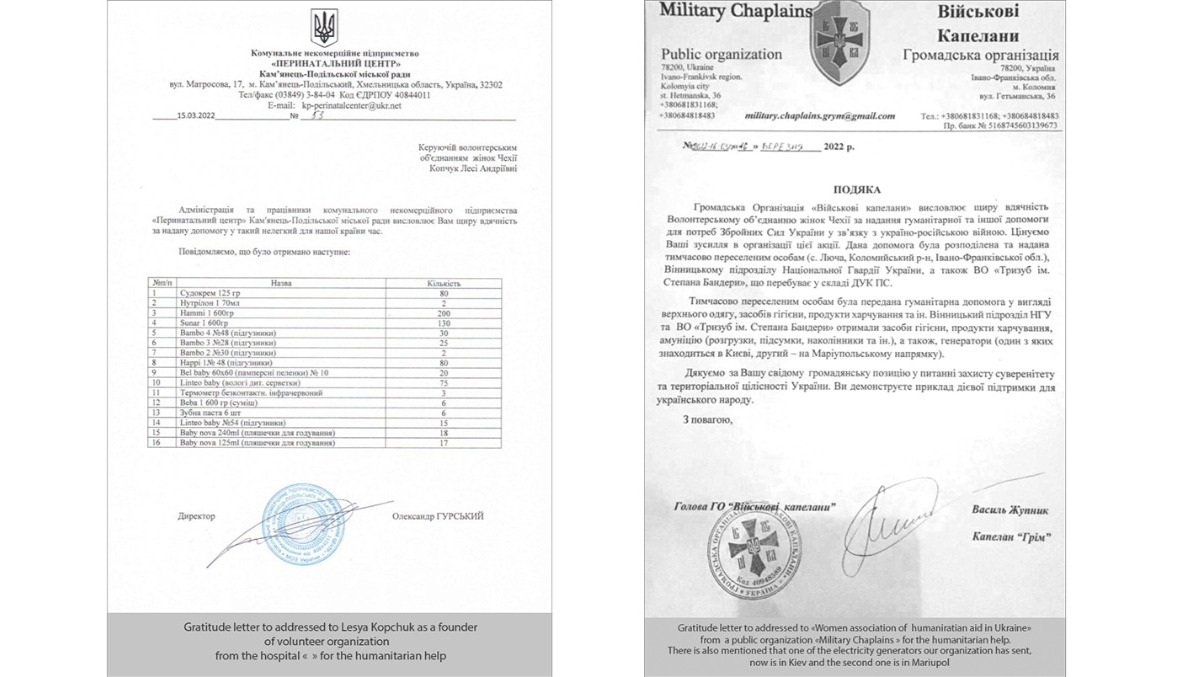 Our finances are limited and the situation is getting worse. You can help by donating to our Go Fund Me and we will use the money to buy generators for lighting up places destroyed by the war. Every penny counts and it will help save lives.