Nederlandse vertaling hier . Voor donaties via overschrijving, klink hier . 
      For donations via bank transfer, click here . 


Dear backers

Thank you for supporting Talbot House. This campaign was set up to support Talbot House during the pandemic and will run until normal tourism can resume and the House is self supportive again.  Check out our facebook and youtube channel to see how we keep the House virtually open.  By donating, you become a Talbotousian Member  and are invited to join us at the House and online for weekly updates, webinars, events, etc.  This campaign includes the efforts of 99 year old Leading Aircraftman George Sutherland who did a charity walk for Talbot House.


In short...
Welcome to Talbot House  in Flanders Fields, Belgium.  This Every Man's Club was home from home for half a million soldiers during the Great War.The club offered a respite from the trench horrors. Here soldiers could relax in a comfortable chair, borrow a book from the library, catch up with a friend, come into the garden and forget about the war. Under the guidance of Rev. Tubby Clayton, the House opened its doors in 1915 and except for the WW2 interruption, has been open continuously. The club relied heavily on scroungers at the time and was always run on a Robin Hood principle, contribute a skill or give what money you can. 

The House is both a living museum and a guesthouse but also very much a home from home for thousands of pilgrims who visit the area today. Today, as real as then, the place offers a welcoming and friendly stop in Flanders fields and stands as a testimony to those brave men who came before us.




The Old House in danger

All of these tales of Talbot House are told in an impressive new exhibition, originally set to open its doors to the public in April. Sadly, due to the coronavirus, Talbot House also has had to close its doors. The opening of the new permanent exhibition has hence been postponed. This closure is the first one since our liberation in 1944 and comes as a big blow. 

As a private museum, run by a non profit charity, we are not eligible for most government subsidies. The same was sadly true for the government's covid culture support. Due to the lack of normal income through visitors and residents, we now have to scrape the barrel. The House is ron on a skeleton crew, many of them volunteers. Even though many costs were cut and staff let go, the Old House needs almost continuously renovating and maintenance. Thanks to our initial crowdfund, we were able to save the House from closing down in 2020. But in 2021, the crisis continues to hit us hard as we are now facing our third lockdown. We have little choice but to keep crowdfunding until normal income through visitors and residents returns, hopefully by late 2021. This year, lots of renovation works must be carried out.  They include replacing three windows in the chapel, rebuilding part of the garden wall and two chimneys, lots of woodwork needs a lick of paint and we have a moisture problem in the House which should be dealt with. We can not keep pushing these back. 



#StandwithTalbotHouse

Talbot House still serves a purpose today. It's of incredible educational value for visiting schools. It is a listed House with incredible stories of those soldiers who founded the House. Today, as real as then, the place offers a welcoming and friendly home from home in Flanders fields. We just can't give in now. Our home has survived two World Wars and surely most overcome this. 

Please #StandwithTalbotHouse and save the club. The funds we raise should allow us to keep the club afloat and in good shape until we can be self-supportive again after the pandemic. Talbot House is a healthy organisation but it does depend heavily on income from visitors and residents.  Internally, another huge cost saving exercise is being done as well. This has sadly led to redundancies.  The figure of 250000 EUR is taking into account an emergency budget of 125 K for 2020 & again for 2021. This includes energy bills, renovations, maintenance, etc.  so we can keep the House afloat until normaily prevails. Give what you can in the true spirit of Tubby and his Talbotousians. 

Follow our campaign to keep the House open virtually on Facebook . For donations with Gift Aid, please see bank details .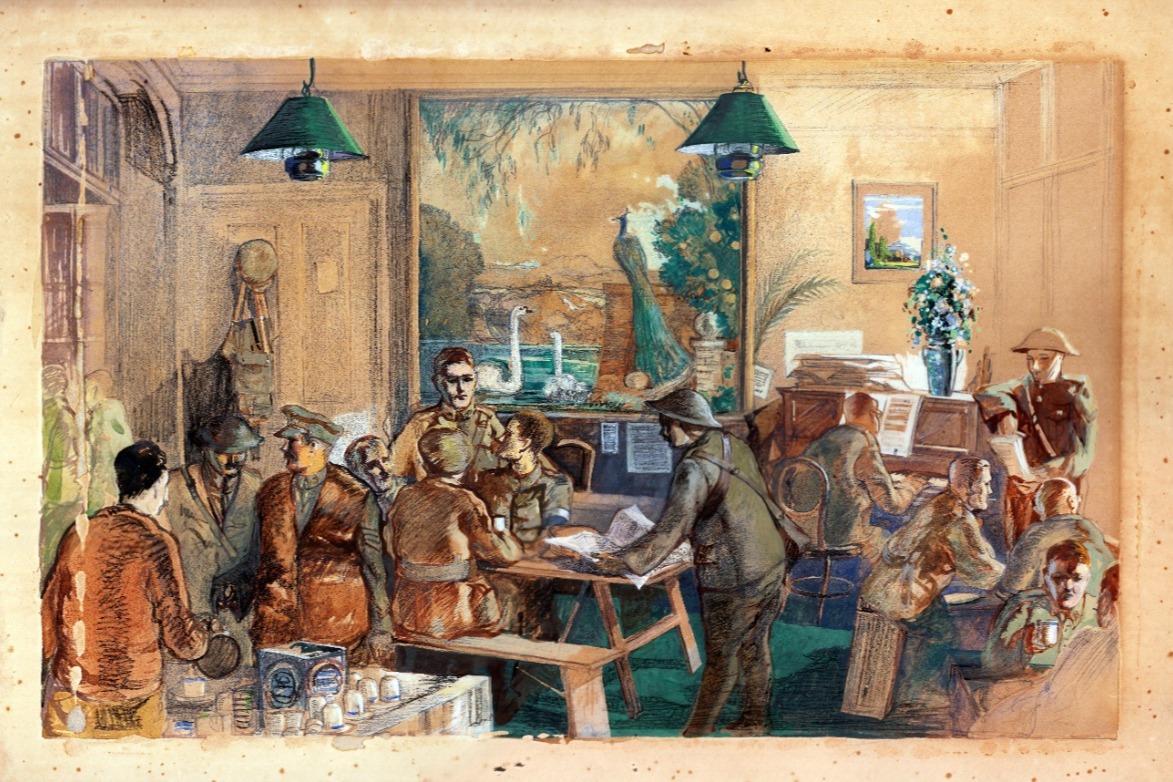 REWARDS

In return for your support we offer all sorts of rewards which you can find below. We plan to keep the club open virtually during this crisis with regular stories and reports on social media. Please #StandwithTalbotHouse and pledge what you can.

All backers are welcomed as Talbotousians. Your Talbot House family is keen to welcome you to your home from home.


Other donations, on top of your membership, include: 
 
 -          40 EUR         A Talbot House Rose, a beautiful pink flower named after the club to mark its centenary. To be picked up at the House.
                                       OR
                                       Receive a 10 Tales of Talbot House, our guidebook with ten great stories on the history of the club, incl. postage EU/UK.
 
 -          80 EUR         The Upper Room – A collector's publication  on the chapel of Talbot House with some amazing stories and offering an overview of the artefacts and their history, incl. free posting in EU & UK.
 
 -          130 EUR       Gold Talbotousian Membership for 2 person with a voucher for an overnight stay in the guesthouse incl. breakfast, free entrance to the House & exhibitions all year round and regular updates.

 -          160 EUR      Story Tour with friends. Discover Talbot House with one of our story tellers. Find out some hidden gems and forgotten stories. Bring ten friends to enjoy a cup of tea in the green garden.
 
-          250 EUR       Talbot House Pilgrimage. Join Talbot House Manager Simon Louagie on a pilgrimage on the battlefields as we visit the final resting places of many Talbotousians. Together, we explore the many sites Tubby frequented and find out how Talbot House became the custodians of the Pool of Peace crater. Lots of rare photos and unpublished anecdotes await you. Includes a battlefield tour of four hours for 20 people, please provide your own transport. 
 -          600 EUR       Experience Talbot House overnight. Spend a fun and relaxing evening at Talbot House and stay the night in the authentic guesthouse with 10 friends. Join one of our story tellers on a discovery tour of the House. Next morning, enjoy a cooked breakfast before discovering the exhibitions and exploring the garden.

 -          1000 EUR     Lifetime Talbotousian Membership with free entrance to the House & its exhibitions . Get regular updates and 10% reduction in the shop and guesthouse.

 -          1300 EUR     Joint Lifetime Talbotousian Membership for two people with and lifetime free entrance to the House & its exhibitions. Get regular updates and 10% reduction in the shop and guesthouse.

-           2000 EUR    Sponsorship deal for Businesses. Get your logo on our board at the entrance of Talbot House. For more details, please contact us. 
Organizer
Simon Louagie
Organizer
Poperinge