This is a special appeal on behalf of Rathcoffey GAA and Clane GAA clubs in Co Kildare, and Ballycastle GAA in Co Mayo, for financial support for the McDonnell Family. Their son Ruairi has a terminal illness and the aim of this appeal is to raise funds to help the McDonnell family make the necessary renovations to their home and to help with the ongoing homecare costs for Ruairi. The McDonnell Family are from Clane. Ruairi is a wonderful, caring and fun 6 year old boy. His parents are Martin and Ruth McDonnell. Martin who is originally from Ballycastle, Co. Mayo is a valued member of Rathcoffey GAA and both he and Ruth have many friends and family living in the Rathcoffey/Clane area.
On the 31st October 2019 Ruth & Martin received the devastating news that their beautiful son had been diagnosed with a very rare degenerative and life-limiting neurological condition. This very rare and fatal condition affects 1:20,000 people globally and the disease has been rapid and relentless in its progress over the past 3-4 months. It has already robbed Ruairi of his sight, his ability to speak and much of his cognitive ability. Medical experts in Ireland and abroad have been consulted but sadly there is no medical treatment for this terrible disease. Unfortunately for Ruairi and the McDonnell family, this downward spiral will eventually lead to hearing loss, seizures and loss of muscle control over the next few years.
Prior to his diagnosis Ruairi had been attending school in Clane and was enjoying all the same activities like other boys his age. He loved GAA, especially hurling, riding his bike and playing with his two brothers and many friends. He also loved being outside in the garden, climbing trees and searching for creepy crawlies.
Ruairi can no longer enjoy these activities in the same way he used to, however he remains a very loving and gentle child with a huge zest for life and sense of adventure. However, he now requires 24-hour personal care which is provided by his parents who at the same time are trying to maintain a normal happy home for Ruairi and his brothers. As the disease progresses Ruairi will require full time home nursing and the family home requires significant adaptations to meet his care needs. The care supports provided by the state in this situation are extremely limited.   
According to Ruth "Ruairi loved all his superheroes but his absolute favourite is The Hulk" and for this reason we are naming our fundraising appeal, "Roar for Ruairi". This appeal is to give financial assistance to Martin and Ruth with the ongoing home care costs for Ruairi now and into the future. We are greatly appreciative of all donations received.  
Rathcoffey and Clane GAA have worked hard to plan and organise absolutely fantastic events to support Ruairi. Further information will be posted here about these events very soon.
The community of Ballycastle, Co Mayo will also be organising fundraising activities in the coming weeks.
Further details about these events will be posted to our Facebook page:
https://www.facebook.com/roarforruairi/
Our target is to raise €150,000. Funds raised in excess of the costs of providing for Ruairi shall be donated to charities caring for children.
Thank you.
Facebook:               facebook.com/roarforruairi
 Twitter:                   @roar_for_ruairi
 Instagram:              @roarfor_ruairi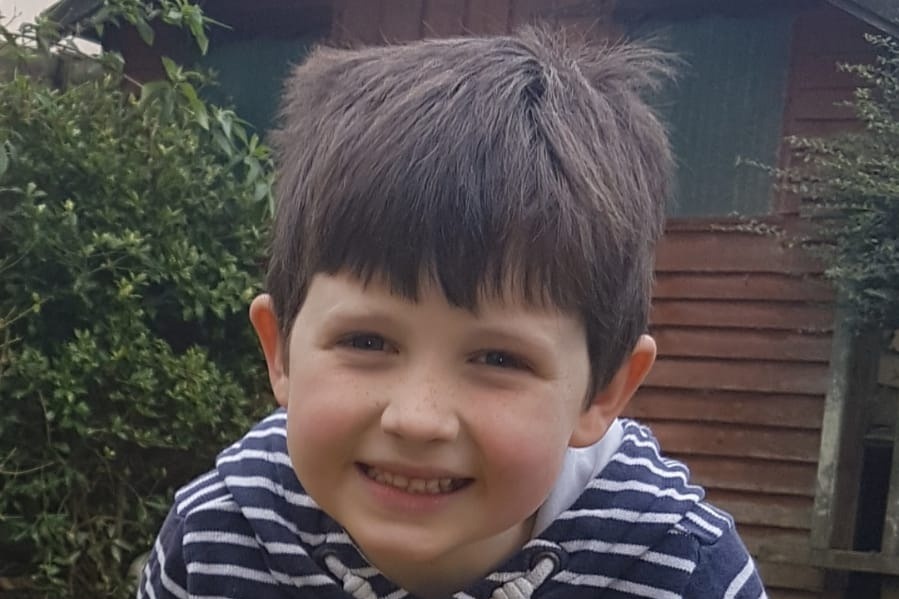 I wish to explain the banking arrangements for "Roar for Ruairi" as follows. A bank account titled "Roar for Ruairi"  has been set up to hold all monies raised by this appeal. All monies in this account are held for the benefit of the McDonnell family. The account administrators are both Ruth McDonnell (nee O'Reilly) and Eugene O'Reilly. Ruth is Ruairi's mother and Eugene is Ruairi's grandad. The funds are being held in a manner to add a level of transparency to the appeal. I (Eadaoin O'Grady) am Ruth's first cousin and I (along with 3 GAA clubs) are fundraising for Ruth and Martin's little boy, Ruairi.