My name is Felipe Coronel. You guys know me as Immortal Technique. For the past two months, I've been conducting food runs to the elderly, the immunocompromised, the disabled, and the mothers with small children across many communities in the Bronx, Brooklyn, Manhattan, and other New York City areas. The stimulus check is gone. Social security doesn't always cover the expenses many elders have. New York City runs on tourism, and no one is coming here now. With jobs scarce, a police force in disarray, an ongoing pandemic, mass shortages more commonplace and uncertainty among our people, now is a time more critical than ever to show our love and support to the community.




We forget how many elders in our community are unable to stand on three-hour long lines outside of pharmacies and grocery stores, who are taking care of our grandchildren, and who have taken care of us in our times of need. Imagine that you're not a young person brimming with confidence and you're an 80 year old person who grew up with 12 channels on TV. Now every channel tells you something different, some say the virus is a hoax (they then since corrected themselves) or they fear monger without solutions. Many elders are confused and don't know what to believe from who. 

Voting 25 times every century doesn't create a democracy. It is the institutions that protect the civil liberties of the people that when chipped away at crumble the structure. The elders in our community are the bedrock upon which all of our lives are built on, now more than ever we want to support them. Over the past 8 weeks I have invested almost $10,000 of my own money into the program. All the people who help out are volunteers and 100% of the funds raised will go to food and medical supplies that we deliver to affected communities. As with the Haiti and Afghanistan trips, we will publish all the money spent and received and be transparent with everyone who donated.

The Rebel Army Runs aims to raise roughly $30,000 for a summer long program (or longer if we exceed our goal) where we deliver a weeks worth of food, canned goods, feminine products, diapers, supplies and basic children's medicine to a suffering community every week in NYC and LA. I have done this in others countries, and all it took was a few people working and a lot of voices spreading the word. If you can donate a few dollars, it's very much apprciated, but if layoffs, COVID and/or closed business have put you in a bad place, you can help by sharing this link so others can pitch in and help out.




I really appreciate the love and support over the years for all the Rebel Army missions. We hit Houston during the floods, we left water for kids crossing the desert in Arizona, we stood with water protectors at Standing Rock, and now we will be servicing the elderly, the mothers, the disabled and the immunocompromised of our communities to make sure they have enough to hold them down during this mitigated catastrophe. Peace.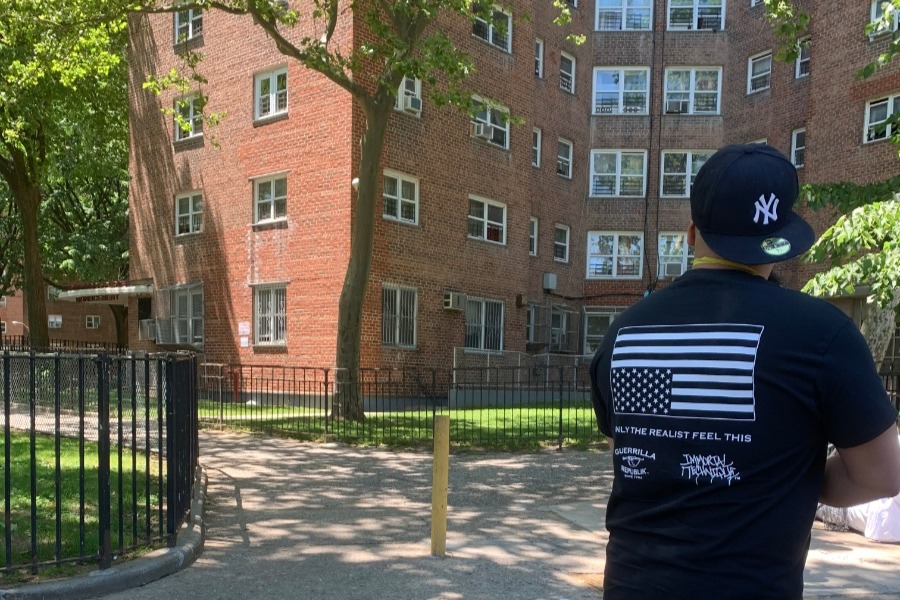 Become the first supporter
Your donation matters
Organizer
Immortal Technique
Organizer
New York, NY