Final Rest Expenses for Kevin Beck
Kevin suffered a heart attack on March 29th, 2016. Kevin is diabetic and has no health insurance. This is only a guesstimate of how much his hospital expenses will be in ICU.
Kevin is a loving father of two wonderful children, Kalie, 15, and Hunter 9. I do not have to tell anyone what a wonderful and caring father Kevin has always been. He is the Dad all kids dream of having. Kevin has always been the life of the party, and loves to have a great time. Kevin has never known a stranger, and is always someone you can call when you need help. Loving son, he loves both of his parents and is never afraid to show it. Brother, always willing to do anything for either of his brothers as well as sister in laws. The favorite uncle, a jokester, loved dearly by all his nieces and nephews, " He is the fun one."
Our family is asking for help with his medical expenses, we know he would do the same for any of his family or great abundance of friends. Please donate anything you can and share this so it reaches everyone who has been blessed with having Kevin in their life.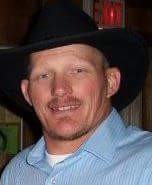 Anita / Ginnie and Larral Mayo / Dunn
Organizer
Michelle Avis Beck
Organizer
Evansville, IN