Nia Lee Ankner's Burial Expenses
The latest:
(9/17) We've discussed what we know, and the evidence we and Palm Beach Police have, with several criminal investigation professionals and lower ranking Palm Beach County Sheriff Deputies/Officers.
These very seasoned and some sworn Officers have each in summary replied, "Oh yes, there is something (foul-play) there." Beyond the actions and inactions of the only material repeat felon witness; it is probable that Nia was indeed targeted and murdered - to hide insurance fraud and other probable yet unknown malfeasance of a party currently embroiled in multi-million dollar bankruptcy and real estate litigation. We will with God's enablement - get to the truth of Nia's homicide. The evidence of such is prima facie; and quickly accumulating. 
~Charles
Nia rests next to her long missed yet very Present paternal Grandmother, Mary Jane Ankner; at Dorsay-E. Earl Smith Memory Gardens, Funeral Home and Cemetery located at 3041 Kirk Rd., Lake Worth FL 33461.
My dear and deeply loved niece Nia Lee slipped into a coma on Saturday August 5th, 2017. She was driving and became incoherent; but was able to get her car off the road just before she became unconscious.
EMS was called by a passenger in her car
after 20 minutes
and Nia was taken to JFK Hospital; but, was already in a deep coma, followed by severe seizures and decerebrate posturing. Her respiratory drive was very low and she remained on a ventilator for nine days.
Eighty percent of her brain was severely damaged which was wholly inconsistent with life.
Nia Lee Ankner reposed at 4:00AM on August 15th, 2017.
As you may imagine, we her surviving family all are devastated. Her father (my brother George) is walking a very dark road with the loss of his only child. The vision of grandchildren playing in the back yard – is gone.
Stephanie (Nia's mother) is of course also suffering deeply, as are Nia's brother, and other family and friends in West Virginia.
Nia Lee was a beautiful, vibrant, intelligent, and compassionate soul. Always thinking of others, sacrificing herself for the good. Her faith and love for God was and is immense. Nia was only 31 years old.
Any help you can provide, even a small amount, will be greatly appreciated and not soon forgotten.
We are also seeking JUSTICE FOR NIA LEE ANKNER! (tm), and will keep folks posted.
Thank you, ~Charles Ankner
The Surety of the Resurrection
"Then, behold, the veil of the temple was torn in two from top to bottom; and the earth quaked, and the rocks were split, and the graves were opened; and many bodies of the saints who had fallen asleep were raised; and coming out of the graves after His resurrection, they went into the holy city and appeared to many. So when the centurion and those with him, who were guarding Jesus, saw the earthquake and the things that had happened, they feared greatly, saying, "Truly this was the Son of God!"" Matt 27:51-54
Let us pray to the Lord. Lord have mercy.
O God of spirits and of all flesh, Who hast trampled down death and overthrown the devil, and given life to Thy world, do Thou, the same Lord, give rest to the soul of Thy departed servant Nia Lee in a place of brightness, a place of refreshment, a place of repose, where all sickness, sighing, and sorrow have fled away.
Pardon every transgression which she has committed, whether by word or deed or thought. For Thou art a good God and lovest mankind; because there is no man who lives yet does not sin, for Thou only art without sin, Thy righteousness is to all eternity, and Thy word is truth.
For Thou are the Resurrection, the Life, and the Repose of Thy servants who have fallen asleep, O Christ our God, and unto Thee we ascribe glory, together with Thy Father, who is from everlasting, and Thine all-holy, good, and life-creating Spirit, now and ever unto ages of ages.
Amen, amen, amen.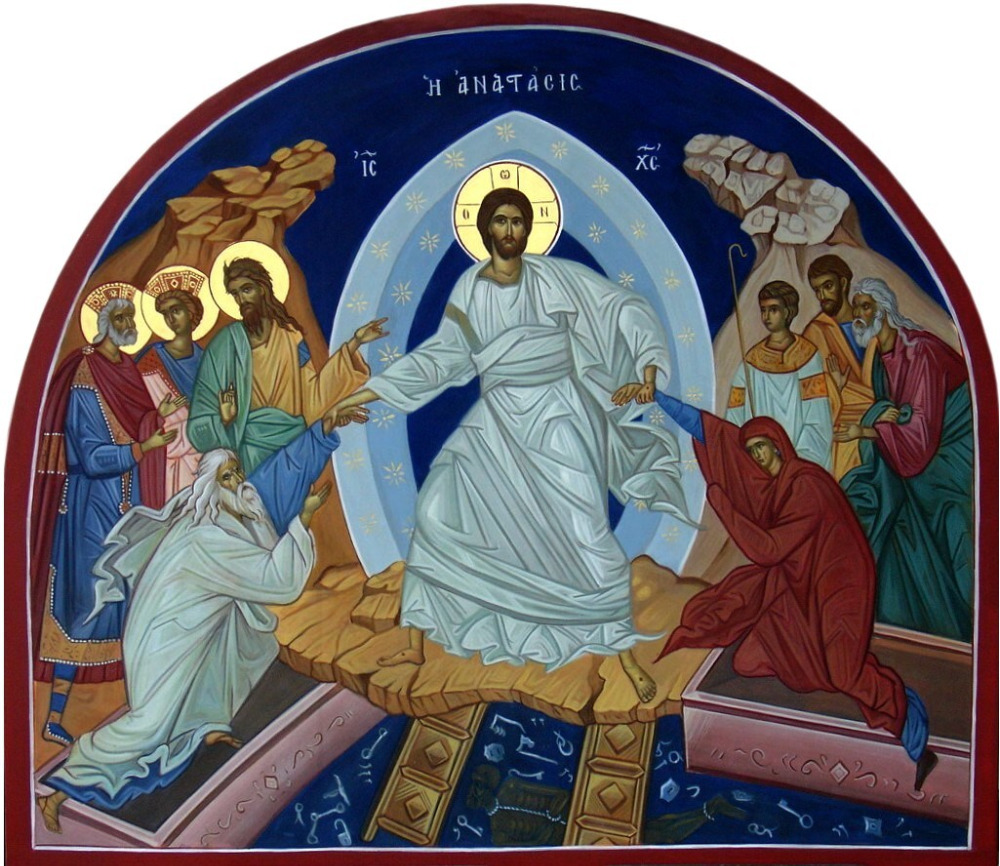 Organizer
Charles Ankner 
Organizer
West Palm Beach, FL