2014 National History Day!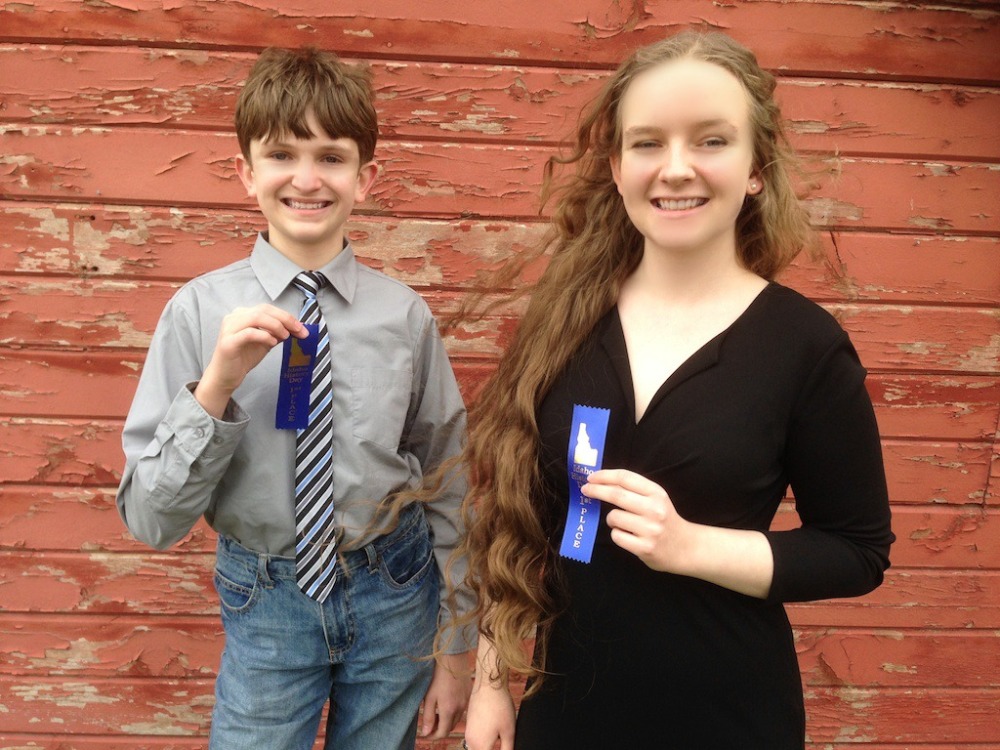 Please help us compete at nationals. 
A message from Virginia:
The
National History Day
 state competition
for Idaho
 was held on The College of Idaho campus on April 12, 2014. My brother,
Paul Harness, placed first
in the junior division for his documentary, "Elmer Cook and the Preservation of Hagerman Fossil Beds."
I placed first
in the senior division for my paper, "Amy Trice and The Kootenai War of 1974."
This is my brother's first year to be eligible for the national competition. He's focused on going to nationals since last October, when he started working on his documentary. This year he picked a difficult topic to research, but that never stopped him. He's been highly dedicated, constantly working in archives and interviewing people while also keeping up with school activities, sports, volunteer work, and 4-H projects.
For me,
National History Day provides a platform to draw attention to historical events impacting The American West.
I started doing History Day projects in 5th grade, when I prepared an exhibit board on Idaho writer Grace Jordan. In the junior division, I received The Charles Redd Center award for my paper on Idahoans' efforts to restore the Peregrine Falcon, after the species was devastated by DDT. Another year I explored the Idaho writer May Arkwright Hutton's influence on Western suffrage and miner's rights, placing ninth in the nation. In addition to my interest in history, I volunteer with Caldwell Public Library and am a leader in 4-H. After high school graduation, I plan to major in history and go on to graduate school for a Library Science degree. Ultimately, I hope to work in archives or museums. Competing at National History Day will help me to reach these goals.
The Idaho Historical Society sponsors the National History Day competition in Idaho, but does not have funding available to help students get to the national competition on The University of Maryland campus.
In order to compete at this level, we must rely upon the support and generosity of our community.
The National History Day contest is held June 15-19, 2014 in College Park, Mayland. All contest costs must be paid no later than May 20, 2014. My brother, our teacher-chaperone, and I must each pay contest housing ($546) and airfare ($606). Student registration fees are $105 each and the teacher registration fee is $40. The total cost of our trip without any extras will be $3606. Through our parents, school, and summer earnings, we have raised $1606.
Our participation in this contest is dependent on raising an additional $2000 in sponsorships and donations.
In addition to this online fundraiser, we are appealing to local service organizations, pulling together donations for a fundraiser in our community, and hosting brief activities like cake/coffee walks.  
Any assistance you are able to provide is greatly appreciated.
Thank you!
Organizer
Johanna Harness
Organizer
Nampa, ID