Menjivar Santos Family Fund
On Saturday, August 18th, 2018, William E. Menjivar and his delivery partner were done from work, heading to his job warehouse from Herndon, VA, when approximately around 3:30pm-4:00pm on route 277, Dulles Toll Road by Exit 10, the unexpected occurred when their delivery box truck curved to the side, hitting the metal railing and throwing them into a ditch. It is unknown the root cause of the accident.   The driver survived with minor injuries, but William, who was the passenger, received life-threatening head injuries as a result from being thrown out of the truck. 
They were both rushed and taken to the nearest hospital.  The driver was able to leave the hospital the same day with minor scrapes and bruises. William was rushed in for emergency surgeries to repair some of the life-threatening injuries on he obtained on his head from the tragic incident. He was in critical condition in the ICU, and his prognosis was ascertained at the time. His family received the worst news and immediately traveled from Baltimore, MD to the hospital in Virginia.  As you can imagine, his wife, Yuri, was devastated along with his immediate family and friends. An entire community of delivery contractors and their respective workers from various delivery companies were shocked and saddened by the news.  We all prayed for a miracle and our thoughts and prayers were sent to his family but unfortunately, on Thursday 23rd, 2018, approximately around 3:00 am, William E. Menjivar took his last breath at the age of 43. William left behind his parents, sisters and brothers, four children, two from a previous relationship and two from his current marriage with Yuri,  their 15 year old son and 3 year old daughter.   His children were the light of his eyes and loved his wife dearly. He was a passionate, hard working, honest, dedicated, kind  of employee that worked in the logistics business for various corporations. 
As friends, family, sisters and brothers, we are trying to raise as much funds as necessary to help his family, as William was the sole provider for his wife and children. No amount in the world can replace the loss his family are going through. We would like to let William know how much he was loved, valued and appreciated by all of us who had the opportunity to meet him by taking care of family needs, especially his wife and children so they can focus on their grief and try to heal themselves physically, mentally, and spiritually. There are many areas that the family needs support with, such as a funeral, significant hospital care, counseling, and other essentials to support his family now that he is no longer by their side.  We know education was important for William, therefore, we would like to open a college trust fund for his children on his behalf. We will be giving everything collected to his wife, Yuri Menjivar to  cover their expenses and the remaining for his children college fund. We have been in touch with a designated family members and they are in support of our continued efforts!  On behalf of his immediate family:
Thank you to everyone who has reached out. We are stronger in times like this when we stand together. May god bless you all infenitely.
Thank you in advance for your help and, please, help spread the word!
Rest in Peace, William Edgardo Menjivar Reyes.  August 4th, 1975 - August 23rd, 2018. 
---------------------------------------------------------------------------------------------------------------------------------
       El sábado 18 de agosto de 2018, William E. Menjivar y su compañero de reparto terminaron su trabajo y se dirigieron al almacén de trabajo  desde Herndon, VA, aproximadamente a eso de las 3:30 pm a las 4:00 pm en la ruta 277, Dulles Toll Road por la salida. 10, lo inesperado ocurrió cuando su camioneta de reparto se curvó hacia un lado, golpeó la barandilla de metal y los arrojó a una zanja. Se desconoce la causa raíz del accidente. El conductor sobrevivió con heridas leves, pero William, que era el pasajero, recibió lesiones en la cabeza que amenazaron la vida como resultado de haber sido arrojado del camión.
        Ambos fueron apresurados y llevados al hospital más cercano. El conductor pudo salir del hospital el mismo día con pequeños rasguños y moretones. William fue llevado rápidamente a cirugía de emergencia para reparar algunas de las lesiones potencialmente mortales que recibió en su cabeza por el trágico incidente. Estaba en estado crítico en la UCI, y su pronóstico se determinó en ese momento. Su familia recibió las peores noticias e inmediatamente viajaron desde Baltimore, MD al hospital en Virginia. Como se pueden imaginar, su esposa, Yuri, quedó devastada junto con sus familiares y amigos más cercanos. Toda una comunidad de contratistas de logísticas y sus respectivos trabajadores de varias compañías de entregas se sorprendieron y entristecieron por las noticias. Todos oramos por un milagro y nuestros pensamientos y oraciones fueron enviados a su familia, pero desafortunadamente, el jueves 23 de abril de 2018, aproximadamente a las 3:00 a.m., William E. Menjivar tomó su último aliento a la edad de 43 años. William dejó atrás sus padres, hermanas y hermanos, cuatro hijos, dos de una relación anterior y dos de su matrimonio actual con Yuri, su hijo de 15 años y su hija de 3 años. Sus hijos fueron la luz de sus ojos y amaba mucho a su esposa. William fue un excelente trabajador, apasionado, honesto, humilde y dedicado; trabajó en el negocio de logística para varias corporaciones y recientemente se estableció en Elkridge, MD, en el departamento de envio y instalaciones electrodomesticas.
Como amigos, familiares, hermanas y hermanos, estamos tratando de recaudar la mayor cantidad de fondos necesarios para ayudar a su familia, ya que William fue el único proveedor de su esposa e hijos. Ninguna cantidad en el mundo puede reemplazar la pérdida que su familia está pasando. Queremos hacerle saber a William cuánto se le estimaba, valoraba y apreciaba de parte todos los que tuvimos la oportunidad de conocerlo, al atender las necesidades de su familia en esta triste etapa de sus vidas, y que puedan concentrarse en su dolor e intentar sanar físicamente, mental y espiritualmente. Hay muchas áreas con las que la familia necesita ayuda, como los costos de funeral, costos médicos, asesoramiento y otros elementos esenciales para mantener a su familia ahora que más lo necesitan. Sabemos que la educación era importante para William, por lo tanto, nos gustaría abrir una cuenta de fondos para la universidad para sus hijos en su nombre. Le daremos todo lo recaudado a su esposa, Yuri Menjívar para cubrir sus gastos y el resto para el fondo universitario de sus hijos. ¡Hemos estado en contacto con un miembro designado de la familia y ellos respaldan nuestros continuos esfuerzos! En nombre de su familia inmediata: Gracias a todos los que se han acercado. Somos más fuertes en momentos como este cuando estamos juntos. Que Dios los bendiga infinitamente.
Gracias de antemano por su ayuda y, ¡ayúdenos a correr la voz!
Descanse en paz, William Edgardo Menjivar Reyes. 4 de agosto de 1975 - 23 de agosto de 2018.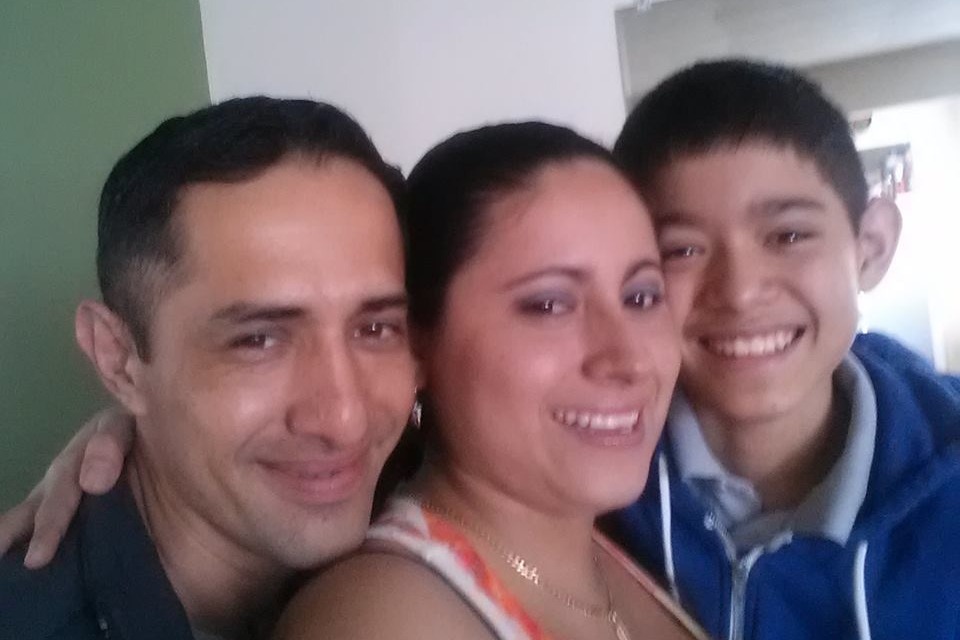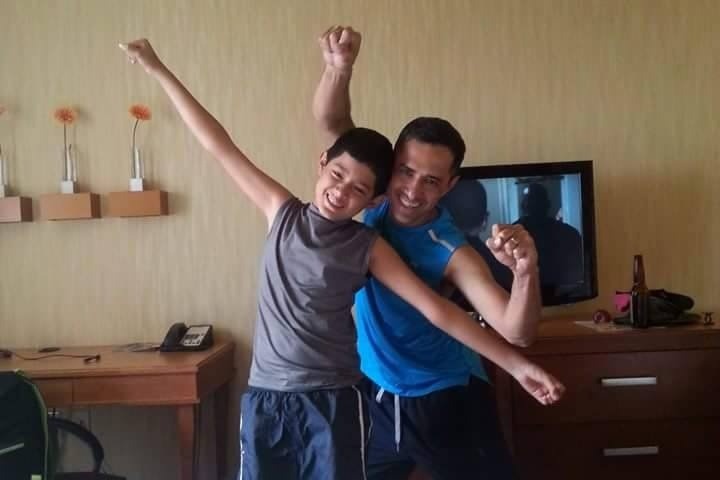 Organizer