Meekers Manners by Cathes Comicz

My name is Cathe B. Jones, and I'm an art geek, musician, and rat trainer. When I don't have that going on, I write several comics, and now a game/comic/ARG with a Cosplay component. My background is fairly diverse. I begain art school when I was still in grade school, studying at the renown Museuem of Fine Arts, Boston. I then was accepted into a gifted students program, studying vocal music at Regis College, and was a key player at the Charles Playhouse, in the Boston Youth Theater.
My entire life has been about creating art, and making life enjoyable for others. My MFA is from California Institute of the Arts, and my BFA is from Massachusetts College of Art. Somehow, my life took a weird left turn when I was younger, and I ended up in the Navy. Unfortunately, along with a strange few years away from most of my art I also ended up making a disability a lot worse, and now I'm almost completely disabled...the art is what kept me alive and going. Helping other Veterans makes it all the better.
Meeker's Manners blends together every part of my life that has made me find happiness. I am a story writer, a player, an artist, a Sherlockian detective, and I can combine this all with the art and music that has flowed from my heart since as long as I can remember. And, like other disabled people, it frees me to enjoy learning from other people, and gaining insight to their creative ways of solving problems- or discovering new mysteries. In all of this, both psychologically, and metaphorically- it's a game/art project that frees me from the boundaries of illness, and it's my mission to implore others who are in situations where they are often the outsider to come inside and be with the rest of the planet of oddballs.
By contributing to this project, and life's vocation, when it comes down to it, you will be giving a permission slip to anyone who is disabled to feel and be part of the world that doesn't see them as "Someone like THAT", and instead leads them to find that all of us who are able to create, detect, assist others, enjoy time in partnerships and team play- or even as leaders in solo play- each of us is able to be worthwhile to society and recreate the ideal of "Normal". Whether she's a single mom just trying to detox from a day of too many tears, diapers, and 'boo-boo's", or a grandparent sick of hearing he is "too old to understand", or she's a teenager who gets told she's too fat because she's a size 7 instead of 2, there's a place on a Meeker's Manner team.
The initial costs of the company include hiring voice actors, (including well known Hollywood stars who have been friends for years); adding to the game engine and programming team, an additional artist, a marketing manager, and a business manager who will ensure funds are spent in the best way possible with the ROI as key to those who help make Meeker's Manners happen. I also need a full time assistant, as a lot of the little day to day business done by someone else would free me to create more story lines and storyboards for the games. Location costs are negligible since most all of the work could be done via online, Skype, and virtual offices. This also adds to the mystery of the game.
If everyone of my MySpace, Facebook, G+, Twitter, or other social forum friends donated just $5, I would have a starting capital of $45k, which would at least get the game in a place where it would be able to be demo'd and promoted to other VC's, Angel Investors, and perhaps even give dollar-for-dollar matches with those who want to see a disabled Veteran move forward in life. For the company to have a chance to be a long term true and solid entry into independent gaming and story telling, a minimum of $225,000 will allow hiring of staff, tax accountants, and help put together a proper marketing campaign.
Those who offer funds to this project/company can share in profits- be part owners, depending up on the amount of cash donated. I will always retain 51% to ensure the goals remain clear and consistent, but I'd be willing to sell shares of the company for a great investor who wants to offer advice, and mentorship. The average person who wants to donate to the cause will get extra passwords, secrets, and comic books relating to the game and story, and will be invited to Insider events, including some hosted at various Comic and Gaming conventions.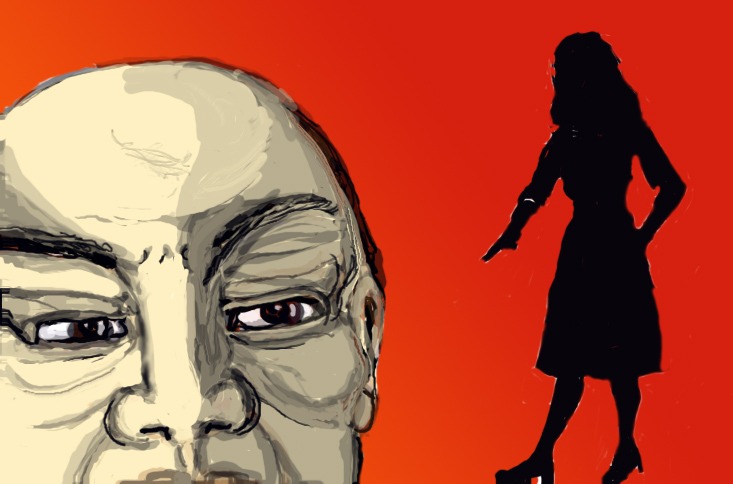 Depending upon the amount donated, they will also get personally written cartoons about THEM signed by the artist. They will be the first who are invited to Beta events, and the first to offer input to the future of the games and stories. They will be the spine of Meekers' Manners- and lead us to develop Alternative Reality Gaming in ways that have never been discovered before.
If you think you want to be a part of something practically magical, and want to help a Veteran, disabled, woman, artist, musician, and the wonderful people who are working to build a world which gives equal footing to those who often get ignored by the gaming and comic community- be a part of Cathe's Comicz and Meeker's Manners. Play is our favorite four letter word.
Let the world visit our website, and our Facebook page, too! 
https://www.facebook.com/CathesComicz
-
Organizer
Cathe B. Jones
Organizer
Arden, NV