Marked: Film Project in Racine, WI
"Marked": A Local Film Project in Racine, WI
Here's a question:
What do you get when you take a rising filmmaker with a compelling story to tell,  a desire to tell it in the place she came from and with the people that shaped her?
The Answer: Nothing....without your help. 
Carly Ganz left her hometown of Racine, WI to attend school in New York and become a filmmaker. After 4 years, she is back with a story for the screen, and a mission to involve her entire community in the production of it.  
Marked
, a three part miniseries that begins shooting in August 2015, is that story, that production. But it's not simply a story she wants to shoot
IN
Wisconsin. It's a story she wants to shoot
WITH  
Wisconsin. Everyone has story worth telling, but our story can be your story, too.
What is
Marked? 
Marked is the story of three siblings living in a dystopian society composed of two classes: the marked, and the unmarked. The marked, comprised of girls up to age 18, act as the elite class and are branded with a black butterfly tattoo on their wrist. They are served by those without the butterfly tattoo- the unmarked, acting the lower class living in extreme poverty and suffering from poor treatment and starvation. Every so often during a time known as The Cycle, marked girls are selected to be taken to a new world, a paradise that is the envy of all civilians.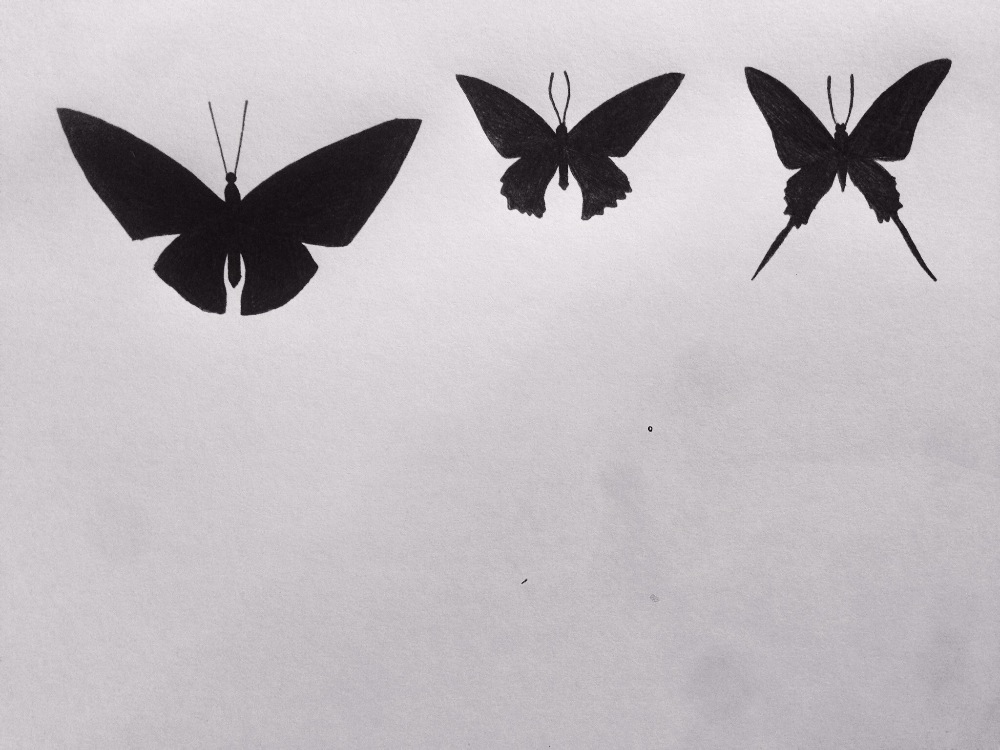 (
concept art created by MAX FEDORE)
In these first three episodes,
Marked
  introduces Sam, Alex, and Myla, three unmarked siblings struggling to survive both physically and mentally in the isolated town as it approaches its 37th cycle. Each are found questioning their fate, and are eventually faced with the possibility of changing it, regardless of the risk. 
What's it really about? 
Delving into the desires, questions, and fears of each character, and the intricacies of this world,
Marked
  is about the need to
fit in
, feel a sense of worth, and wanting that so badly, you are willing to risk everything...even if you don't fully understand  what it is you are trying to fit in to.
It is also about
family
--specifically what it means to be family,  what siblings will do to protect each other, and the sacrifices we make for those we love.
Finally, depicted in a dystopian future with a gritty, sci-fi drama aesthetic, 
Marked
 is about
survival
: what does it mean to survive and what will it take? What does it cost to have a life worth living?  
About The Director
: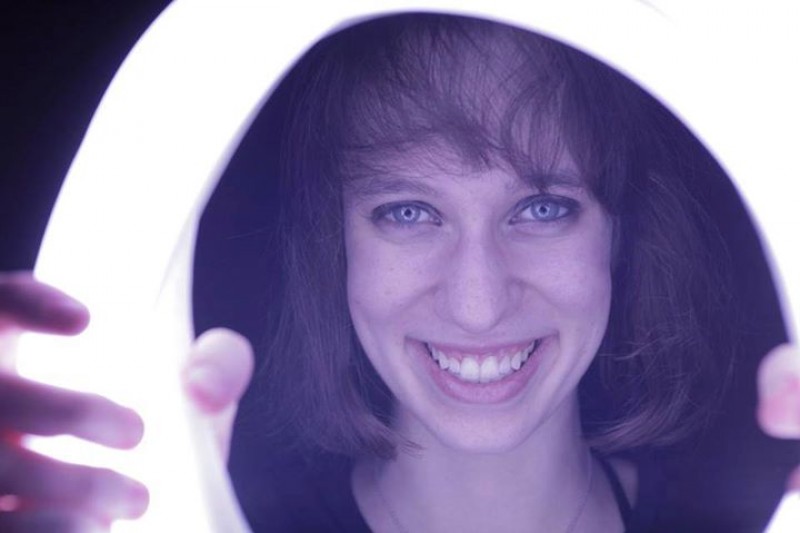 Carly Ganz is a 22 year old filmmaker born and raised in Racine, WI, where she attended Gifford Elementary School until 5th grade, and The Prairie School from 6th grade through 12th. After graduating high school, she went on to New York University's Tisch School of the Arts to study film and television production. During her four years living in New York City, she has worked on over 30 film sets ranging from student short films, to commercials, music videos and television shows.     
Working on set as an art director, wardrobe designer, and hair and makeup artist, and with experience in both the sound and lighting departments, Carly's craft of choice for the past 2 years has been producing. She has been the head producer of 13 films and worked in other areas of the production department as well. From the earliest stages of development through its final release, and by managing locations, handling the budget, hiring cast and crew, and securing logistics on set, she has spent the majority of her time at NYU working with directors and department heads to creatively and logistically plan their production, and successfully bring their vision from script to screen.
During this time, however, she never stopped creating her own work. On a smaller scale, Carly directed a couple of short films and a music video. Now, as she enters her final semester at NYU, she is stepping into the role of the writer and director of a miniseries she has spent the last year and half writing as she pieces together her vision.  But with every character, location, and prop, coming back to Racine to make this happen is equally essential to that vision. 
Why Racine? Why Wisconsin? Why YOU!
There are many factors that producers and directors take into account when deciding where a shoot should take place. Budget requirements, locations for sets, the tone and aesthetic of the piece are all accounted for when making that choice. 
Community support ( however you choose to define it), plays into every one of those factors. If you are from Wisconsin, or the Midwest in general, you know that we value strong community support, willingness to lend a hand, and spotlight the people and places that make our home unique and worth celebrating: 

"The Midwest is my home, and Racine has been the basis for my understanding of community and creativity. Its beauty, its wide range of community support and the pure kindness of its residents are more than just the integral aspects of a truly remarkable city;  they are a part of who I am. The values instilled and the memories I have formed here are the reason I am able to go out and do what I do: tell stories. There are stories waiting
to be told here, and people waiting to participate. I want to involve this community in my work. I want film to grow and flourish here. I want local businesses, students and all residents to feel like they are an integral part of what we create. This town made me, and continues to inspire and support me in whatever I do. I want nothing more than to return the favor.
This experience isn't just my experience. It's

our

experience.
" -Carly Ganz, director.
The process has already begun! Check out a couple of the locations we are using: 
D.P. Wigley Company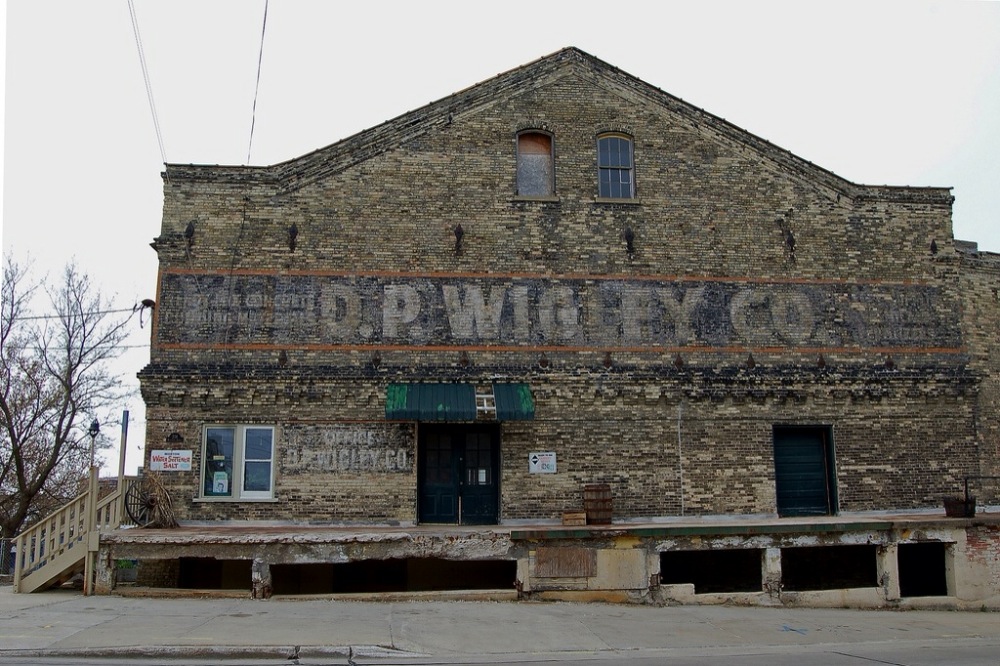 Chris and Mark Flynn of D.P. Wigley Company have given Carly the greatest gift in the world: a location unlike any other to shoot some of the most vital scenes. We want to feature this remarkable building and its history in Racine, as well as the truly incredible people that run it. Their kindness and generousity are the epitome of the Midwest atmosphere.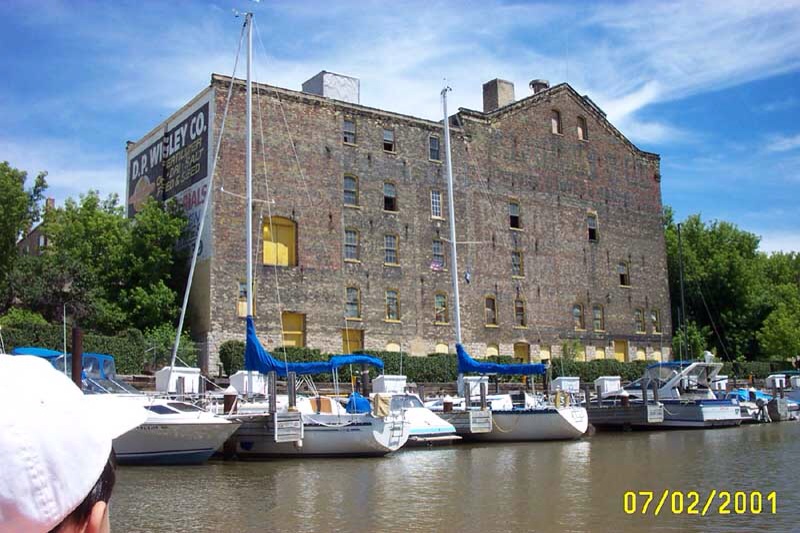 The intricate labyrinth of the 7 story warehouse provides a unique and authentic feel that will serve as the setting for our characters' home, and the black market in the story. 
To learn more about their businesses, the building and all things D.P. Wigley, check out their website:
http://www.dpwigley.comCliffside Park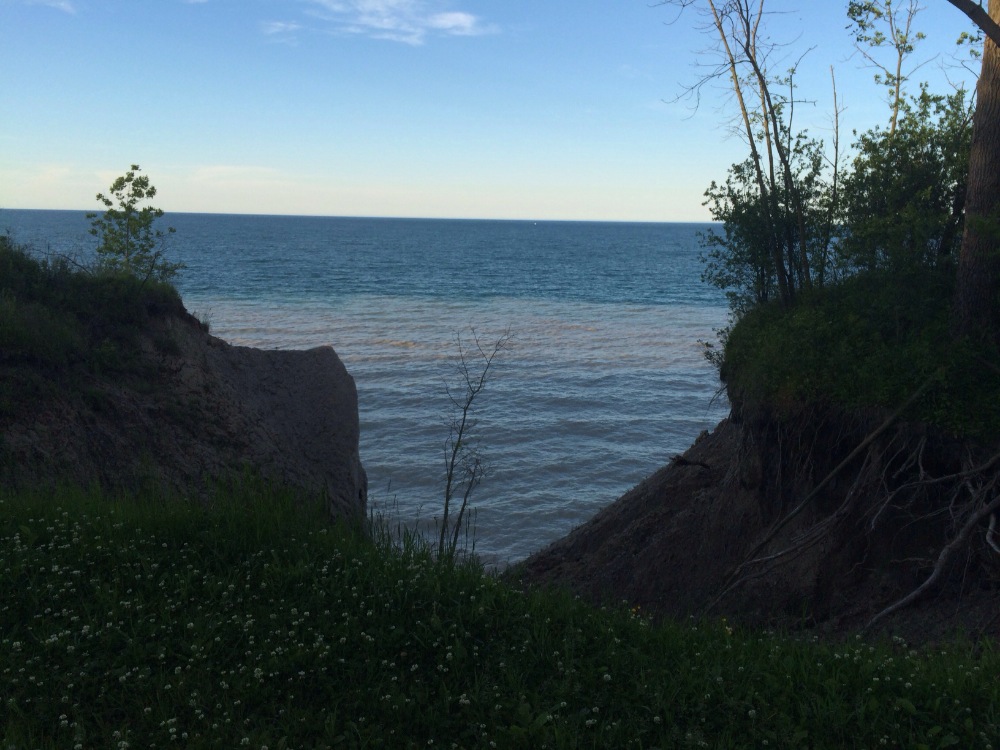 A few summers ago, Carly and a friend explored a new biking trail at Cliffside park. At the end of the trail, what Carly found was stunning. The cliffs that overlook Lake Michigan, the paths that lead up to it, and the rising and setting of the sun over the water were incredible. Carly refers to Cliffside as her absolute favorite place.
"This is where I go when I need to think, when I need a sense of hope or inspriation, and where I feel the most at peace," says Carly. 
Cliffside's trails and the grassy tops of the cliff are where some of the most pivotal scenes of the series will be shot. They represent hope, freedom, and a life worth living.
Carly's cinematographer and long time collaborator, Armaan Virani, visited Wisconsin in August of 2014, to begin location scouting and the two  biked to the cliff to catch the sunrise. 
This location, along with D.P. Wigley and every other set construct we plan to use for the film, are buildings and landscapes that simply do not exist anywhere else, and so much of Carly's vision has stemmed from these places. 
We are also working with local support for the cinematic arts, such as FilmWisconsin. Check them out at
filmwisconsin.net
We want to hear from any supporters or foundations of the arts! Contact us for more!
How can you help?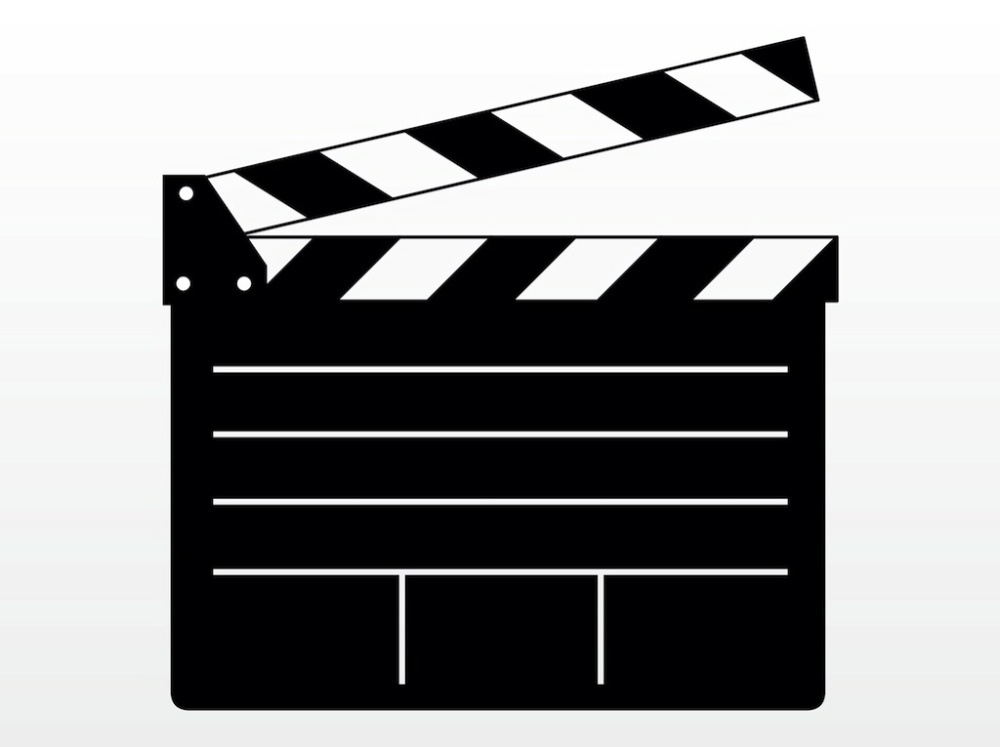 To put it simply, we can't do this alone. We need your help and your support to bring
Marked
 to its full fruition. While we are seeking monetary donations, there are plenty of other ways to help our team.

Monetary support: 
Here's a look at where the money will go (just to name a quick few):

1. Equipment
: Most equipment is coming from New York City, and in order to create this world as authentically as possible, certain camera, lighting, and sound rentals are necessary to accomplish that.
Your donations will make that possible. 
2. Travel:
Though involving Racine, Wisconsin, and the Midwest as a whole in this project as much as we can is a primary goal, much of the crew is traveling from New York City and Los Angeles to shoot the film here. Why? This is about collaboration on all fronts, and the people Carly is bringing to Racine are comprised of talented, dedicated and hardworking people she has worked with on a professional level, but have also played a huge role as personal collaborators and friends.
Merging the people of Racine with the people she has met in her time in New York is essential to the short term goal of the film, and the long term goal of bringing people from across the country together to create something new.
Support for air fair and ground transportation can make this happen!
3. Art and set design: 
We are so fortunate to have found some of the most unique locations to create the setting for this film. Now, our task is create the world by combining what already exists with what is necessary to make it unique to
Marked
. Key props and set design will be an integral part of that process.
Monetary support will help us successfully create this miniseries, and whether you are a donor, investor in the project, or want to act as a sponsor, every little bit counts. We want this to be something that benefits all parties, and for each specific vendor or donor, we are willing to meet with you and talk about ways to do that. 
MATERIAL SUPPORT: 
We know that it's not always possibly to contribute financially, so here are other ways you can help that will still have a financial impact.
1. Food & Beverage:
One of the most important elements of production is FOOD! Home cooked meals or donations from restaurants would not only make this film possible, but increase popularity, as we would highlight each business as we market the film series. So whether it's a meal donation from your restaurant or business, or a home cooked meal to feed our cast and crew, your help would be much appreciated.

2. 
Lodging essentials
: Cast and Crew flying into Racine to work on set will be staying at Carly's house, roughly about 25 people. For an enjoyable and comfortable stay, things like air mattresses, household products, transportation, and even help preparing her home for their stay would be a great asset.

3. Art (again)
: Some pieces need to bought, others built, some designed specifically, and some borrowed. Do you have skills building? Do you make something in particular, or have an excess of clothing you've been meaning to donate or are willing to share? This is your chance to feature what you have and help us succeed. We want to feature local artists, and people in general who are willing to help.
We also will have a variety of background talent, all of whom will need to be in costume, and our art team would love to see what Wisconsin has to offer.
This is a chance to help with necessary goods and services, and will also help cut down some of our financial burdens.
Human Support:
If monetary and material support just isn't working, don't stray away yet!
1.Background Talent
: Crowds of people in a black market, children lined up for school, and guards that run the town are all essential to creating something believable in
Marked
. We have cast our four principal characters, but we are no where near fully cast. If you think that the only way to contribute in front of the camera is by having a speaking role, imagine your favorite movies without the surrounding extras. We are looking for anyone who would be willing to take a few hours of their day during the set to help out as background talent! (And some do speak...) 
2. Help on Set in the Crew
: If you have never been on a film set before, and are interested in seeing how it all comes together, we are looking for help! Set decorators who can work with the art department, and production assistants and still photographers are welcome and cherished! And if you are trying to get into the business, or just want to see if it is up your alley, you can do so with us!
3. Spreading the word
:  No matter who you are, there is one thing you can do that will have an impact along with anything else....
Share our vision.
Help our voice grow. Tell others about this project through word of mouth, social media, email, text message, blimp, whatever works for you! Wisconsin, Illinois, Midwest.... ANYWHERE! 
________ Support (fill in the blank):
We have addressed just a few of the key elements of support, be it monetary, material, or just showing up. But what did we miss? Don't rule yourself out because you can't find a way to fit in with any of what we just mentioned. What can you do? What ideas do you have that we failed to mention?
This is something for everyone and anyone to potentially be part of, so if you want to be involved, but just don't know how,
CONTACT US!
!!
Carly, her family, and her team, which is growing every day both here and abroad, want to here from you!
Check out our perks & rewards.
Not interested in a credit, prop, or anything we offer? What ARE you interested in? Sponsorship, featured products, and any idea for a perk or reward you would like to discuss is more than welcome so please contact us! 

.....ACTION!
At the end of the day, this is about starting something new. The story doesn't end here, for
Marked
, nor for Wisconsin. Because we are hoping to market and distribute the final product in a way that is different from a more common model, we want to show the world that the cinematic arts can stretch boundaries. New platforms for art, and introducing a different and effective approach in the way we create and distribute what we make starts here.
How we make this particular piece, by slowly turing a film production into something that involves everyone, will change the way we look at the business of the moving image.
Marked 
in Wisconsin can open the door for film to emerge even more in the midwest. In film production, there is a job for everyone-artistic, technical, logistical, etc., and making a choice between New York or Los Angeles to tell visual stories doesn't have to be a choice we need to make. The widespread assumption that a filmmaker cannot do their work effectively in a place that they love is beginning to change, and the Midwest can be a part of that change. Let's start here, with this film, in this city.
Let's make this happen, and let's do it together. Stay tuned for more updates, phots and announcements. 
All our love, 
Carly, and the 
Marked
  team.

Organizer and beneficiary