Mama B's Breast Cancer Journey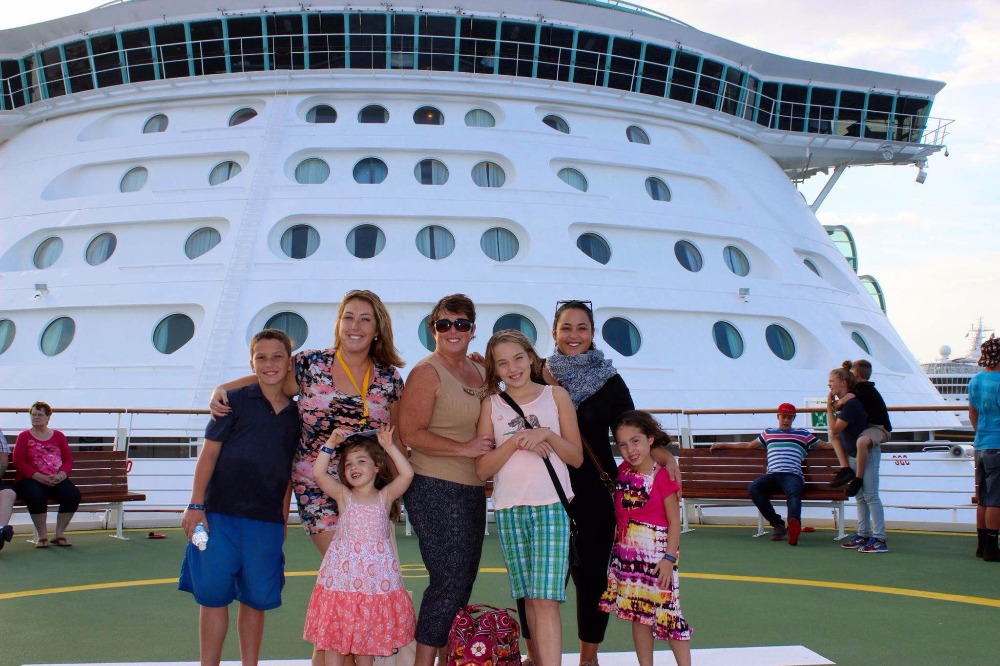 Lisa Beluzo is one of the strongest people I know. It's a compliment she gets often, and accepts with grace, but rarely ever acknowledges exactly what an inspiration she is to everyone around her. She's known as a teacher, a friend, a mentor, a neighbor. Personally, we call her "Mom".
The past two years have been difficult. Lisa's husband, Gary, died from cancer on December 19, 2013. The following December, her mother passed away. In July 2015 the house burned down from an electrical fire. It was devastating. The house was not just a house. It was everything a home should be. It was where we laughed and cried and had bonfires late into the night. You walked in the door and immediately felt at ease. By some type of miracle, no one--not even the dogs--were in the house that night, but everything was lost. After each and every time we were knocked down, Lisa was the first one to get up and dust herself off. Then she pulled up the rest of us, told us that our suffering can only make us stronger, and led us through our grief.
This past April, Lisa  was diagnosed with breast cancer. It started as stage one, but then doctors found cancerous cells in her lymph nodes. They elevated the cancer to stage two. This is however not a final diagnosis, as it can be elevated after further testing post-surgery. She needs a mastectomy which is scheduled for May20th, followed immediately by radiation. She'll be in and out of the hospital for most of the next year.
This isn't her first brush with cancer or illness. Ten years ago, Lisa was faced with ovarian cancer. She survived. Then, three years ago, her back began to fail her. She has four Level 4 ruptured disks and 4 herniated disks, arthritis, bone spurs, compressed nerves, spondylosis and stenosis. Essentially, big words that means she's unable to work and lives in pain. Her quality of life has devolved. Simple tasks like putting on socks and walking for long periods of time cause her pain. She can no longer teach, hike, or travel the way she wants.
We hope you'll contribute. Preliminary tests and minor outpatient surgeries alone have added up to nearly $2,000 out of pocket thus far. Ahead of us lies the emotional, physical, and financial turmoil of chemotherapy, radiation, a second mastectomy, reconstructive surgery,  etc. The money will go towards the copay for her first surgery next week. The rest of the money will go towards paying rent, and eventually a down payment on a house.
We are aware that a down payment for a home is not the typical request from a cancer patient. Let us explain: While Lisa remains strong in her medical battle, she yearns for a home. As the medical bills begin to pile up this year, she can no longer afford to rent. With a down payment, she'll have the security of a home and significantly lower monthly payments. She can begin to heal and rebuild in a new place.
Thank you so much for your time. We'll continue to post updates on this page as our journey unfolds.
All of our love,
Kaela and Jessa

Organizer and beneficiary
Kaela Poulin
Organizer
Mt. Pleasant, SC