This campaign is dedicated to supporting Faith in her life-long journey with Cystic Fibrosis, the Double-Lung Transplant she received on January 14, 2019, and the extraordinary associated expenses ~~ temporary housing and living expenses for her and her mom anywhere from 4 months to a year (while still maintaining a house back home in Charlotte) .. an uncanny number of daily medications .. at least once-a-week clinic visits .. frequent diagnostic tests, treatments and procedures .. periodic re-hospitalizations .. travel expenses for frequent follow-up return visits once 'released' back home .. and the unknowns she will face in the years to come.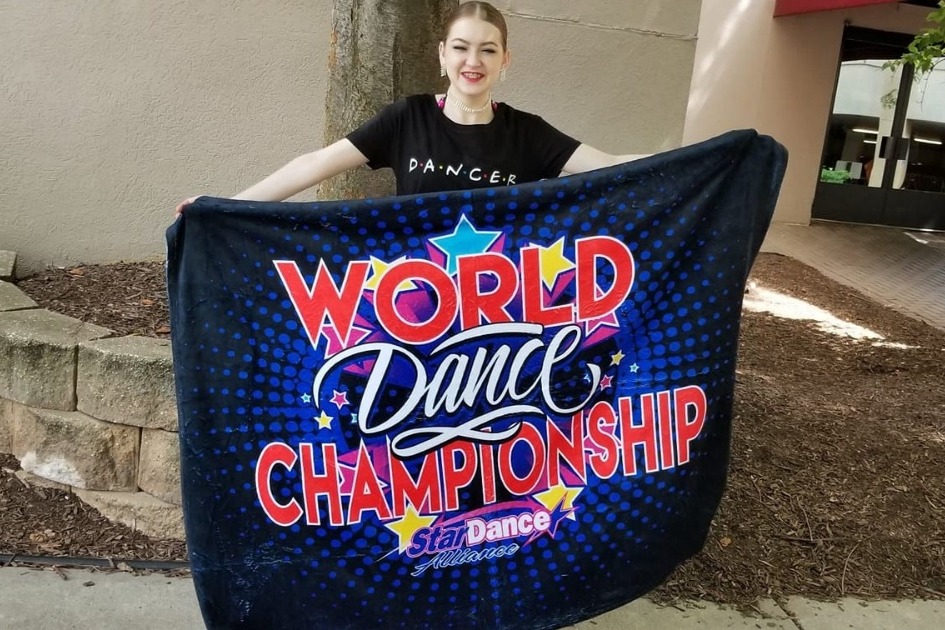 Faith was diagnosed with Cystic Fibrosis on Christmas Eve in 2001 when she was 7 months old, a life-long genetic disease affecting the lungs and the pancreas, causing frequent lung infections and malnutrition.  
Life with Cystic Fibrosis has been tremendously challenging and filled with many, many doctor visits, hospital stays, along with multiple daily medications and airway clearance treatments.  With breathing a constant struggle, even on good days Faith always felt she was breathing through a straw. This struggle was amplified in 2013 when she was hospitalized for the month of December with a severe lung infection, resulting in a new base lung function of 34%. Faith defied the odds and continued living life with enthusiasm and fire. She was able to wean completely off of oxygen during the day, requiring just a couple liters at night while sleeping, or with exertion and exercise.   
Faith continued to rise above her disease. She has fought hard for her health, taking numerous medications multiple times a day, committing hours to breathing treatments, completing rounds of IV antibiotics several times a year, and more. Now a junior in high school, Faith has pursued a life of passion by dancing competitively, serving on her school leadership organizations, actively participating in her church youth group, and spending time with friends.  
On October 25th 2018, Faith was admitted for a scheduled "tune-up" with IV antibiotics as a preemptive way to fight off anything that might be building in her lungs. This routine stay at the hospital set in motion a rapid and tumultuous chain of events including allergic reactions to antibiotics, gall stones, two procedures requiring general anesthesia, spikes of dangerously high fevers, and a grueling back and forth battle with her lungs. After being discharged and re-admitted to the hospital several times, she entered a new chapter of her disease.  
Faith's resilience and dedication to her health held off a double-lung transplant for 4 hard-fought years, but the time arrived with a vengeance, and this procedure became her best - and only - chance to breathe and live life fully. The transplant timeline, once it arrives, is hard to determine and nearly impossible to prepare for... mentally or financially. It involves an evaluation process with many tests and procedures to determine eligibility for placement on the donor list, waiting for insurance to approve the transplant once evaluations are complete, waiting for the call that lungs are available, hoping and praying that call comes soon, an 8-12 hour surgery, several weeks of recovery followed by months and months of her body learning to live with new organs, battling complications that may arise, and adjusting to a new way of life ..   
Now that Faith has received her new lungs, breathing is indeed easier, and she is able to do activities she hasn't been able to do in years, including the simple act of riding a bike, or walking up a hill without being reduced to fits of coughing and gasping for breath .. and to dance without the need for oxygen to recover!  But there are still many challenges and hurdles ahead of her, and though her breathing may be easier, her continuing journey is not. 
Despite the challenging past many months and long road ahead, however, Faith does have many victories and moments of encouragement to keep her uplifted and fighting strong.  One such moment from late November continues to be a special light in her life. Due to her inability to attend their concert for which she had VIP tickets, Joel and Luke Smallbone with FOR KING & COUNTRY surprised Faith with a visit in the hospital where they talked, sang, and prayed with her. Though just a small moment among months of struggle, their visit has continued to lift Faith's spirits and help her fight this uphill battle. We later found out that they dedicated the song "God Only Knows" to Faith at their Charlotte concert where she would have been in attendance. The lyrics speak to the core of her battle with Cystic Fibrosis and remind her that she has a mighty God to carry her through the difficult times.
To see this and many more powerful moments in her story, and to follow along on her continuing journey, please visit our Lungs4Faith page on both Facebook and Instragram.  
And if you are able to support Faith and mom as they continue to battle the mounting expenses, please click on the "Donate Now" button on this page. All funds will be used to cover expenses related to medical, housing, travel, and recovery & rehabilitation efforts.  And don't forget to share the page! :)
Thank you for your support and prayers as we strive to make Faith's dreams a reality ... and as we fight to help make C.F. stand for "Cure Found!"