Thanks to all for your support!! Fundraiser closed
~  PLEASE HELP US FULFILL FAITH'S FINAL WISHES ~  This campaign is dedicated to the family  of Faith Shaw  in memory and honor of her amazing and inspiring life-long battle with Cystic Fibrosis, her fighting spirit  that didn't waver even through complications from the Double-Lung Transplant she received January 14, 2019, and her beautiful faith in Christ that brought her insurmountable peace when she knew her time to fight had reached its end. Through this campaign, we hope to fulfill Faith's final wishes of  spreading  her ashes in Hawaii, where she'd gone with Make-A-Wish 9 years ago, and had always hoped to return.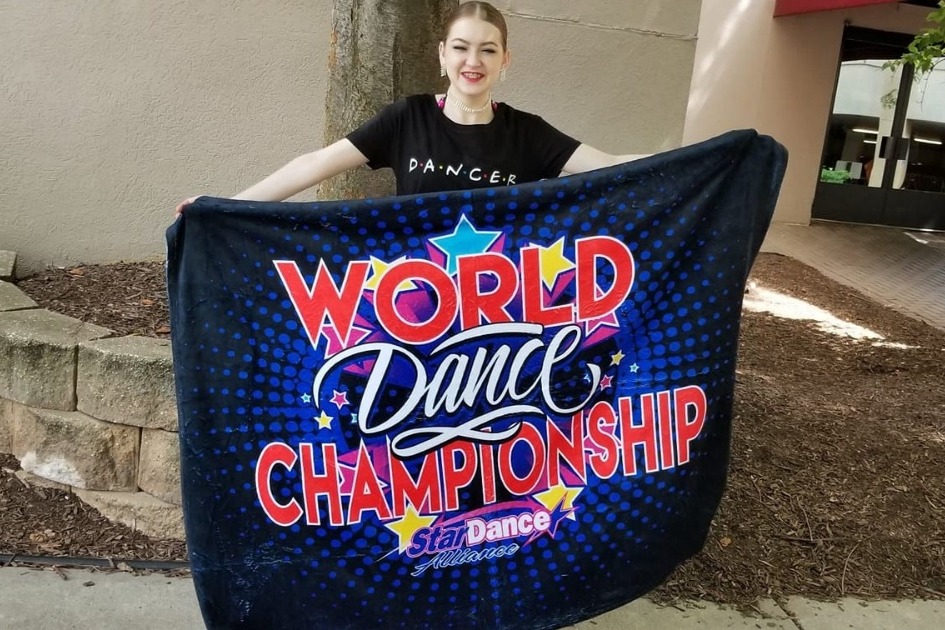 Faith was diagnosed with Cystic Fibrosis on Christmas Eve in 2001 when she was 7 months old, a life-long genetic disease affecting the lungs and the pancreas, causing frequent lung infections and malnutrition.  
Life with Cystic Fibrosis was tremendously challenging and filled with many, many doctor visits, hospital stays, multiple daily medications and airway clearance treatments.  With breathing a constant struggle, even on good days Faith always felt she was breathing through a straw. This struggle was amplified in 2013 when she was hospitalized for the month of December with a severe lung infection, resulting in a new base lung function of 34%. Faith defied the odds and continued living life with enthusiasm and fire. She was able to wean completely off of oxygen during the day, requiring just a couple liters at night while sleeping, or with exertion and exercise.   
Faith continued to rise above her disease. She  fought hard for her health, taking numerous medications multiple times a day, committing hours to breathing treatments, completing rounds of IV antibiotics several times a year, and more. In spite of her diminished lung function, Faith pursued a life of passion by dancing competitively, serving on her high school leadership organizations and student council, actively participated in her church youth group, and had an amazing group of friends that she enjoyed spending time with.  
On October 25th 2018, Faith was admitted for a scheduled "tune-up" with IV antibiotics as a preemptive way to fight off anything that might be building in her lungs. This routine stay at the hospital set in motion a rapid and tumultuous chain of events including allergic reactions to antibiotics, gall stones, two procedures requiring general anesthesia, spikes of dangerously high fevers, and a grueling back and forth battle with her lungs. After being discharged and re-admitted to the hospital several times, she entered a new chapter of her disease.  
Faith's resilience and dedication to her health held off a double-lung transplant for 4 hard-fought years, but the time arrived with a vengeance, and this procedure became her best - and only - chance to breathe and live life fully. After receiving her new lungs, Faith did indeed enjoy many good months of breathing easy and doing things she hadn't been able to do in a very long time, such as  the simple act of riding a bike, or walking up a hill without being reduced to fits of coughing and gasping for breath .. and to dance without the need for oxygen to recover!   We are very grateful for those few months in which she was able to experience life in this way as well as enjoy many truly memorable and exciting events   before her body's rejection of the lungs caused irreparable damage, leading to  respiratory failure and her eventual passing on November 12, 2019.  
To see the many powerful and inspiring moments of her story, please visit our Lungs4Faith page on both Facebook and Instragram. 
Thank you for your support and prayers as we strive to make Faith's final wishes a reality ... and as we continue in thefight to help make C.F. stand for "Cure Found!"
Organizer and beneficiary