Hi, I'm Laura. A 30 year old looking to give back...
Give back my time, my love and my compassion.
I have always felt a strong sense that I have more to give than the life I am living. 
I have thought about doing something different for a long time and this year I am finally making that move. I am taking time away from work and volunteering in Vietnam - Ho Chi Minh. 
Although Vietnam has now been at peace for many years, the effects of war continue to haunt not only the adult population of this country, but also its children. On this project I will work in orphanages, institutions, hospitals and community clinics caring for children and young people affected by Agent Orange, looking after mentally and physically disabled children.  
I have chosen the path to volunteer for International Volunteer HQ as they are a responsible organisation whose priority is the community needs and the protection of children. My journey begins in August.
I want to aim to increase education on Vietnam and the affects of Agent Orange still today.
I will be assisting local staff in providing rehabilitation exercises and therapeutic treatments for children, playing with children and entertaining/educating them with games, music and arts, renovation work, such as painting murals, helping to develop fundraising initiatives to ensure on-going funding for these institutions, and teaching English to local staff.
I am asking for donations that will go towards this volunteer program, the donations will be able to buy supplies for a sanitised living environment, entrainment (toys, books, art equipment) to develop behavioural stimulation and dry food supplies where they can be stored for harder times.
It will NOT go to anything that is not related to this.
So far I have saved over $2500 for this trip, which will cover ALL my flights in full.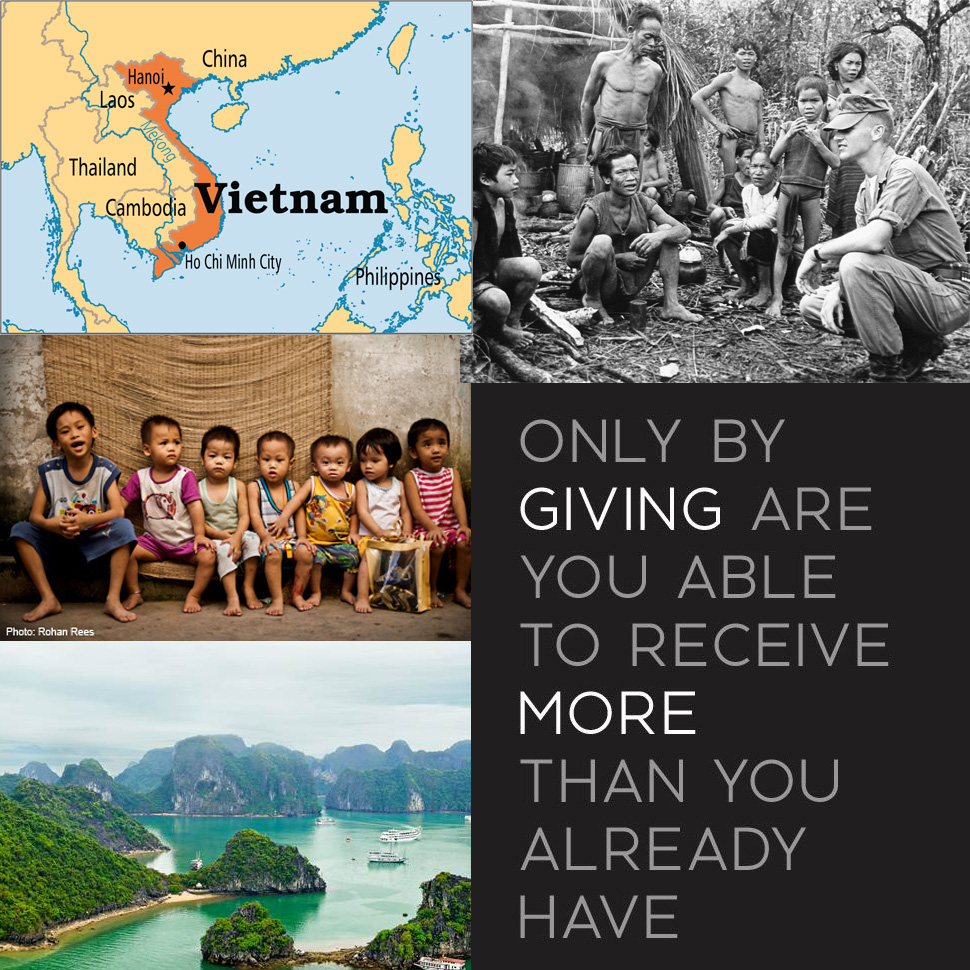 I feel like the world is falling apart, the 1st world are fighting terrorism and the 3rd world is fighting starvation. Through hatred, religion, the fight for dominance in the oil/trade industry and global warming we are destroying our civilization.
My touch of volunteering isn't even a drop in the ocean but if I get the chance to give human connection, a cuddle, a caring hand to a child who has never felt love before than this small gesture could be a big deal.
My future goal is to heighten global awareness on the 'forgotten' children - orphans that are fighting for love and survival in poverty stricken and corrupt countries.