We started our adoption journey in December of 2012.  We looked into several different places to adopt from and ended up choosing the Democratic Republic of Congo.  Because of all of the instability there, there are millions of orphans in the Congo alone.  One in five children won't live to see their 5th birthday because of disease or starvation.  We felt like that was the biggest need and that is where we wanted to be.   
We originally went into this process thinking we would adopt either a boy OR a girl.  Either one didn't matter to us since we already have 2 girls and 2 boys.  On March 26, 2013 we received a referral for TWINS.  A boy and a girl!  The thought was a little overwhelming at first but we knew all along we could never "choose" a child so whoever was brought to us we would know was supposed to be a part of our family.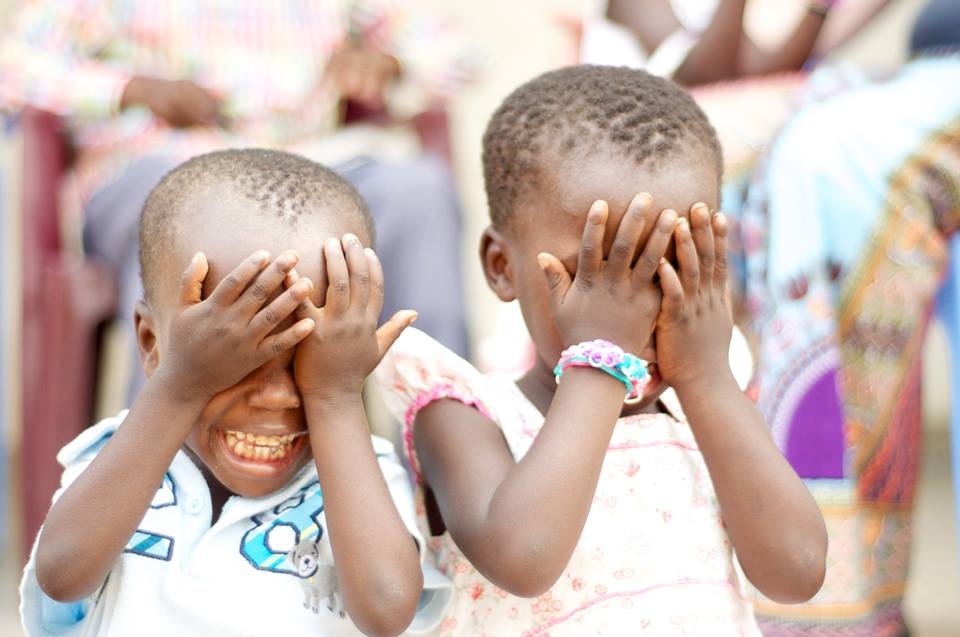 In May 2013 we were told we would be submitted to court.  We were so excited thinking we would be traveling in the fall to pick up the twins and bring them home.  Well September 2013 came and we found out the country shut down and would not be issuing exit letters to legally adopted children.  All Congolese citizens have to receive permission from the government through an exit letter before they can leave the country.   They said the reason for the shutdown was to rewrite the laws to protect the children that are being adopted.  As time goes on we are realizing this is totally not about the children but all about politics.  The current presidents term is about up.  He legally cannot run again but is trying to change the laws so he can stay in power indefinitely.  Senator John Kerry went there and tried to offer him money to step down and also threw in there "let legally adopted children leave the country".  Well,  he is trying to "flex" his muscles to the western world by basically holding them hostage and refusing to let anyone leave. 
Fast forward to December 2013 and we were told we finally passed court.  We were hopeful that the country would be lifting the suspension soon and we could travel in the spring to get the kids.  Another big blow came in February when we get a call that the Orphanage that the kids were living in was shut down due to the lawyer/orphanage director being accused of doing some things unethically and not listing the whole truth on documents.  So the twins got moved to a new place that was not nearly as good as where they were.  When our director went to check on them she said there was about 50 kids there and zero food.  The kids were only getting fed once every 3 days.  They were in bad shape.  This just broke our hearts to hear and we hate that we cannot go and get them and bring them home. 
We were still waiting to receive our court documents so we could file the next round of papers here in the US.  Fast forward to October 2014 and we find out that the unethical lawyer that we had been working with took our money and never submitted us to court.  We were completely devastated again.  So here we are two years into the process and having to basically start over again.   
Because everything has taken so much longer than we expected all of our paperwork is starting to expire.  We have had to redo fingerprints, home study, i600a etc. and the list goes on.  Unfortunately none of that is free.  All of it costing thousands of more dollars and lots and lots of time making phone calls and sending emails.  The mounds of paper work are crazy.  We are becoming discouraged.  Emotionally, mentally, physically, financially drained.  We've had many times when we feel done with all of it.  Then we think of these two precious babies that are sitting in an orphanage with no one to tell them they are loved.  Their faces are what keeps us pushing forward.  If we don't fight for them who will? 
Every dollar counts.
We have ongoing, consistent bills in this process. Some are $100, some are $200 and some are more. We have been informed that we have an anonymous donor that will be matching gifts so anything you do will be worth even more! 
Will you join in assisting us with completing our adoption?

Organizer
#1 fundraising platform

More people start fundraisers on GoFundMe than on any other platform. Learn more

GoFundMe Guarantee

In the rare case something isn't right, we will work with you to determine if misuse occurred. Learn more

Expert advice, 24/7

Contact us with your questions and we'll answer, day or night. Learn more