My name is Marie Thomas. I left corporate employment to care for my terminally ill father and, after his death, became a licensed therapeutic foster parent who has cared for 14 children over the past 13 years. The three girls above (l-r): Jamie, Destiny and Clarissa, suffer from serious illnesses; have experienced such appalling neglect and abuse, and have been so damaged by it that I made a lifelong commitment to them.
I am appealing to
kindhearted people who care about special needs children to help me buy a 2019 DODGE WHEELCHAIR VAN (reduced to $39,995) from Mobility Works, Concord, NC, and a FOREVER HOME with handicap accessibility
near my girls' schools, medical providers and community activities. I plan to pay off the mortgage on this home before my death. If I don't live 15 more years, mortgage insurance will clear the balance.
With a mortgage-free home, the girls' disability checks as adults will be enough to maintain a safe family environment for them with the guardian that will be appointed, and a live-in caregiver.
I want these precious girls to have the security and support they will continue to need as adults.

I NEVER want them to suffer neglect or abuse again or be placed in institutions, but to live as a family with the chance to overcome their painful past, as much as possible, and reach their full potential.
You might think,
"Why do all this for them? They look pretty O.K."
  Allow me to share why they grabbed and hold my heart.
Destiny was born with spina bifida, hydrocephalus, Arnold-Chiari malformation, and a neurogenic bladder. She lives with very severe scarring from surgeries on her lower back, sacrum and on her neck. She has a ventriculoperitoneal (VP) shunt to drain fluid from her brain.
A rod could have been inserted in her back to straighten her torso at the cost of her upper-body mobility.  She chose to keep her upper-body mobility so that way, even though
she is only three feet, six inches tall, weighs just 53 pounds and has very small arms and hands, she can at least feed herself, wash her face and brush her teeth, help to dress herself, etc.
Most importantly, she can manipulate her motorized hydraulic wheelchair with its special cushioning, turn book pages to read, write, and use technology.
With proper care, Destiny has a full life expectancy, but neither she nor her adopted sisters will be able to live independently.
Destiny was placed with me on July 29, 2016. She was 16 in 9th grade; was failing academically; had frequent health issues, little initiative, and
resisted bonding with me for fear she would be rejected again.
But no matter how many times I had to go to the school because she had an accident or had to pick up her wheelchair with the trailer used to transport the lawn mower and bring the wheelchair home so I could clean it;  rush her from school to the doctor or hospital ER,
I cared for her and trust was developed.
When Destiny was turning 18 and just entering 10th grade. I had her enrolled in a GED program at the community college with mature people. Her motorized wheelchair was delivered to the college and a manual wheelchair was disassembled to transport her in the car.
Despite all the challenges of the past three years, on July 25, 2019,
Destiny literally glowed as she received her High School Equivalency Diploma. She began college classes on August 16, and we need a wheelchair van more than ever!!


Clarissa, 16, came to me July 9, 2010, expelled from public school and placed in a home-bound academic program at age seven. She was in poor health and had serious behavior problems.  It has been a long, rough road with many times when tearful prayers got me through.  Recently, my eyes filled with a different kind of tears as she told a reporter: 
"Living here, I can say that my mom has actually helped me through tough times. And no matter how bad I've been, she still cares and hasn't let me go."  (RockinghamNOW, October 13, 2019)
She has learning disabilities and emotional and psychological challenges which require medication, therapy, and patient, nurturing support, but
Clarissa entered ninth grade this fall in a self-contained classroom!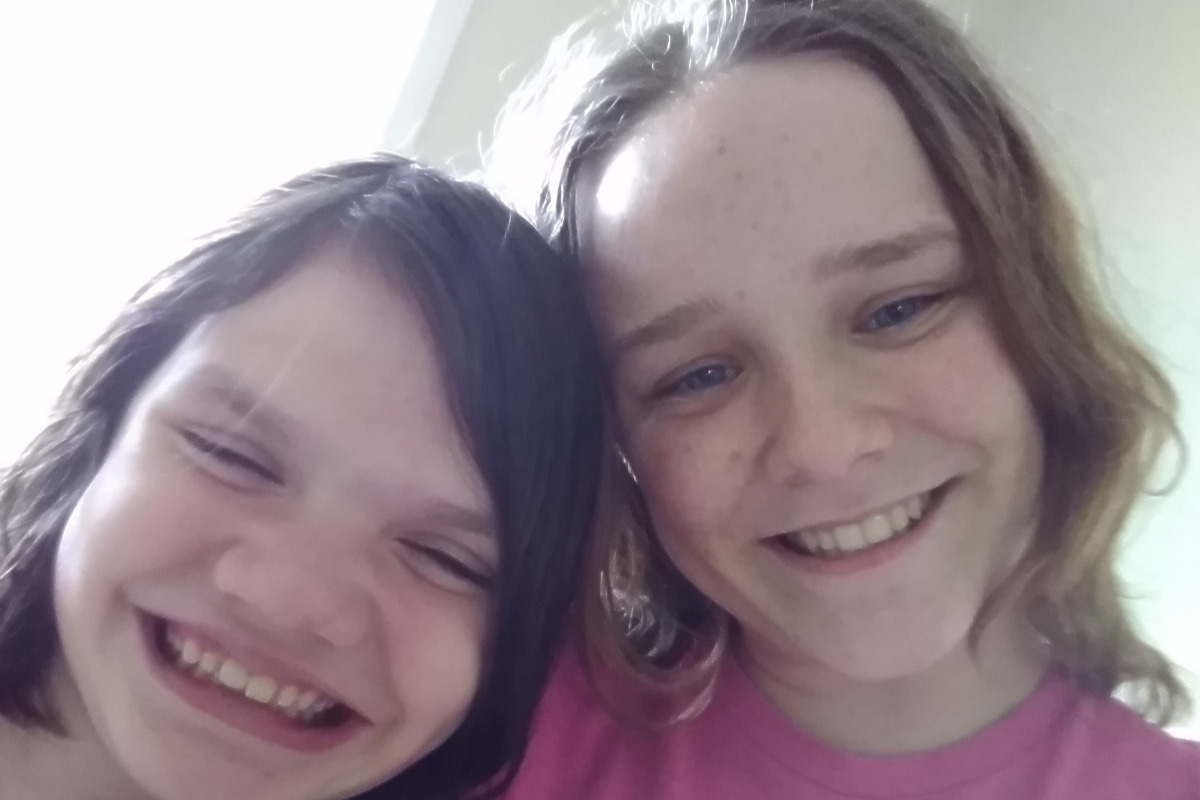 Jamie, 12, came to me February 4, 2015 at age eight. Her acute and chronic health conditions were
Autism Spectrum Disorder, Hypotonia ("Floppy Baby Syndrome"), Microcytic Anemia, Abdominal Distension with nausea, vomiting and diarrhea, and a cognitive level below preschool age.
She was nonverbal, unable to chew food and on a puree order, as well as incontinent with ulcerated skin.  We made a 1.5 hour round-trip drive to Burlington, NC, twice a week for therapy.
Jamie has made much progress, but remains incontinent with severe cognitive and verbal limitations. Some of her challenges require lifelong treatment. 
I am a very strong, healthy 76-year-old who still works at least four nights a week caring for terminally ill seniors. This way sitters can be with the children while they sleep, and I can be available to handle their needs during the day.
It is not possible to know the heartbreaking circumstances these particular three children suffered through; to have experienced what it has taken to get them to where they are, and not feel a burden to ensure their future.
I ask your prayers for my girls' continuing progress. Sincere thanks for whatever you give to help me fulfill my hopes for them. 
May God richly bless you!
  -- Marie Thomas

Fundraising team (3)
Marie Thomas 
Organizer
Raised $4,865 from 46 donations
Reidsville, NC
Veronica Pinnix 
Team member
Raised $1,005 from 19 donations
#1 fundraising platform

People have raised more money on GoFundMe than anywhere else. Learn more

GoFundMe Guarantee

In the rare case that something isn't right, we will refund your donation. Learn more

Expert advice, 24/7

Contact us with your questions and we'll answer, day or night. Learn more