"Strangely Ready" by Sara GrovesThe words to this song could not more perfectly describe where we find ourselves.
This past summer our lives were forever changed. We got on a plane and flew overseas with our two oldest children and Kim's sister Tricia to volunteer at an orphanage. After many hours of travel, we finally arrived, weary but excited.  We will never forget stepping out of the car, looking up and seeing two very tall boys running, then jumping onto the trampoline in the yard. They then quickly came to meet us, kindly introduced themselves and offered to help us with our luggage. Orphans, for the first time in our lives had names, faces, and lots of emotion. Already being parents of six children we had not thought much about adoption. To respond to the call to "look after the orphans in their distress" must be for someone else, right? But there we were, mesmerized by them and deeply moved by their situation. We were confronted with a (no longer theoretical) need to try to imagine what it would like to be an orphan. Our extended family was large and very supportive - could we picture what it be like if they were no longer there, or had never been there to begin with? What a burden for children to have to try to carry or to even understand!
That week we bonded with this very special sibling set of four - two older boys , a sister and a younger brother. We were especially drawn to them as they were a little family, reminding us of our own. It was clear from the way they looked out for each other,
that they were very close. The siblings followed us around enjoying our company, asking us questions and making us laugh, creating very beautiful memories.
Upon returning home we immediately began to research what it would take to adopt this family. We ordered books, called an adoption agency and began the process of finishing what had begun in our hearts while overseas.  We have continued to be a support family to these children using Skype and sending packages and cards every week. We have been surprised to feel the reality of how difficult, long and daunting this process is! It is heart wrenching to be separated from them. They have so eagerly accepted us and have trusted us with their hearts. We love watching them interact with our children here at home over the computer screen. Bittersweet, but it is what we have right now.
Kim shared this with me the other day when I got back from work:
"Lewis (our 11 year old son) approached me today after breakfast and threw his arms around my waist while I was washing the dishes.  He said, "You know what mom?  I think I am going to get married when I'm 19. That way, I can start my family young.  That's smart.  That way I will be able to enjoy my great grandchildren later on."  I tried to hide my laughter and attempted to take him seriously because I knew he was proud and was seeking my approval.  I was incredibly touched.  He inadvertently told me how secure, loved and cherished he felt. "
His words conveyed to Kim and me, all of this and so much more.
No matter how strong or able your adoption paperwork says that you are, you find yourself doubting and asking, "This is crazy, can we really do this?"  Little did our son know that his words of love and security reminded us again that the Lord has given us something very special here in our home. With His grace we can persevere through the adoption process.  We are eager to share with these new children something they may have never fully believed was possible: that they are delightful, worthy to be enjoyed and cherished forever, part of an earthly family where they belong and can return throughout every stage of life, and most importantly, able to be a part of a spiritual family that the Lord is building in Jesus. None of us is born into God's family - we're all adopted :)
We are fully convinced that this was a supernatural introduction and that adopting is God's plan for us. We have been praying for "something next" for several years now. We would have never dreamed this was what He had in store for us.  I think that is typical, right?  He doesn't choose our "first choices" or what comes easily most times.  In hindsight, it's just perfect!  He knows our gifts (He gave them) and our weaknesses (He shows his perfected strength in them). This opportunity has already begun to bring out the 'new creation', and 'the dead man' in us. The repentance engine has kicked into high gear around the Hofmann house since we've been back! We are being led to greater dependence and maturity in Him! 
Now to matters of money (this is a fund raising site after all)...
Being convinced that this is what the Lord has for us, I can confidently say with the apostle Paul, "Not that I desire your gifts; what I desire is that more be credited to your account... And my God will meet all your needs according to the riches of his glory in Christ Jesus." We have given to others who have adopted in the past and I have to agree with Jesus that, "where your treasure is, there will your heart be also." If you participate with us in giving, you will receive desires in your heart that come from the Lord - who knows, the desire may even be to adopt!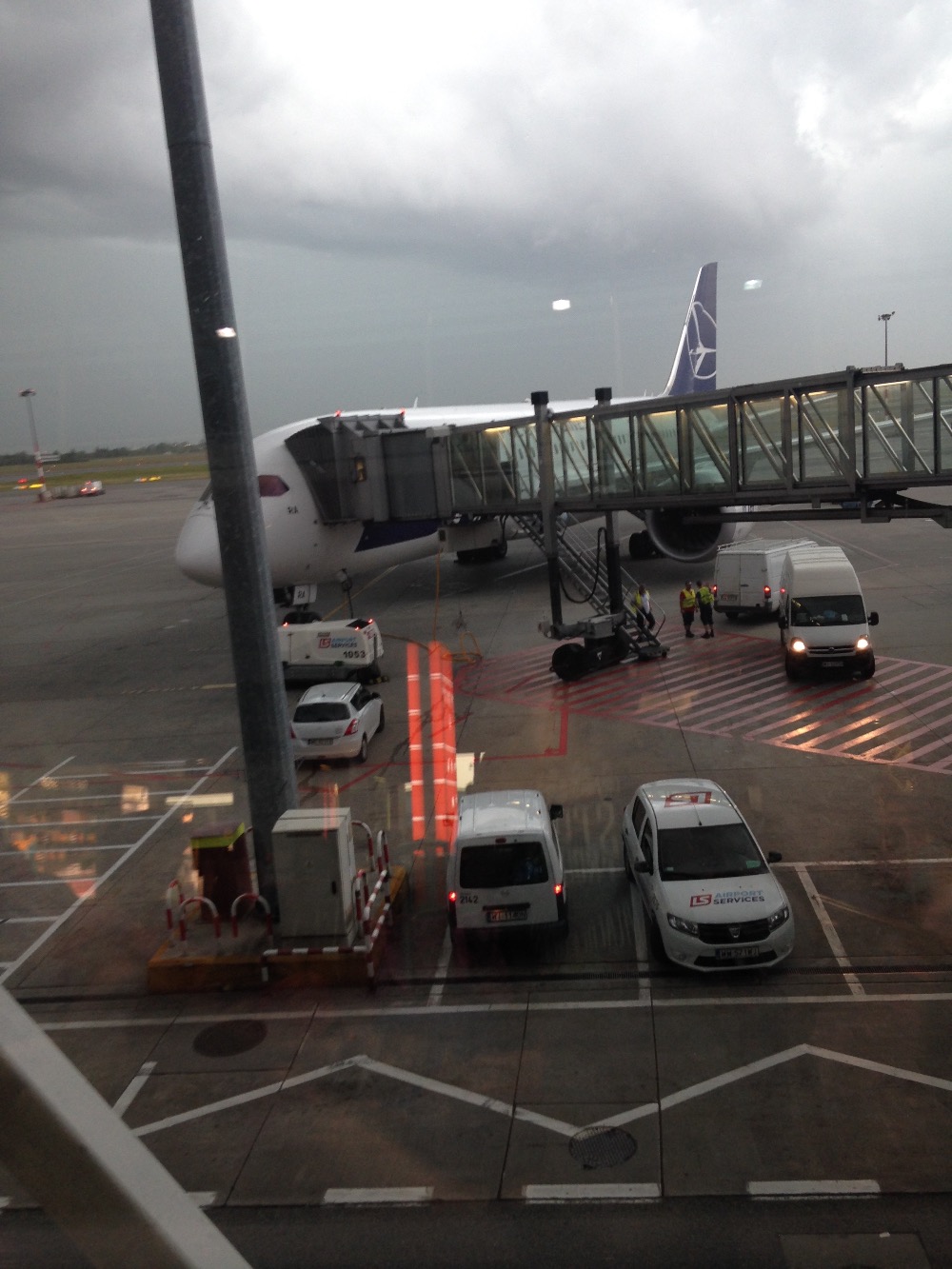 In all of this, please pray with us!  There is SO MUCH that needs to take place before this can become a reality!  This is not at all a "done deal".  Our paperwork is in process and we are still many months from hearing that we've done it all right.  We are praying for the paperwork to miraculously flow smoothly.  
If you would like more information or have specific questions please do not hesitate to contact us!  We are eager to discuss any question you may have.  Thank you for reading this!
Love, Karl and Kim Hofmann
"In all your ways acknowlege Him, and he shall direct your paths"  Proverbs 3:6