Gianna's Medication Expenses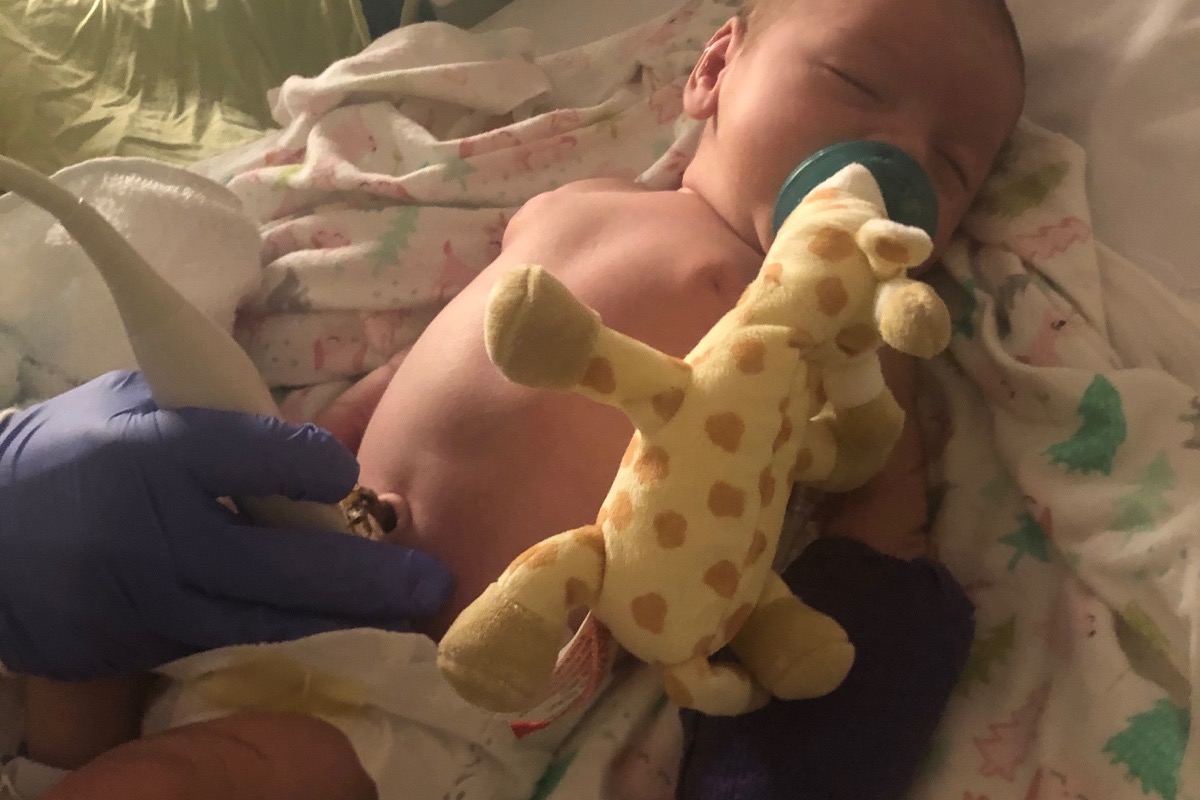 As most of you know, I've been in the hospital the past week with my 12 day old daughter, Gianna.
It started with a trip to the ER when I noticed a "pimple" under her armpit, she wasrunning a fever, developed a rash in her diaper area, & was spitting up/ having diarrhea of an excessive amount. Upon arrival the on call doctor suggested it was MRSA (a type of staph infection), but in an infant so young they would have to do a full work up. This included a spinal tap, a catheter for her urine, bloodwork, & a swab of the pimple under her armpit. While reviewing her initial results, we discovered inher urine she tested positive for Strep B -despite me having been treated for it before she was born. That made 2 infections& they started her on vancomycin. Then, the doctor told me that they discovered she has Bilateral Hydronephrosis Stage 2-moderate blocking of urine in her kidneys upon review of an ultrasound we were sent for after concern of strep b infection in her urine. (In infants this means kidney/ stomach abnormalities.) We got referred to a Nephrologist outpatient to get a follow up ultrasound once were discharged. At this point, the swab came back positive for MRSA. The doctor determined the antibiotic she was on, the Venco, was notgoing to work because the type of MRSA she has is resistant to that particular antibiotic.
Here comes the issue & why I've had to resort to this
Gianna has no health insurance. We're currently waiting for approval/ notice of her acceptance, for the new insurance cards / policy / ID number / membership cards so I can give the hospital registration people the information.
We've tried 2 other antibiotics , one she is allergic too & developed a rash, (Daptomycin), while the other, (Clindomycin), didn't show any improvement.
Basically, the medication they wanted to start 3 days ago, Zyvox (Linezolid), can only be prescribed if given pre-authorization from the insurance company because they don't just prescribe it to anybody. Gianna has no insurance. Currently, she is on no antibiotics & her MRSA is still activein her body, as new spots have continued to pop up/spread.
I was given the option to pay for the first 3 days of the medication out of pocket. 
It's approximately $504 for a supply of 3000 ML. She would need 2 a day to start off with.
That leaves the total at approximately $3,024.00
I would not ask if it wasn't urgent. Anything helps.



Jesus saves Make time for prayer