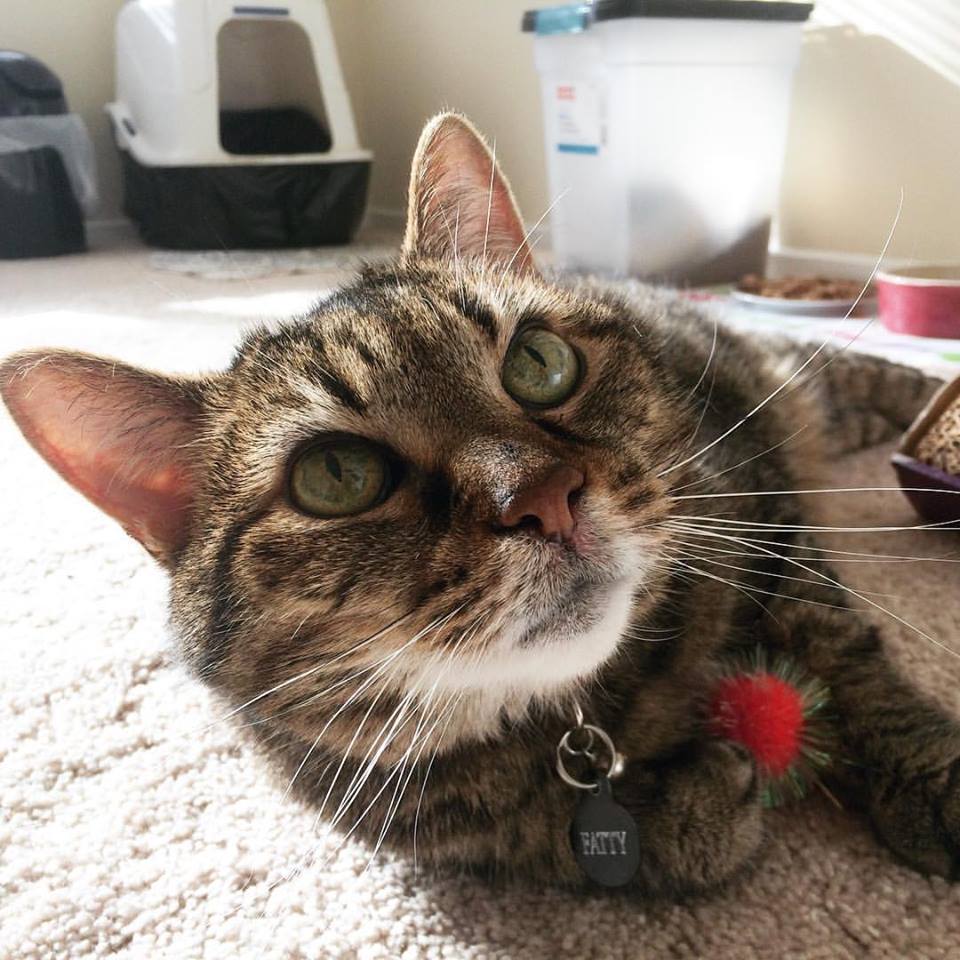 Fatty has been having issues for about two weeks now, but didn't think it would turn out to be this bad. He began to vomit 2 weeks ago for a week, the vet and I weren't sure if it could have been from his liver supplement (just started less than 2 months ago and was in great health other than a MILD elevated liver enzyme) or not, so to be safe, we took him off of it and started him on wet food to ease his digestion. He did great for a week until he just stopped eating entirely starting yesterday, 12/10/15. I rushed him into the vet today and after blood work, x-rays and an ultrasound, it appears that Fatty has cancer. Specifically mast cell tumors taking over his spleen, his spleen is about 6x larger than the average, healthy spleen. His white blood cell count came back with some elevations and strange levels the dr hasn't even seen before and had to look up. He has dropped a pound in weight and as of today, for the first time in his ENTIRE life, he appears to be uncomfortable and somewhat lethargic.
After racking up a $500 vet bill today that I couldn't even fully pay, we're taking Fatty to an oncologist on Monday, 12/14/15, to see if there are any options that will give him quality of life for his final days (weeks, months, no idea how much time we have), and up front it'll cost $220 just to have him seen. I have no idea if he can really be treated or if it'll just be pain management until he lets me know he can't keep going any longer, but damn it, I am going to try to do anything in my power to keep him happy and comfortable as long as he'll allow me to do so. I won't bother with chemo if it'll be more detrimental on his quality of life, he is a 16 year old cat and even though we've been unbelievably lucky until this abrupt moment, I won't put him through anything too taxing, his happiness is all I care about.
I put the GoFundMe goal at $1500 because all of this is going to add up quick whether we can treat, manage or have to put him down plus urn costs. I will update the goal as we see how things go, right now I'm only guesstimating, and if you remember good ol' Lucy, you know we've been hit hard financially with pet problems this year already. Lucy cost us $3000 after eating a blanket and needing foriegn body surgery the night before we moved after dropping $4000 on the house we're renting.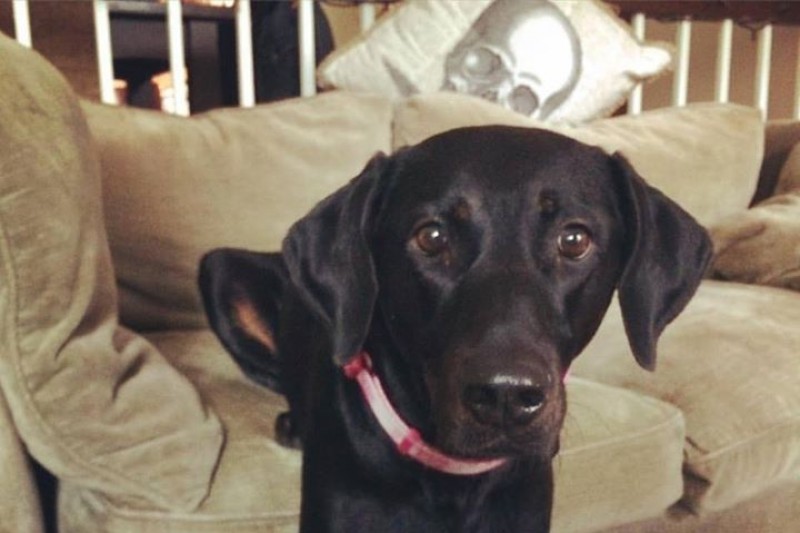 Not too long after Lucy, my family lost our family dog, Jolie. I raised Jolie as a puppy and then my dad took over and she became the light in his life. Losing her was tough, but it was also hard because it felt like we lost the last peice of our father who died 3 years ago, just months after my brother and months before my mother.  We also lost Zeus 2 years ago abruptly and it was absolutely devastating. I could really use a damn break from death for a while, but seems it's just not in the cards right now.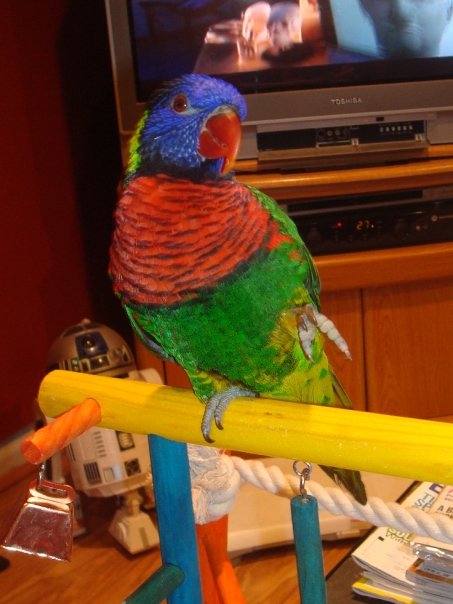 This year has been hell. Work, pets, my health and finances have kicked our ass. After all the pet costs, I've had to spend $3000 out of pocket trying to figure out my hip problem, but it was never concluded because I could no longer pay the costs, Obamacare screwed up everything and my insurance barely covers anything. I've still got $1000 left in medical bills, about $3000 worth of work needed on my car, my credit has sucked because Lucy's surgery was paid with credit, and the holidays haven't helped with any of this. We have nothing.
I truly HATE asking for help, but when it comes to my kids, I will do it. I didn't have an easy upbringing AT ALL and my adult life has proved to be even more difficult, seems every time I get back up, I get knocked down harder each time. My kids mean the most to me, but Fatty, Fatty is so very special to me. He's my therapy, he's the ONE thing that has ALWAYS helped me no matter what. I feel like I'm losing the one being (outside of Dan) I've ever been able to truly count on, he's my solace. 
I am utterly devastated. I feel like I'm losing part of my soul.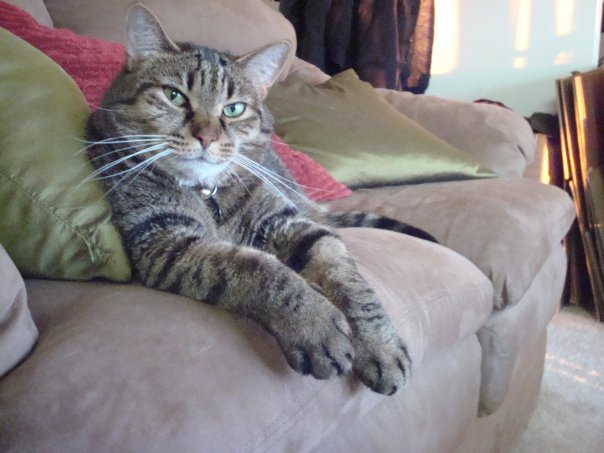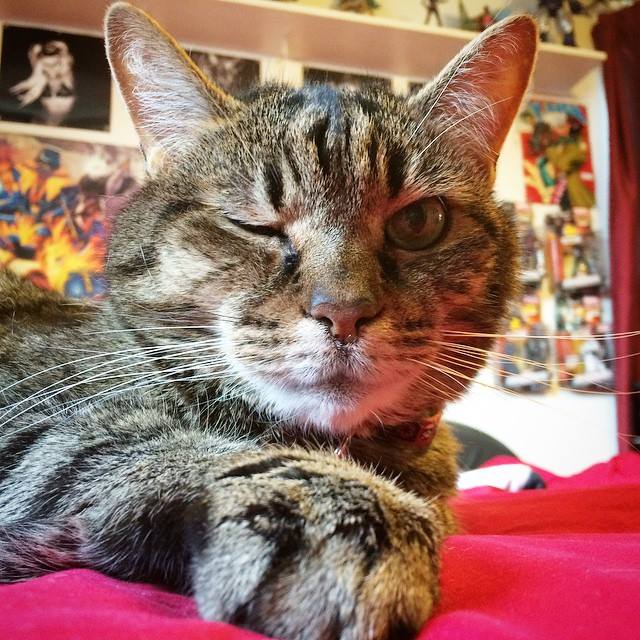 Organizer
Camille Richardson
Organizer
Woodbridge, VA