Save DrownedinSound's Community
From one bunch of music lovers to another: Help us resuscitate our site and rebuild our infamous forums.

Due to old code and a lack of investment over the years, it currently costs us over £700 per month to run our messageboards - and it costs over £1500 per month to keep the servers running on our site that is free for everyone to access. The boards (aka "the indie mumsnet") rarely generate what they cost to run in advertising revenue, so we need to move them somewhere cheaper. Ironically, the new place we've found is not only cheaper but far better than what we already have. 

The restoration and transition of the forums will cost us at least £2000 and we need your help to raise the funds to keep the forums going.

Update: Within 24 hours we have raised enough to rebuild our forums and move them to a much cheaper service. However, having been blown away by all of your support and people continuing to ask if they can help, we want to secure the future of the forums. We are hoping to raise enough to pay our server bill for the next six months - a £1000 per month on the new cheaper server. This will guarantee that the forums will exist for the remainder of 2016. Any additional funds will be spent to secure the future of the community.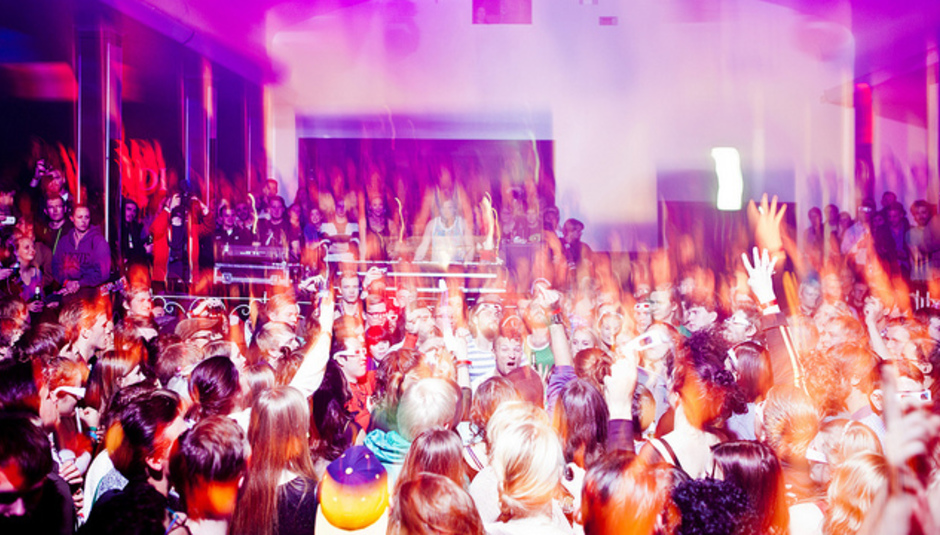 WUT?

Just over 16 years ago, we registered the Drowned in Sound  domain and started a website because we - a bunch of enthusiastic music fans - wanted to and no-one could stop us. Sadly, it seems the time may be nigh when we can no longer sustain what we're doing. Perhaps you can help?

Back then, our mission was simple: We would run a sort of digital fanzine and have some forums for people to convene to chat with like minds across the globe. Create a space and let them, the much-maligned great unwashed, argue about the best Radiohead b-side, share brilliant/terrible puns, and enthuse about the music they love.

Flash forward, past the rise of Friendster and the fall of MySpace, and still our forums remain. There have been bands formed (including Bloc Party), music discovered, and several marriages amidst all the chat about James Blake and Primavera. People have moved in together. Club nights have started. Members of chart-topping indie bands have posted drunken retorts at 3am... 

Now, with ever rising costs and an over reliance on a decreasing trickle of advertising (our only revenue stream), we are finding that even with 3 million visitors last year, the economics of running a dilapidated forum are not adding up.

Due to old code that has been gaffa-taped together over the years, it costs us over £700 per month to maintain our forums, and due to the nature of the content - not to mention the likes of Google/YouTube and Facebook pummelling the price of advertising into the ground - we are now unable to meet those costs every month. 

I WILL TRY, TO FIX YOU

However, we have done our research and found a solution. It comes in the form of a much-much cheaper service to run our forums on. A modern message board system, built, optimised, maintained and developed for one purpose: to be an internet forum.

It will also cost a lot less to run and work on mobile devices and other impressive 'things'. Plus, we can export all of the old threads and user accounts, but - and this is, I can not lie, quite a BIG BUT - it's going to cost us at least £2000 to transition 15+ years and millions of threads over to the new service.

We hope that the forums have meant something to you, and that you appreciate the valuable role they've played in connecting fans of bands both big and small. The site plays an incredibly important role in the day to day life of over 1000 regular users, and 1000s more who lurk on the site each and every day of the year.

When a major catastrophe happens (O HAI ATP!) or some information is hard to find, our forums are almost always the best first port of call. They've become a genuine institution. A beacon for bands to find members. A place where the fish puns flow as freely as the recommendations of where to drink before a gig at the Barbican.

Sure, like all forums they have their darker side but those occasions are far rarer than the outlet for knowledge, enthusiasm and japes. Like "an indie mumsnet", the site has become a very human place on an increasingly bland internet. Like the rest of the site, it encapsulates the freedom and possibility that the early pioneers of the web believed in, and with your help, long may it continue.

We know you're not as rich as Chris Martin, but whatever you can contribute would be great. Whether it's the price of a pint (check our forums for the current market rate) or more like the amount you made on eBay from that debut 7inch of that band someone on our forum tipped you off about, we and all who sail in us, would be incredibly grateful.

Thank you,

Sean Adams (@seaninsound)
Founder and current Editor of Drowned in Sound.

FREQUENTLY INFURIATING QUESTIONS 

Q: "Oh, hey there, why don't you just pivot and become the new Zoella of post-rock?"
A: Shyeah! You are probably also wondering why we're not just populating SnapChat all day with #content in the hope of getting a book deal... do you know how little money there is in book publishing, pal?

Q: Why don't you just move the whole site to Wordpress, that's free isn't it?
A: What an amazing idea, why didn't we ever think of that... Except the site was built before Wordpress ever existed and has been transferred/translated in various coding languages. And they don't do forums. Thankfully the place we've found for the forum just does forums, and it does them brilliantly. 

Q: If I donate £6.66, will ESA ("Evil Sean Adams") promise not to ban me from the new forum?
A: Maybe.

Q: Can't you find an intern to fix the site for free?
A: That would be great, but due to the complexities of the site and the fact it's actively used by an arena-sized audience every day, we can't have a bodge job. The work requires expert knowledge and as yer man Mike Skinner once sung, a grand don't come for free (not that this is particularly relevant to your question). 

Q: What does "wut?" mean?
A: You'll find the answer and a full list of DiSisms, here .

Q: I've not got much to give, could I give you a bit more every month?
A: That would be amazing.


Organizer
Sean Adams
Organizer
Streetgames UK, North West England, United Kingdom