Dystopia Rising : Colorado
Dystopia Rising : Colorado needs YOU!
We are the Directors of the newly minted DR:CO chapter and we are incredibly excited to bring you the best in live action role play, horror, and player experience. In order to do that though, we need your help getting our first season of survival adventure up and running!
Meet the team behind Dystopia Rising : Colorado – Your Directors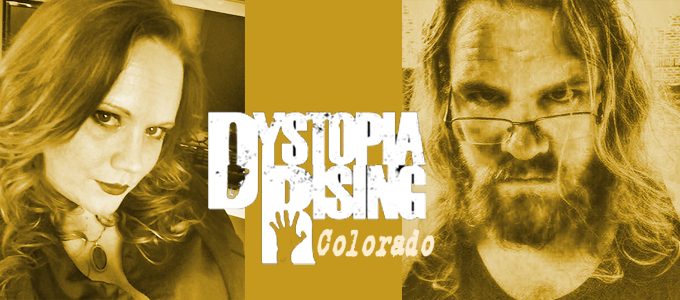 ST Director Raymond Bruels III
– Ray brings decades of larping experience both in the game and as a storyteller to the DR:CO chapter. His unique experience not only as a larper but also as a horror enthusiast and artist makes for the perfect blend to bring you great story as well as a strong command of the genre. Making players the spotlight of the game, Ray's experience as a storyteller will blend excellent roleplay with challenging survival scenarios leaving players at the edge of their seats.
Coordination Director Juliet Meyer
– Juliet's background in convention organization, cat herding, event management, and marketing makes her well equipped to handle the challenges of running a live action weekend from behind the scenes. Her background in technology as well as traditional media will lend the Colorado chapter a strong base from which to build their survival epic. A larper of 15+ years herself, Juliet prides herself on problem solving and crisis management… Unless she runs out of coffee. 
 Behind this dangerous duo of do-goodery are two additional teams (one for each director) supporting the DR:CO experience. Dystopia Rising is built on the concept of teamwork and community, so in many ways "it takes a village" was incredibly important to us when we started on this journey. 
Dystopia Rising as a system relies heavily on the team and group experience and it is in that vein of working together as a community to create something amazing that we come before you today.
Dedstop Currency - The Gold Standard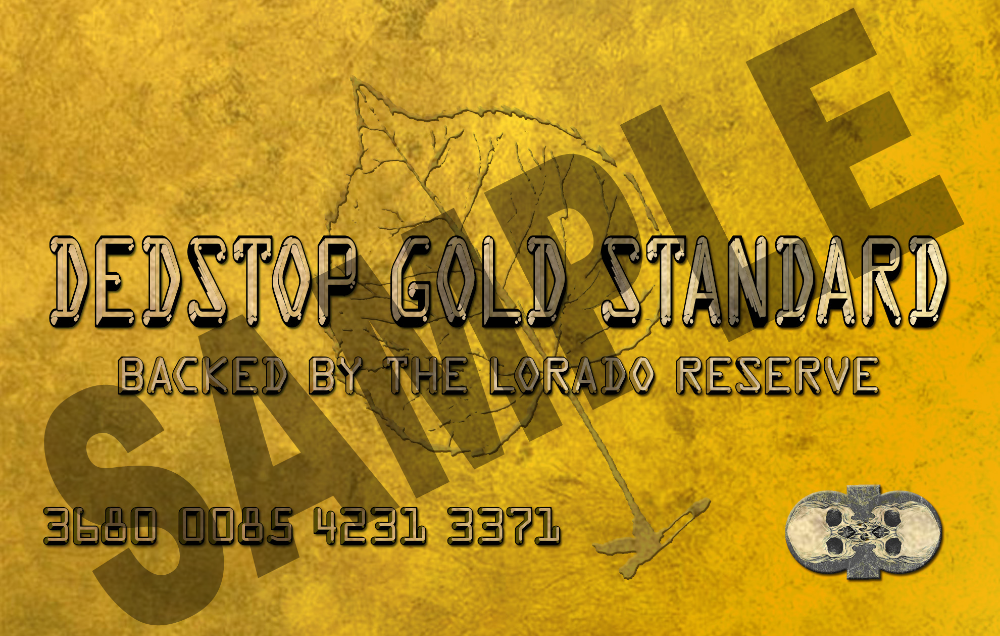 What will my money be going towards? 
Your donations will be going to site fees – Colorado campsites are incredibly beautiful, but they are expensive.  This crowdfunding initiative will help ensure high production value, as well as help lock in the various events for 2016.  
What are assistance points? 
Assistance points are a spendable out of character currency that are awarded to players who were willing to go above and beyond to support their chapter with time or monetary assistance. These points are spendable in a clearly defined fashion in the DR rules.
 I'm new to LARPing 
Live action role play is a wonderful hobby that's community oriented and excellent exercise! To get an idea of what to expect from your DR LARP experience, feel free to
read this review
.  
What is Dedstop?
Dedstop is name of the town that serves as the fictional in character location of the game.  Located in the hills west of Denver Dedstop is a trade-stop for various caravans passing between other settlements west of the "Big Rock Mountains" including The Rend, El Dorado, and Vegasia.
Dedstop has seen both booms and busts.  Life there is as hard as the last strains of humanity who reside there.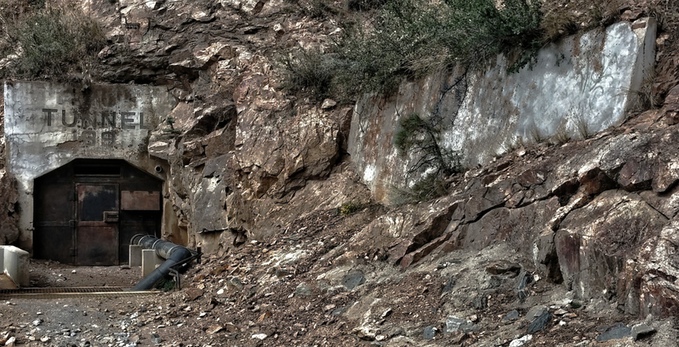 "For the last three seasons, DedStop has been fightin' for its very existence. Strange raiders, bolder and somehow crazier than the others, have been comin' in the night, burnin' our buildings, desecrating our farms, and stealing our children. We don't know much about them, 'cept they leave strange markings and little idols behind. Things are pretty dire. But Alfred Roy Rogers Carson and his family has stepped in again to save us. He put the call out on the caravan routes, anyone lookin' to make a name for themselves, and earn a bit of Gold in the process, oughta come down to DedStop and take up a bounty on them raiders."

 As a frontier town in the Apocalypse, Dedstop is where you could find your fortune or your final resting place.  For those bold enough to travel into the hills west of the "Mile Tall City" you'll find other rough and tumble survivors anxious to make their mark on this world.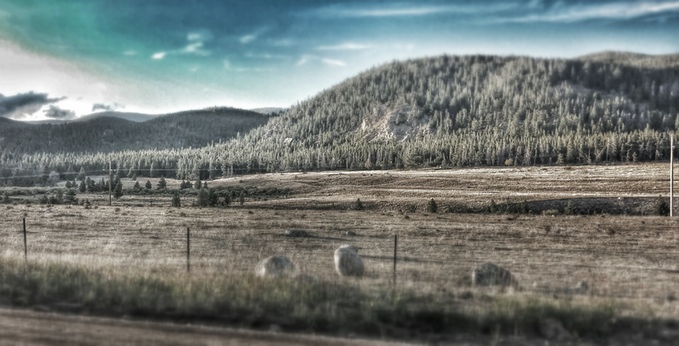 Where is Dedstop?
Dedstop exists in our game world near Central City, Colorado, nestled in a valley that's divided by a creek that runs  along an old "rumble road." Dedstop is financed by the variety of mines that surround the encampment.  The location is fairly remote, hidden back in the front range to ensure a fair distance from the old "Mile Tall City"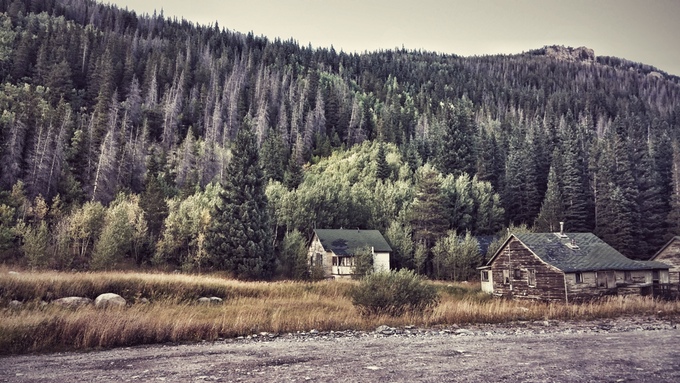 When will games start?
Games should begin in November.  You can find our schedule of games
on our website
.
Where will games be?
Games will take place in Conifer Colorado (about 45 minutes SW of Denver)  at Beaver Ranch. You can learn more about our site
by visiting our website
Can I donate a different amount?
Yes!  If you'd like to donate a different amount, your donation will be matched dollar for dollar in Assistance Points.  Every dollar makes a difference.  You are not required to donate at one of the levels below.
I'd like to know more before I donate
You can
find us on Facebook
, and can find out more about our game and specific strain listings as well as other information on Dedstop itself by visiting our site - 
www.dystopiarisingco.com

Organizer and beneficiary