Dennis Kozacek CWAA Scholarship Memorial Fund
He flew with passion, taught with purpose and loved without condition.
Dennis Ray Kozacek, 70, from Ridgefield, WA, passed away on Monday, April 29, 2019 in nearby La Center in an airplane accident.
Dennis was born in Nampa, Idaho on November 27, 1948 to Edward and Olga Kozacek. Married to Laural Lynn Stephens at Lake Tahoe on October 26, 1974. Following an honorable and full career, Dennis retired as a Commander from the U.S. Navy after 20 years of service as a carrier pilot and fighter pilot instructor. Dennis continued his flying career as a commercial Captain for People Express Airlines and FedEx. His passion for flying was closely followed by hunting, fishing, hiking, skiing and raising Brittanys. Dennis' highest priority and most lasting impression was always his exemplary parenting of his three children. He is survived by his wife, Laural, and children, Kyler, Madison and Carter; parents, Edward and Olga and brother Don.
His time in recent years was filled with teaching aviation, volunteer work and many projects for his family, friends and church community, while constantly being a skilled, willing and most dependable husband, father and friend.
In lieu of flowers or gifts, the family asks that donations be made to a college aviation scholarship fund through Camas Washougal Aviation Association (CWAA) where Dennis devoted and volunteered his time. 
Memorial service will be held on May 10, 2019 at 2:00pm at the Glenwood Community Church.
12201 N.E. 72nd Avenue
Vancouver, Washington 98686-2402
(360) [phone redacted]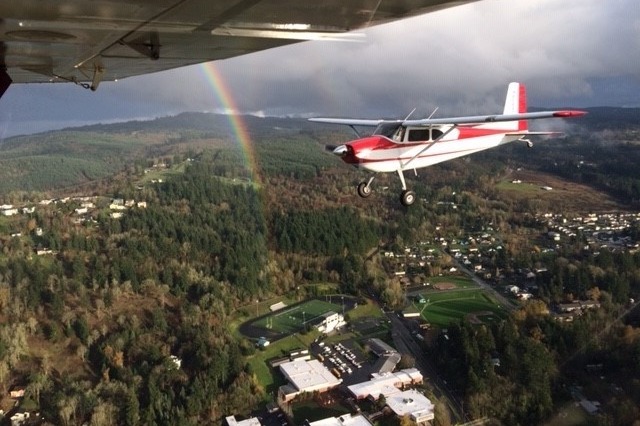 Organizer
Kallen Hawthorne Gatherer
Organizer
Camas, WA