De Colores Cookie Caravan- SAV, GA
Hola y'all!
My name is Ely Rooney and I am the proud owner and designer of De Colores Cookies y Mas Cottage Bakery.  I have been operating a bakery out of my home for the past two and a half years and while my local customer base has grown through word of mouth, The Scout Guide of Savannah and local pop up shops, I am now ready to take my business on the road (literally!). I would like to bring my cookies and other treats to the people of Savannah and the surrounding area by expanding my business into a mobile bakery stand and I am looking for your help to raise the funds necessary to make my vision become a reality. 
MY STORY: 
I am a Texas native, lover of music, all things Mexican, wife to the most supportive and helpful husband a gal could ask for and mother to 4 incredibly loud, creative and beautiful kids.  I went to The Art Institute of Houston to study Culinary Arts and Restaurant and Hotel Management and while at first I did not seek out a career in baking, I did work every position under the sun in the restaurant scene. Let's just say that I am no stranger to hard work. 
Savannah has been our home now for 3 wonderful years and while my husband Brian lectures at ASU, I have kept incredibly busy with my kids and my business.  At De Colores Cookies y Mas, I have made a name for myself by specializing in custom hand painted cookies and designing specific treats for my customers events as well as providing traditional cookies, cookie cakes, cupcakes, scones, bagels, custom chocolates, marshmallows and kolcahes. 
What makes us different from everyone else?
Each item is carefully designed and executed to be a truly unique feast for the eyes. When you come to me and ask for something special for your event, my job is to create something that is not only beautiful and unique, but delicious as well.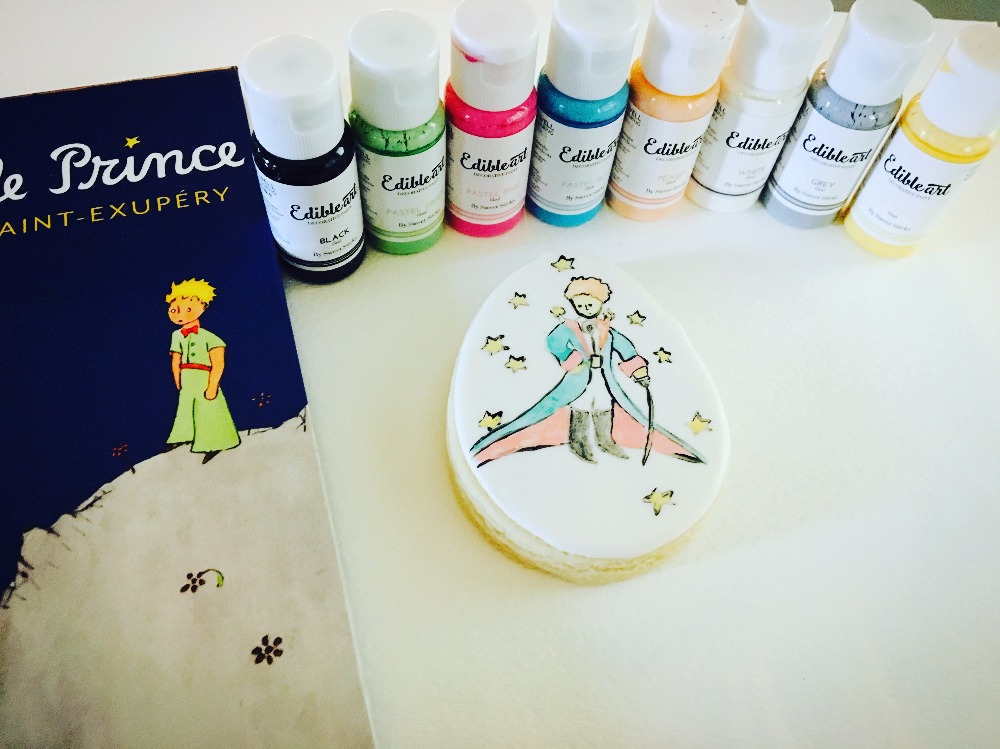 RIGHT NOW: 
 I currently ship all over the US via Etsy and I cater to my local clients as well. My main area of operation is here in my home which is why it is considered a "cottage bakery". We have set up our sun room as my studio /baking space and in this area, I have baked thousands, I mean thousands of cookies and other treats. My customers either come and pick up their items here or I deliver to them in the Savannah and Tybee Island area. I also hold Pop Up Shops and participate in different charity events. 
KENDRA SCOTT        LILY BAY + BAZAAR
RMC BOUTIQUE       WEST ELM
ISLE OF HOPE MUSIC AND ARTS FESTIVAL
FROND AND FERN OUTDOOR MARKETPLACE
BLOOMINGDALE VENDOR MARKET
SOUTHERN SUGARING
SCAD FILM   SCAD ATLANTA FASHION
 SCAD FIBERS DEPT.
DWAINE AND CYNTHIA WILLETT CHILDREN'S HOSPITAL OF SAVANNAH
THE SCOUT GUIDE OF SAVANNAH

AND MORE...!
THE VISION:

While we keep our kitchen operations here in our home, we would love to set up a vintage caravan and exclusively serve the Savannah and surrounding areas for weddings, special and private events, school functions and birthday party's. We would also like this trailer to serve as a pop up station where you will get alerts on where we will be each weekend. 
WHAT WE NEED: 
The reason I have set up this page is because I need YOUR help. I'm calling on our friends, our family, our amazing community to help us make our vision come true.   We have the space and equipment to work, now we need the mobile space to come to YOU! 
Vintage Caravan Trailer and help renovating the space
Cost for licensing and permit to operate as a mobile bakery stand
Every tiny little bit helps. I am beyond excited and super hopeful that our vision will become a reality. Giving my community the joy of creativity at a personal and intimate level is an absolute dream come true and I would like nothing more than to continue doing so out in the open. It threw everyone in this family for a ride when I decided to open up shop and the reality of it is, I simply cannot do any of this without them. And now I am humbly asking you to help us keep this going. 
Thank you in advance for the help. I will keep you all posted on our progress! 
Please like our page on FACEBOOK and share our campaign with your friends! 
https://www.facebook.com/decolorescookies/
or
Instagram:
www.instagram.com/decolorescookies


www,decolorescookies.com



C
heck us out in: 
http://www.savannahmagazine.com/maker-series-ely-rooney/
http://paprikasouthern.com/2017/01/25/creative-hand-painted-cookies-by-de-colores-cookies-y-mas/
www.sarah-tucker.com/baby-girl-shower/
www.sarah-tucker.com
www.popsugar.com/moms


July 22nd:  www.partyslate.com/pros/lincoln-lucy-photography/collections/1786


http://weddings.savannahmagazine.com/2017/08/win-it/
http://savannahnow.com/news/2017-09-05/cookies-cause-savannah-woman-sells-tasty-treats-benefit-hurricane-harvey-victims


Coming soon: La Voz Latina