Chennai Flood Relief
$18,592
of $1,000 goal
Raised by
309
people in 45 months
I come from the beautiful city of Chennai in Tamil Nadu, India.

Rated as one of the most livable cities in the country, recently it has been brought to its knees by unprecedented rain and deadly flooding. (#chennairains #chennaifloods on social media)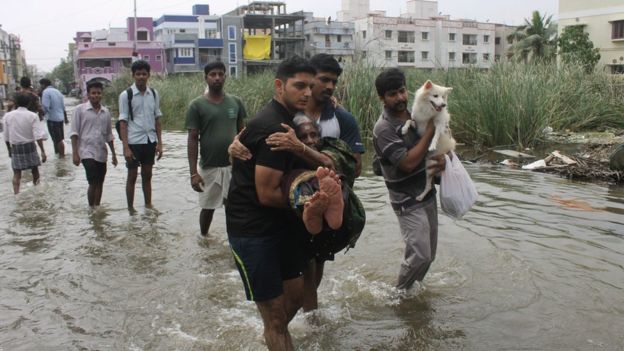 Family, friends and acquaintances are stranded without access to power or public transport. Worse, there's more flooding expected in the next four days. 
While I don't currently live there,  I cannot possibly explain the feeling of deep and utter devastation. My city needs my help and yours! 
In the safety of our homes and with access to the internet, I think contributing a dollar or ten would be straightforward.

Maybe you could skip your coffee tomorrow and contribute $3 to this disaster relief fund. Please note that this is not any official, government-recognized fund. This is just a way for some of us living out-of-town / overseas to help. (Please note that the campaign collects donations in AUD as I live in Sydney, Australia.)

Still reaching out to friends living in Chennai to identify organizations that'd receive, use and distribute the funding in the best way possible, whether right away or in a week's time when the rains are expected to settle. Open to suggestions, leads, and contacts. The money will be transferred via a check or a bank transfer. I will personally share the full details of how the money is channeled. 

*UPDATE*
Shortlisted the following categories to identify support groups helping out with:

Flood rescue + Food + Water
Medical Supplies, camps, hospitals
Animal welfare and relief 
Community Recovery & Rehab
Slums, schools, education

Please see below for details about specific recipients.

Recipients: 

CATEGORY I : FLOOD RESCUE + FOOD + WATER 
1) The original plan was to fund boats organised by a friend's friend, Sunder Ramu. This was replaced by a donation to Oxfam that is building toilets for 60 people in two areas Cuddalore and Kanchipuram (totally 120). I co-ordinated this through my employer, Accenture's network that matched employee contributions - so as to off-set the $ spent on Go Fund me processing fees

Breakdown: 
Toilets for 60 people in two areas INR 60,000
Emergency shelter assistance including tarpaulins, ground sheet, Kitchen set, mosquito nets, and blankets INR, 6,634
Total Transferred INR 66,634

2) Jayashree Ramamoorthy who runs http://www.anandamoldagehome.org/ has been preparing 600 packets of food a day and distributing around Ambattur area. Transfer will be made to Anandam Trust's Indian Bank A/C. 
Transferred INR50K

3) Money for 8500Ltrs of drinking water.  The logistics was taken care of by Agnishwar Jayaprakash who has been doing some great work with the Agni Foundation ( www.agnifoundation.org) 
Transferred INR 175K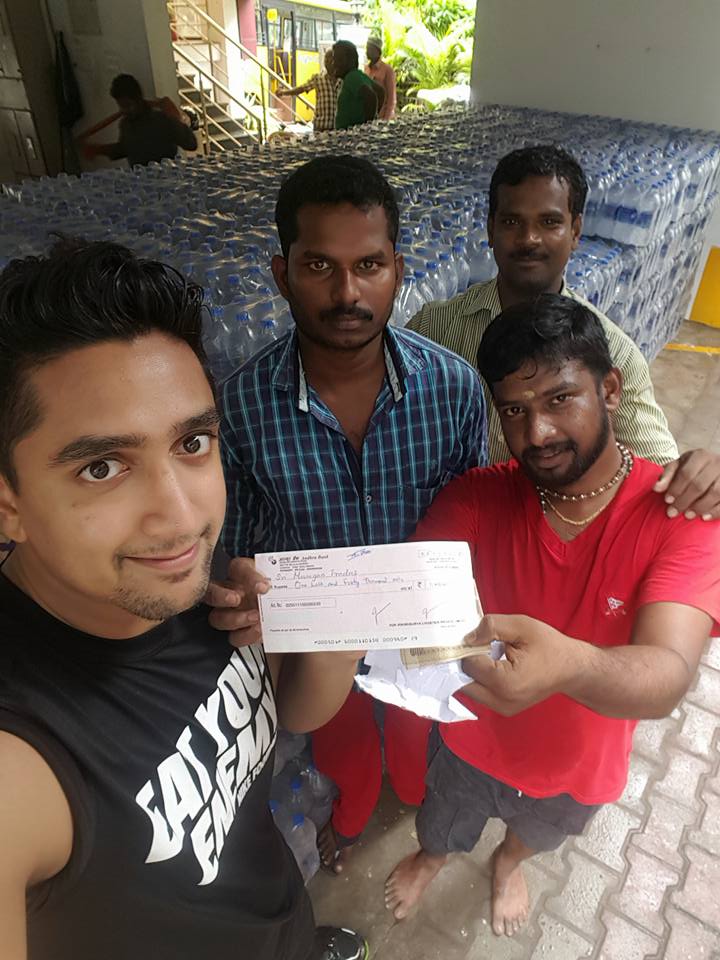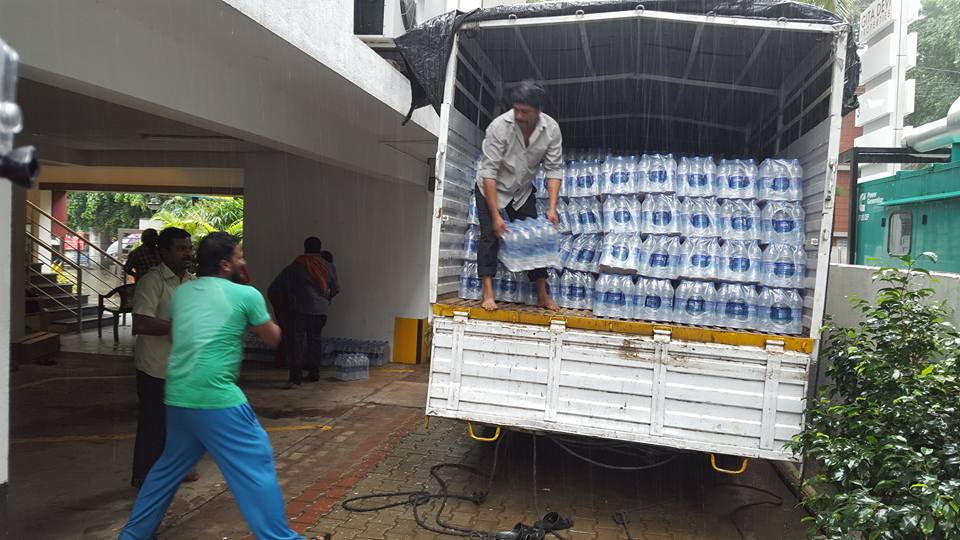 CATEGORY II: MEDICAL SUPPLIES / CAMPS / HOSPITALS 

Kathiravan Kalyana Sundaram who was managing Cuddalore relief efforts and setting up a medical camp wrote to me saying he had sufficient funds. 

So, on donor Ramki Krishnamoorthy's recommendation, I re-routed the $$ to the Public Health Centre in West Mambalam that was destroyed by the floods. 
Transferred INR100K  

CATEGORY III : ANIMAL WELFARE & RESCUE
I cannot, for a moment, fathom what would happen to our animal friends who cannot reach out for help. 

Recipient: 
Blue Cross of India is doing an incredible job caring for pets and cattle (see photo below).
Transferred INR 25,605.50 on Dec 9th, 2015 
Transaction ID: 2JK1329795531140U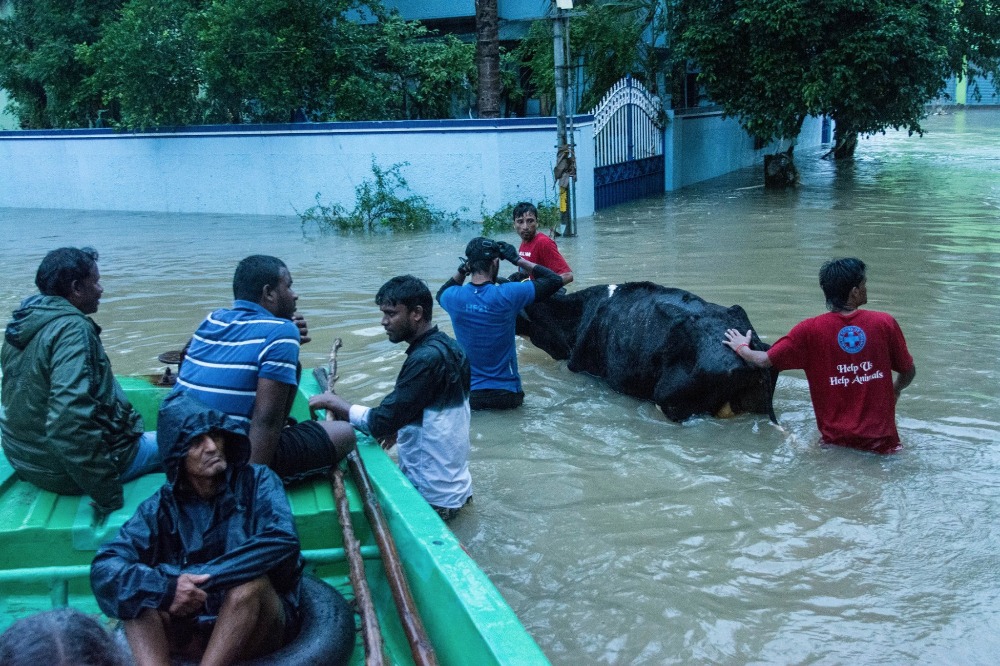 CATEGORY IV: COMMUNITY RECOVERY
Finally, I am planning to allocate the remaining funds to community recovery and rehab. 

Recipient: 
On donors' Bharadwaj Krishnamurthy and Mani Vaidyanathan's advice, I am adding @Actor_Siddharth @RJ_Balaji 's #chennaimicrofund to the list. As per @Actor_Siddharth tweet the money was routed through Bhoomika Trust, an NGO first suggested by donor Mohini Sashindranath. 
Transferred INR 100K on Dec 10th, 2015 
Tracking Number: M2N14505276

CATEGORY V: SLUMS, SCHOOLS, EDUCATION 
Raghul Trekkar and his group in Besant Nagar just distributed 20,000 packets of food. The original plan was to transfer funds to his account. However, he mentioned that he had received a lot of cash and online transfers and asked us to stop contribution to his account in the name of flood relief. 

Recipients: 
Rebuilding Bala Mandir  that cares for over 250 orphans (Times Now video capturing the impact at Bala Mandir  https://www.youtube.com/watch?v=VwFbksjoUjg ) - This was recommended by donor and good friend Divya Ramani 
Transferred INR50K 

Shishu Shakthi
Run by friend Soundarya Srinivasan, 'Shishu Shakthi' is a non-profit trust that works with children from slums of Chennai. Contributed to the re-building of the homes of under-privileged children affected by the floods.
Transferred INR52950.56
+ Read More