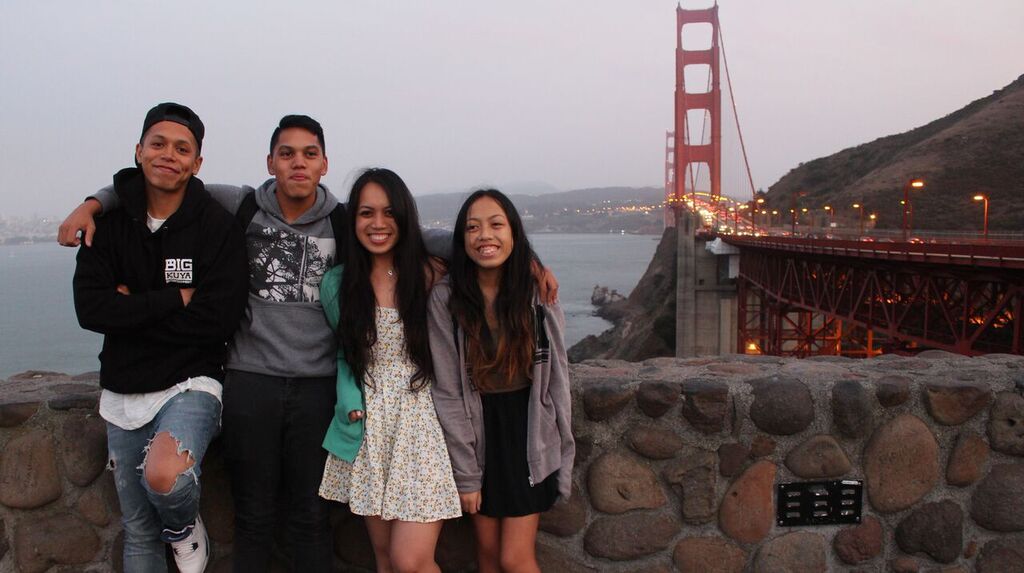 Let us tell you something so amazing about this little teenage lady right here... She is the first miracle we have ever witnessed in our lives and is the reason why we have so much faith in God.
When Chelsea was an infant, her heart was too big for her body and needed a new one. We were all under the age of 10 at the time and my family's second home was literally the hospital as we would come visit her almost everyday and our parents would make shift changes watching over Chelsea fighting this battle with her.
We understood at that time in order for Chelsea to live, someone else would have to die, so that she could take their heart as her new one. As the fight continued, we became very attached to baby Chelsea because of her little smiles and laughs. This little tiny baby had already proven she was the strongest out of this whole family...in fact, she showed us that she would be the strongest person we would ever meet in our whole lives. Chelsea gave the whole family strength and made us finally believe throughout her time before her transplant that everything was going to be okay and that there is no obstacle in life that we can't surpass.
Long story short, Chelsea won the battle when she was 1 as she received a new heart and is the most beautiful and loving person that we have known for 14 years and counting... Although now, it has been yet again, another tough obstacle that Chelsea and our family is facing.
Chelsea has been in and out of the hospital all summer, but has been checked in over a month now since the beginning of September. She has been diagnosed with Ebstein Barr Virus, as well as PTLD, which is another term for lymphoma. She started chemotherapy for the PTLD last week and will continue the therapy for at least 2 months. This past weekend, she was experiencing severe stomach pain and it turned out that she had a hole in her small intestine that required immediate surgery or else a fatality may occur. With lots of prayer and support from family and friends Chelsea was able to pull through the surgery and is currently in recovery. Because of her heart transplant, the doctors are taking extra precautions to monitor and test her heart daily.
We are raising funds through Go Fund Me for the medical bills that my family has incurred. With your support, it will be one less thing for our parents to worry about as their fourth child has to go through this experience.
We all know that this is another battle Chelsea will conquer because she is God's miracle to our family. Thank you for spending the time to read this and even if you aren't able to donate, we do ask for your prayers and to keep Chelsea in your thoughts... This is our baby sister and we give all our love to her because she can never break our hearts.
**All proceeds (minus Go Fund Me's fees of 7.9% of the donation plus an additional $0.30) go directly to pay for expenses related to Chelsea's existing transplant bill and medical care for the months ahead.
**Another preferred method is via PayPal, which has no fees if you send directly from your PayPal account to kylemenez@yahoo.com.
God Bless!
- Cassandra, Russell, and Kyle Menez