save my daughter's eyes 拯救我女儿的眼睛
My name is Yan Chen,from Shenzhen China. My daughter Jianing He, my only child, is suffering from bilateral retinoblastomas.
On July 1, 2013, when she was 17 months old, we noticed a white pupil in her left eye. After a series of eye exams, the doctor made a diagnosis: bilateral retinoblastomas, and her situation was very grave. To save her from blindness and death, we parents tried our best to give her immediate treatment, but unfortunately, after four sessions of treatment in China, her situation became worse.  Also,the side effects were badly hurting her eyes. The outdated treatment method destroyed the tissue cells around the eyes, her eye socket and fat cells atrophied irreversibly, and only the right eye had limited vision. In order to save her limited eyesight, we decided to seek the best treatment we could have, in New York City.
On Oct. 30, 2013, we started treatment at Memorial Sloan and Kettering Cancer Centre(MSKCC) and New York Presbyterian. In the following 5 months, We paid more than $250,000, more than half of which was loans from the bank and friends. In April, We were told all the treatments were finished, and we could go home and needed monthly eye exam  to keep the curative effect.
But unfortunately, in July, doctors found recurrence in her right eye, the one with limited eyesight. The Chinese doctors said there was no other option but to remove her eye ball; we were about to collapse.  Finally, we came back to MSKCC.  There the doctors said the eye was still treatable. But we need $119,000 for her follow-up treatments. During the past year, we exhausted out savings, borrowed and loaned. For a young family under heavy debt, this amount for follow-up treatment is far beyond our means. We already became bankrupt since my daughter was diagnosed with cancer. Now we also have to pay the interest loan to the bank every month. However, to discontinue treatment will put my daughter's life in peril. We parents don't want to give up.  In the past six months, I stayed with my daughter in New York City, far from our hometown, my husband working hard in China to earn money.  For now, ten days have passed since the eye exam in MSKCC, but treatment has not begun, because we are not able to pay the deposit. If we continue delaying treatment, my daughter will lose her only eyesight and may finally lose her life. We want to try our best to save her only eye and her life, but we can do nothing but ask for help. We will appreciate it and be very thankful, if you could help us to save my daughter's eye and her life.
In the photos, you will find deposit letter for the follow-up treatments and some of the previous payment receipts (part of the payments via wire transfer, so the hospital didn't give us the receipts, I wrote them by hand)
The links are for donation ( sorry only in Chinese) Whether you can help us or not, however, our family are grateful for your reading this.
Thank you very much! Best wishes for everybody!
我叫陈燕,来自中国深圳。我的独生女,何佳凝,小名凝凝,正在遭受着视网膜母细胞瘤的侵扰和折磨。
2013年7月初,我们发现刚满17个月的凝凝在灯光下时左眼瞳孔里有反光,类似猫眼。经过一系列医学检查,确诊为双眼视网膜母细胞瘤。这是一种发生于婴幼儿眼内恶性程度最高的肿瘤,轻则失去视力,重则丧失生命,一旦出现能目视观测到的白瞳症状,病情就已很严重。而此时的凝凝出现白瞳症状的左眼经判定已永久的失去视力,右眼的病情也很不乐观。为了保住她的生命并尽量保住她仅有的右眼视力,我们尽最大努力给她寻求治疗。
随后,凝凝在广州中山眼科中心接受了四个疗程的治疗(4次全身化疗,2次眼眶周卡铂注射)。可万万没想到的是,四个疗程后,我女儿的病情非但没有丝毫的好转反倒被落后的治疗方法造成二次不可逆的伤害:双眼眼内组织被卡铂严重烧伤,纤维化。一双可爱的大眼睛不见了,双眼眼睑不同程度下垂,尤以左眼为甚。
看着被疾病和治疗折磨的延口残喘的凝凝趴在床上痛苦的呻吟,我们做父母的心都碎了!
之后,我们辗转北京,上海等著名医院,医生均表示可以继续治疗,但国内的硬件和技术,对完全治愈把握不大。
走投无路之际,好心人帮忙了解到纽约的纪念斯隆凯特琳癌症中心对此病的治愈率大约99%。只是医疗费很高。短暂犹豫之后,我们决定倾家荡产,孤注一掷,去纽约寻求希望!
2013年10月30日,凝凝开始了她在纪念斯隆凯特琳癌症中心(MSKCC)和纽约长老会(NYP)的联合治疗。在接下来的5个月里,凝凝共接受了4次介入疗法(在NYP),3次球内注射和2次激光(在MSKCC)。终于在今年3月的眼底检查时,主治医生Dr.Abramson宣布治疗结束,转入后期的定期复查。
为了治病奔波的这9个月的酸楚和苦涩,独身一人带着凝凝漂洋过海的来到语言不通的异国他乡求医的艰难困苦,这一年过山车似的死去活来的日子,统统都随着我听到主治医生宣布的这个好消息时夺眶而出的眼泪,一起流出,飘远。
然而,劫后余生的幸福却是那么短暂,7月9日在国内复查出凝凝仅有视力的右眼肿瘤复发,国内医生除了摘除眼球别无他法。可那是她唯一能看见这个世界的眼睛啊,那是我们这一年尝尽千辛万苦才保住的眼睛啊。一时我们处于崩溃中,可痛定思痛,我们决定再赴纽约努力寻找最后的希望!在纽约,确认复发,主治医生给出治疗方案:住院做敷贴加四次球注。可高达11万9千美金的高额治疗费彻底将我们挡在前进的门外。对于已经严重负债的年轻家庭是再也无法承受这么高额的治疗费用了,仅之前在纽约的治疗费已将近25万美金,折合人民币大约160万,而这些钱里一大半都是来自向亲朋借款和银行贷款,现在每月还得还贷款利息一万多。去年初次来纽约时,我爱人送我们来之后立即返回工作,而这次他更是不敢耽误一天的工作,压力之大难于想象。
放弃还是努力?这个问题对天下所有的父母都是最痛苦的选择!尤其对我这样年轻又脆弱的家庭更是如此。来纽约已过去十多天,因为无法支付高昂的医疗费,至今,凝凝还没有接受任何治疗。而如果这样拖下去,我女儿就面临失明进而丧失生命的威胁。我不想认输!我不想被打败!我不想眼睁睁看着病魔侵蚀她,夺走她!我要为我的女儿再做最后的努力!但我却又无能为力除了恳请社会各界,在美的华人华侨,帮帮我,帮帮我的女儿!拯救我女儿的眼睛,拯救我女儿的生命!
不管您能否在经济或精神上帮助我,我们这个小家庭都感谢您能阅读以上的文字!!
在下面的图片中,您将看到之前在纽约治疗期间的付款纪录(由于MSKCC的多次付款是从国内电汇的,所以未提供收据,我手写下来)
个人照片里,前两张是在纽约治疗期间拍摄的,中间一张是治疗结束回国后拍摄,最后三张拍摄于患病前。
在下面的链接中,您将看到新闻报道过的一些为我们捐款的纪录。
祝您好运!万分感谢!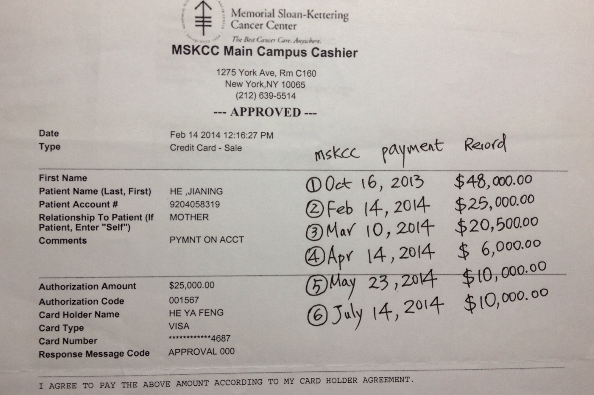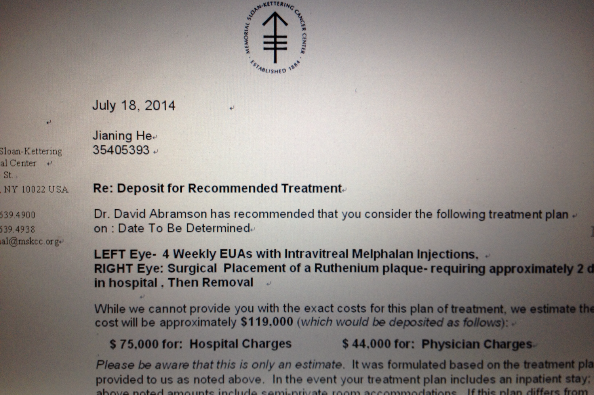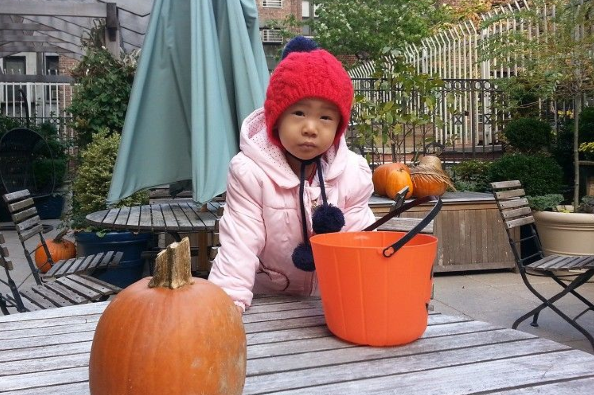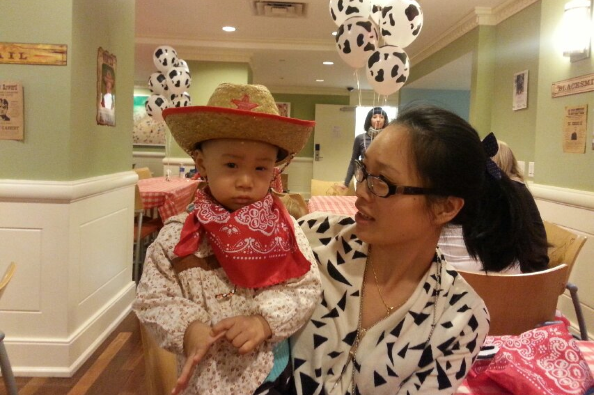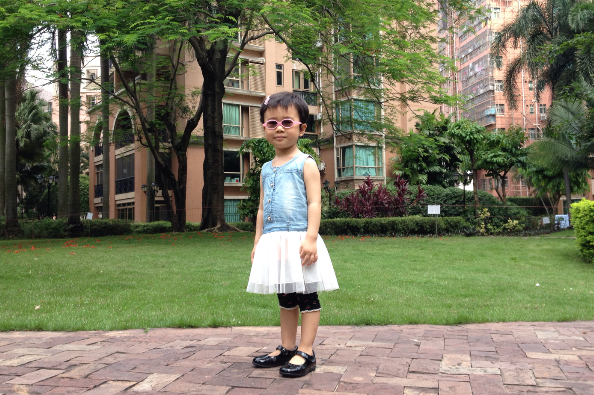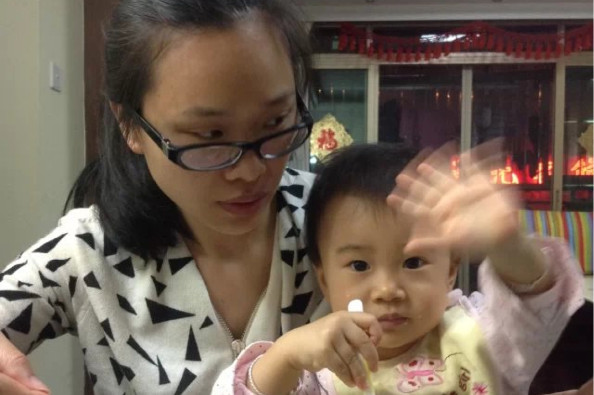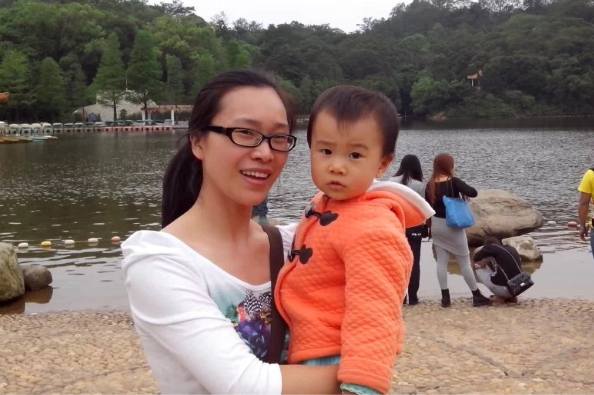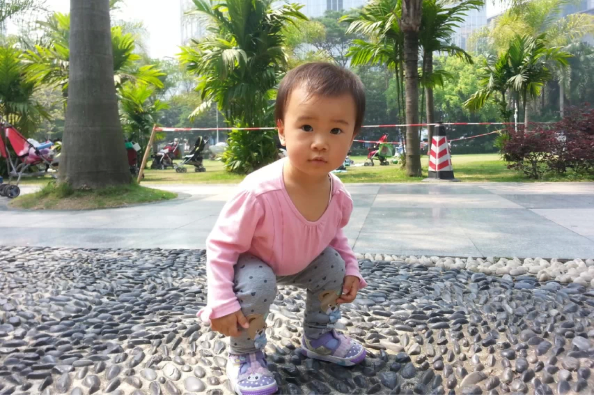 video.sinovision.net/?id=23657
video.sinovision.net/?id=23323
news.uschinapress.com 46k
www.cner.com
Organizer