A Mask For Every American
COVID 19 Resources
For up to date and accurate information about COVID safety, visit the CDC or WHO websites.
A Mask for Every American is DHVANI's mission to provide a free cloth mask to everyone in the United States who needs one.


50,000 Masks Donated and Counting!

Thanks to your generous donations, we have already given away over 50,000 masks! Some of the many folks who have received free DHVANI masks:

The Hopi Nation
Touchette Regional Hospital
Providence St Vincent Medical Center
Fieldstone Senior Communities
Hygiene4All Homeless Outreach
California State Parks
Black Futures Farm
Pearl Women's Center

... and tens-of-thousands of individual healthcare heroes, essential workers and everyday Americans all over the United States.

Thank you so much for all for your support throughout this campaign. Let's end this pandemic together!


 
More Than 100,000 American Deaths

• More American COVID-19 deaths than 9/11 happening 33 times
• Americans make up over 28% of the world's COVID-19 deaths
• More cases and deaths in the United States than any other nation on earth

We can put an end to this! 



The COVID-19 pandemic could be over in a matter of weeks

According to a collaborative study between five universities from around the world, if 80% of the general population wears masks in public, the spread of COVID-19 will drop by more than 90%.

We created a computer simulation that randomizes human contact over a 300 day period to illustrate the impact that wearing masks has on the spread of COVID-19:  CLICK HERE TO TRY IT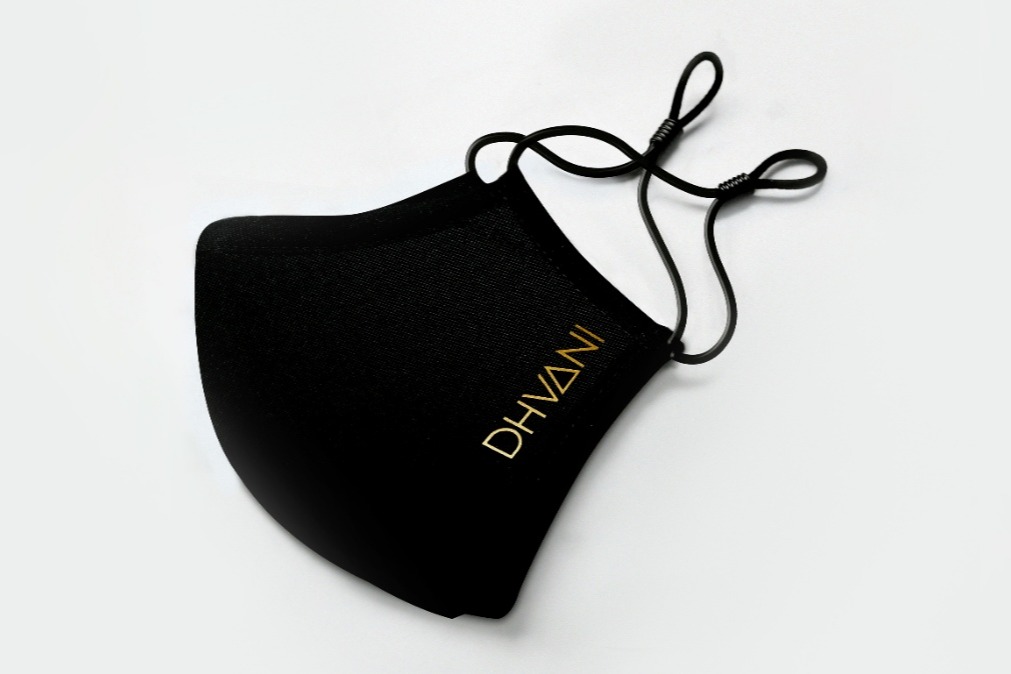 The DHVANI Mask

• Reusable & Washable
• Soft & Comfortable
• Eco-friendly
• 100% Cotton
• Adjustable Ear Loops
• Fits Adults & Children


Frequently Asked Questions:

Q: If I donate, do I automatically get a mask?

A: No. In fact, most who donate already have masks and are donating to help others who can't afford one. If you do need a mask, please see the next two questions below.

Q: I can't afford a mask. How can I request one?

A: If you cannot afford a mask, please visit https://DHVANI.com/FreeMasks to request one.

Q: Can I buy a DHVANI mask?

A: Yes, every penny goes to giving away masks to those in need: https://www.dhvani.com/products/dhvani-mask

Q: How can I help if I can't afford to donate?

A: The minimum donation is $5. If you cannot afford to donate, you can absolutely still help by sharing the GoFundMe with your friends, family and community.

Q: Do masks really work?

A: Absolutely! We even made an interactive computer simulation based on an academic study to make it easy to understand: https://DHVANI.com/MasksWork



Stopping the spread of COVID-19 is up to us.

The list of people who have reached out to us because they are still in need of a mask is getting longer every day. Please donate if you can and share far and wide, so we can end the COVID-19 pandemic once and for all!
 
Combined with social distancing and frequent hand-washing, wearing face masks in public settings – all of us – gives us the best chance to flatten the curve and stop the spread of COVID-19, once and for all.



 
DONATE NOW 

This is Personal
 
The mother of DHVANI's own co-founder and Chief Operating Officer is a Registered Nurse at Elmhurst Hospital in Queens, NY. New York City is the epicenter of this public health crisis, and Elmhurst is the epicenter of the epicenter. A close friend of DHVANI's co-founder and CEO is also working on the front lines as an emergency room doctor in Portland, OR where DHVANI is headquartered.




#myDHVANImask


Who is DHVANI?

DHVANI is a Portland, Oregon-based activewear brand committed to creating beautifully crafted and ethically manufactured Activ(ist)Wear while pioneering the most innovative and environmentally sustainable fabrics on earth.

DHVANI is no stranger to philanthropic activism. Earlier this year, we launched our Buy One, Plant One initiative to help with the reforestation of Australia's 8.8 million acres of brush fire devastation. We plant a tree for every item purchased. And in an effort to directly reduce plastic pollution in oceans and landfills, we recently announced our new Terra Collection—leggings and sports bras, made from post-consumer recycled plastic bottles. 
Organizer
Avi Brown
Organizer
Oregon, OR